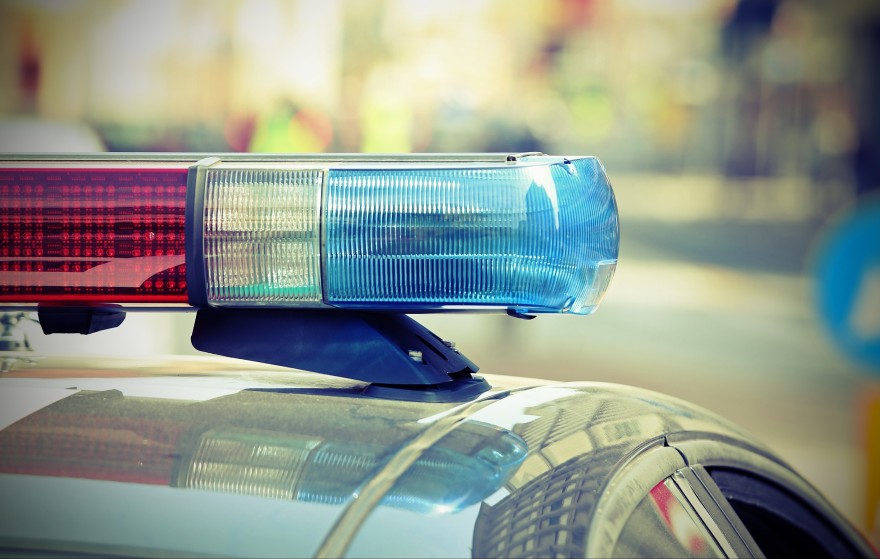 Texas City police officer Scott Harrell was terminated on Sept. 8 after bodycam footage of a traffic stop made rounds on social media earlier this year.
The termination came just weeks after Landis Cravens was sworn in as Texas City chief of police, and Cravens said removing Harrell from the department was his first official act as chief.
"We want to be clear that the actions of this individual do not represent the hard work and dedication of the men and women who proudly wear the uniform of the Texas City Police Department," Cravens said in a statement.
"This decision was made after a thorough review of the circumstances and is in line with our commitment to maintaining the highest standards of professionalism, ethics, and community service," he said.
At question is an April 19 video of Harrell after he pulled up to a gas pump behind Christopher Shull and told him he was speeding through the gas station's parking lot at Buc-ee's in Texas City. In the video, Harrell threatened to arrest Shull and said he had an attitude.
Shull told Harrell that he didn't think he was doing anything wrong, and thought he was "driving slower than normal," he said in the video.
Harrell threatened to issue him a citation for disregarding a traffic control device and said he would have given Shull a ticket if he hadn't already run out of them.
"You have forced my hand at this point," Harrell told Shull in the video. "If I don't go and see this through to its conclusion, I know you're going to go to the police department and file a complaint on me."
Shull was eventually given a citation and released. The body cam footage went viral after the video was released on YouTube in May.
"On September 2, 2023, we received notice from the Texas Municipal Police Association on behalf of Officer Scott Harrell that my decision was being appealed," Cravens said in a Sept. 8 statement.
"With that being stated, we are committed to rigorously defending this decision to ensure that our department maintains the integrity and transparency you expect and deserve," he said.
Footage of the incident can be seen below: