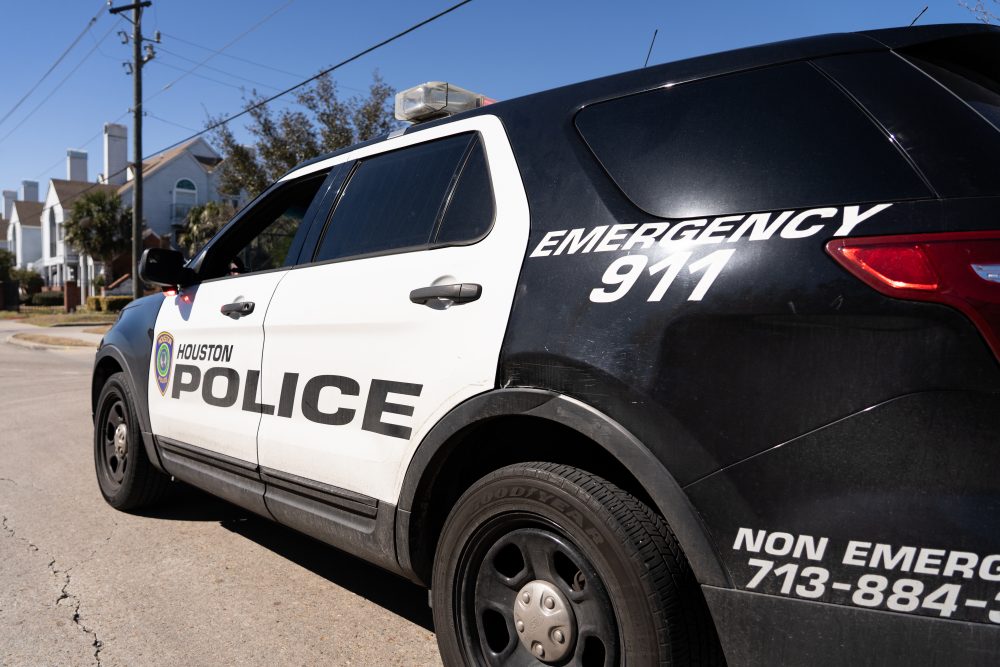 The Houston Police Department has suspended the two officers who struck and injured a driver while chasing another vehicle early Thursday morning.
The officers, one man and one woman, according to HPD spokesperson Victor Senties, have been relieved of their patrol duties pending an internal affairs investigation into the crash.
The woman who was struck while driving her vehicle near the intersection of Beechnut Street and South State Highway 6 in Southwest Houston was extracted from the vehicle and life-flighted to a hospital in the Texas Medical Center, where she was in critical condition but expected to survive, HPD assistant chief Megan Howard told reporters at the scene early Thursday.
"The Houston Police Department recognizes the inherent danger of pursuing a suspect fleeing in a motor vehicle," Houston Police Chief Troy Finner said in a statement released Thursday evening. "When an officer is involved in a pursuit, the incident is reviewed at several levels."
One of the involved officers also was injured, Howard said, but was able to drive to a hospital to receive treatment.
Statement from HPD Chief Troy Finner.#HouNews https://t.co/QkCeseny06 pic.twitter.com/iOd3gJayD7

— Houston Police (@houstonpolice) August 3, 2023
Howard said the now-suspended officers noticed that the license plates attached to an Infinity were not registered to the vehicle, so they initiated a traffic stop. The driver initially pulled over but then fled as the officers exited their vehicle and approached, according to Howard, who said the police officers then gave chase.
The officers subsequently collided with a woman who was driving south on Highway 6 and was otherwise uninvolved in the police pursuit, according to Howard, who said the officers stayed at the scene of the crash and allowed the other vehicle to get away.
Howard said the crash would be investigated to determine who was at fault and whether speed and the timing of traffic signals were factors. The emergency signals on the patrol vehicle were activated at the time, according to Howard, who said she had reviewed body-worn camera footage from one of the officers but could not immediately comment on the details of the footage.