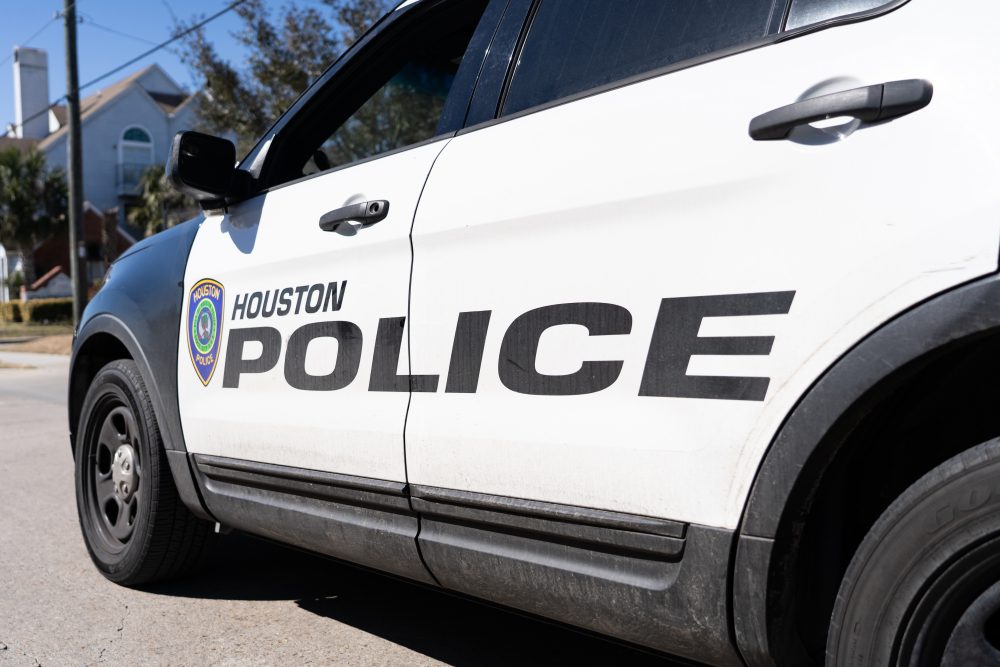 A Houston police dog died after being left in a parked patrol vehicle, with the engine and air conditioning cutting off while the officer handling him was away, according to a statement released Tuesday by the Houston Police Department.
HPD's K-9 vehicles are equipped with systems that are supposed to notify the handler, sound the horn, activate cooling fans and roll down windows if the engine stops running, according to HPD, which said that did not happen in this case. The department said all the vehicles its uses to transport police dogs will be inspected by the vendor to ensure those systems are functioning.
The dog that died Monday from heat exhaustion, named Aron, was 4 years old and had worked for HPD for about one-and-a-half years.
"The handler left Aron in a running, air-conditioned patrol vehicle, which is a necessary and common practice when the K-9 partner is not actively engaged in police work," HPD said in its statement. "When Aron's police handler returned to the vehicle, it was discovered that the engine had shut off and Aron was in distress. He was transported to an emergency veterinarian clinic but ultimately succumbed to the heat."
HPD called the dog's death a "tragic accident."
Temperatures in Houston rose past the mid-90s on Monday, were in the upper 90s on Tuesday and are expected to be near, at or above 100 for the remainder of the week, with little to no rain in the forecast, according to the National Weather Service's Houston-Galveston office.