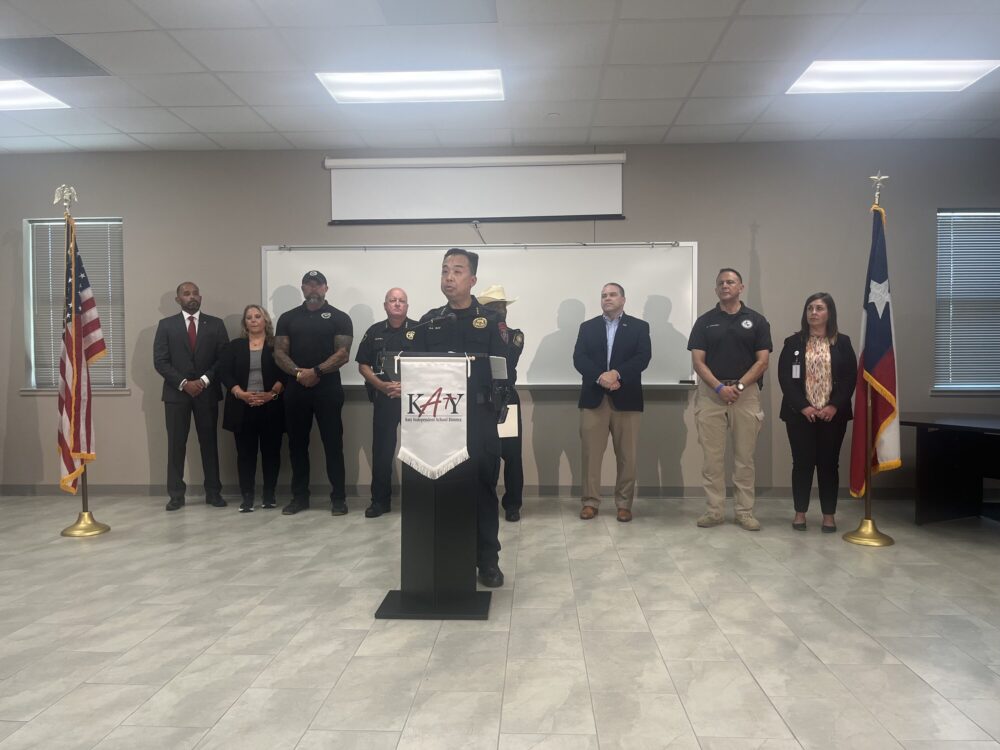 On Wednesday morning, Katy ISD conducted a mock, full-scale mass shooter response drill, in conjunction with Fort Bend County Homeland Security, local EMS, and local law enforcement. It is the first of several steps the district is taking to increase school safety and security.
The exercise began at 9 a.m. at Tompkins High School, where several actors played the roles of students, parents and staff as the sound of fake gunfire filled the halls. Emergency response vehicles and aircraft were dispatched to respond to the scene.
Law enforcement and Katy ISD officials are not yet releasing specific information about the findings of the exercise, but they say it was a useful tool they plan to implement more frequently in the district.
Henry Gaw is the chief of the Katy ISD police department. He says they plan to have the next exercises at schools located outside of Fort Bend County.
"We had the opportunity to do this in Fort Bend County, but, you know, we're in 3 counties, Fort Bend, Harris and Waller," said Gaw. "So we look forward to doing this in the other counties also."
Gaw also confirmed that the district is working on implementing updated school safety standards adopted by the Texas Education Agency on May 31st.