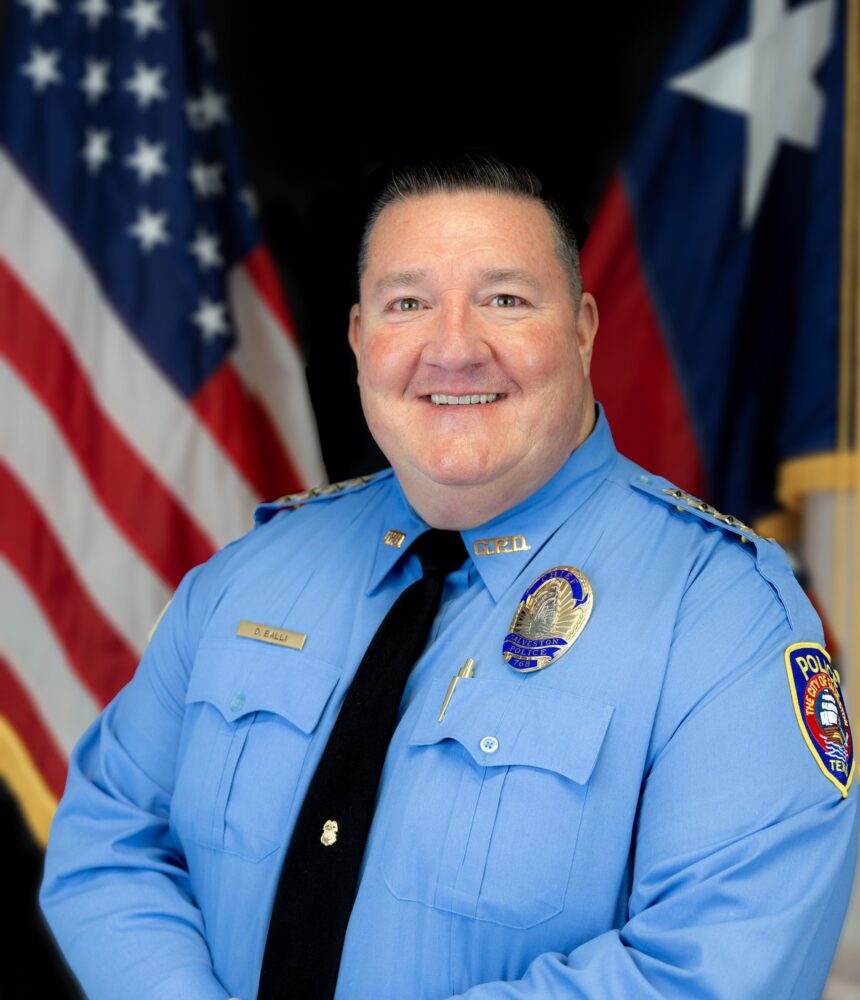 Galveston's police chief is on administrative leave after officers raided a home in search of a murder suspect who was not there and subsequently cleared of wrongdoing.
Police chief Doug Balli began his 10-day leave last Friday, according to Marissa Barnett, a spokesperson for the City of Galveston. She released a statement saying city administrators are "investigating a failure of communication surrounding a search performed in the early morning hours of January 22."
"There's an ongoing internal investigation of both the conduct of the chief but also of the overall situation," Barnett said Monday.
The search was performed at a home in the 5300 block of Avenue O, according to Barnett. Kevin Petroff, the first assistant criminal district attorney for the Galveston County District Attorney's Office, confirmed that police were executing a search warrant for a 17-year-old boy who had been accused of murder in the Jan. 20 shooting death of Malik Dunn, 25.
The boy, who was arrested and charged with murder Jan. 23, according to Galveston County's online court records, was released from jail and had the charge against him dropped two days later.
"The state, after consulting with the Galveston Police Department, we declined the charge," said Petroff, adding that he could not provide the reason the charge was dismissed. "It is still an active, open investigation."
Terry Borrell, the mother of the boy who had been wrongfully accused, started a GoFundMe page in support of Erika Rios, who told The Daily News in Galveston she and her teenage children were asleep when a SWAT team raided their home at about 2 a.m. Jan. 22 and temporarily detained them. Rios also said the 17-year-old boy police were searching for is friends with her son and had been at their home the night before, but had left hours before police arrived.
The raid caused several thousand dollars' worth of damages to Rios' home, she told The Daily News.
"Please help us with a donation to get her house back in a livable condition as all her windows were busted, they broke her fence and garage door and not to mention all the damage in the interior of the home," Borrell wrote on the GoFundMe page, which had raised nearly $2,300 as of midday Monday. "They deserve a home where they can feel safe and recuperate from such a traumatic experience."
Assistant Police Chief Andre Mitchell is serving as interim chief while Balli is on leave. Balli has served as Galveston's police chief since October 2021, according to Barnett.
The Galveston Municipal Police Association released a statement in support of Balli over the weekend, calling him an "upstanding citizen and leader who cares about the island."
"GMPA is going to wait for the conclusion of the investigation before passing judgement and we ask that everyone else does the same," added the local police officers' union.