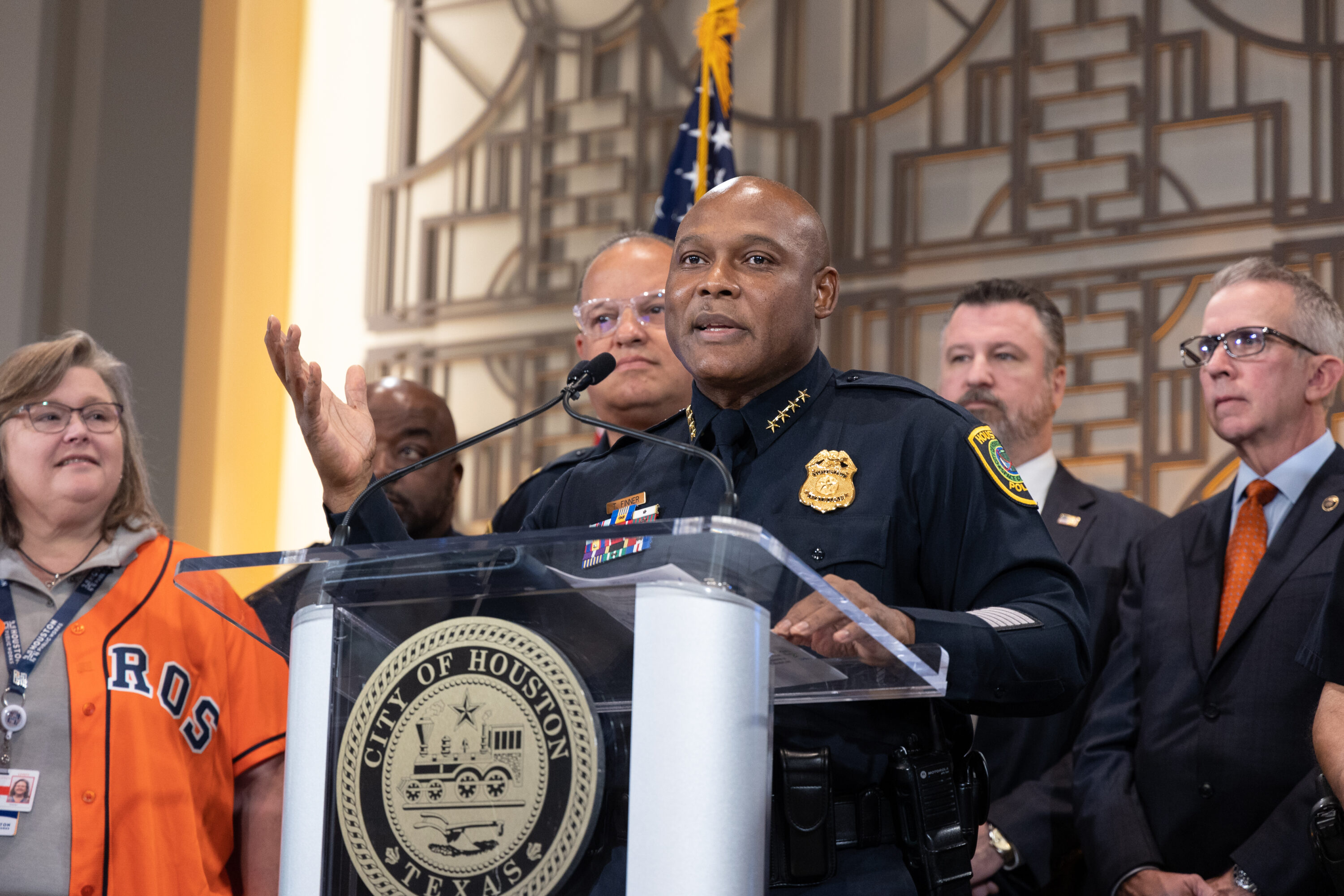 Houston-area law enforcement agencies are bolstering security as thousands of baseball fans descend onto the city to watch the Houston Astros take on the Philadelphia Phillies in game one of the World Series.
Houston Police Chief Troy Finner said the city and county are teaming up with the Texas Department of Public Safety to patrol the area and encouraged fans to have fun responsibly.
"Be considerate and respectful of people pedestrians, make sure you slow down and look out for one another," Finner said. "You see something that's out of line, say something. Let's all work together for a safe event."
Finner added that there would be an increase to the number of officers both in and out of the ballpark — officers will be present in uniform and dressed in plain clothes, Finner said.
"We have enough people to make sure that we have a safe event here," he said.
Finner also warned against ticket scams and urged people to leave valuables at home, if possible. Additionally, he said that guns would be prohibited inside Minute Maid.
⛔⚠️ TRAFFIC ALERT for @Astros #WorldSeries home games:

If you plan on traveling in downtown Friday or Saturday, note these closures around Minute Maid Park. Closures begin at 4 pm each day.

Please be patient, arrive to your destination early & enjoy your stay!⚾#houtraffic https://t.co/mEZUPn7eUO pic.twitter.com/prRi6d887x

— Houston Police (@houstonpolice) October 27, 2022
Roads surrounding Minute Maid Park will begin closing at 4:00 p.m. on Friday and Saturday — HPD will open up parts of Congress St. after each game ends.
The first two games start at 7:00 p.m. on Friday and Saturday — the series will shift to Philadelphia for game three on Monday.
"We just want a respectful, fun environment where people can talk a little bit of noise and have fun," Finner said. "May the best team win."