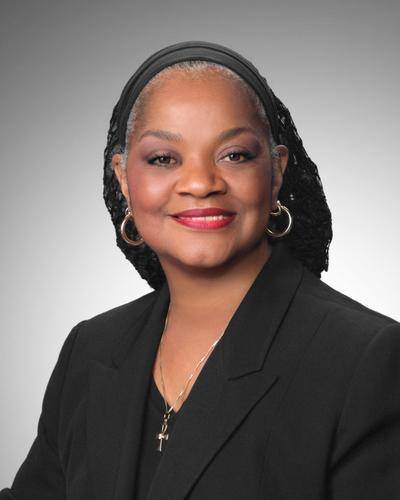 Ada Edwards, a former Houston City Council member and longtime social and community activist, has died. She was 80 years old.
Edwards, who represented District D in South Houston during her time on the council from 2002-08, chaired committees that addressed affordable housing, flooding issues and the HIV/AIDS epidemic. She had a history of activism beforehand and continued to serve in that capacity after she reached her term limit on the city council, founding the Houston chapter of the Free South Africa Movement that opposed apartheid as well as the Ida Delaney/Byron Gillum Justice Committee, a grassroots advocacy coalition that provided legal and social support to residents.
Former Houston Mayor Bill White, who appointed Edwards to be the assistant director of Houston's Department of Housing and Community Development following her time on the city council, described her as a selfless servant leader who was both passionate and compassionate.
"Unlike some idealists, she was more interested in results than words or publicity," White said. "She saw herself as a servant and not sort of a career politician or someone who liked to see their name in the paper. We did some remarkable things ... and I'll miss her dearly."
Current elected officials from Houston, such as Mayor Sylvester Turner, Harris County Commissioner Rodney Ellis and U.S. Rep. Sheila Jackson Lee, also are celebrating Edwards' life and legacy. Ellis referred to her as Houston's version of Ella Baker, the late civil and human rights activist and organizer.
The Harris County Demographic Party said Edwards came to Houston in 1979 from her native California and almost immediately became a political force, serving as a field organizer for the party. She helped establish a local AFL-CIO Union Community Fund and served on the boards of the Joint City County Commission on Children and Youth and the William A. Lawson Institute for Peace and Power as well as the advisory board for Mothers for Clean Air.
Edwards also hosted news and public affairs talk shows on local radio.
"Ada Edwards was a force of light," Ellis said. "Driven by a radical love of justice and an unwavering faith in the power of the people, she was a fierce and fearless servant leader who changed Houston for the better. She lit a path for us to follow in pursuit of a better, more just world for all."
White said Edwards, who had five children and several grandchildren, was kind, funny and "extremely intelligent," both analytically and emotionally. She was a calm, clear communicator who had a gift for relating to people from all walks of life and political persuasions, White said.
Edwards also was a valuable resource for White's administration because of her deep grassroots connections in the Houston community and credibility with underserved residents who did not always feel like their voices were heard, he said. White also said he hopes upcoming generations of community leaders will follow the example set by Edwards, who proved to be an effective advocate without being confrontational.
"You never had to worry about seeing Councilmember Edwards in the neighborhoods as an elected official or simply as a community activist and leader," Jackson Lee wrote on Twitter. "You could always count on her bright smile and you knew she had a desire to help whoever it was that was in need.
"She fought for parks, more housing, and she was a very strong advocate for Houston's children," Jackson Lee added. "Let us resoundingly thank her for her life and legacy and give her the best tribute, which is to continue to help the most vulnerable wherever they are."