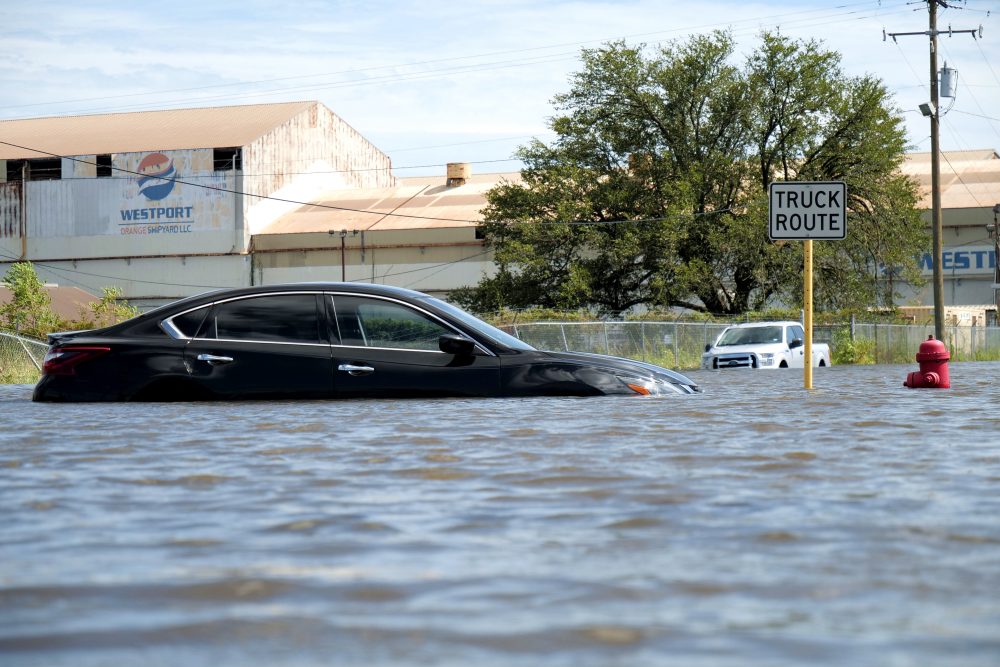 Texas residents woke up Thursday relieved to escape the worst of Hurricane Laura.
The Category 4 storm had threatened the Texas-Louisiana coast all week. But the storm spared Greater Houston and most of Southeast Texas after its last-minute turn east — despite bringing widespread damage to Louisiana Thursday, killing at least two people.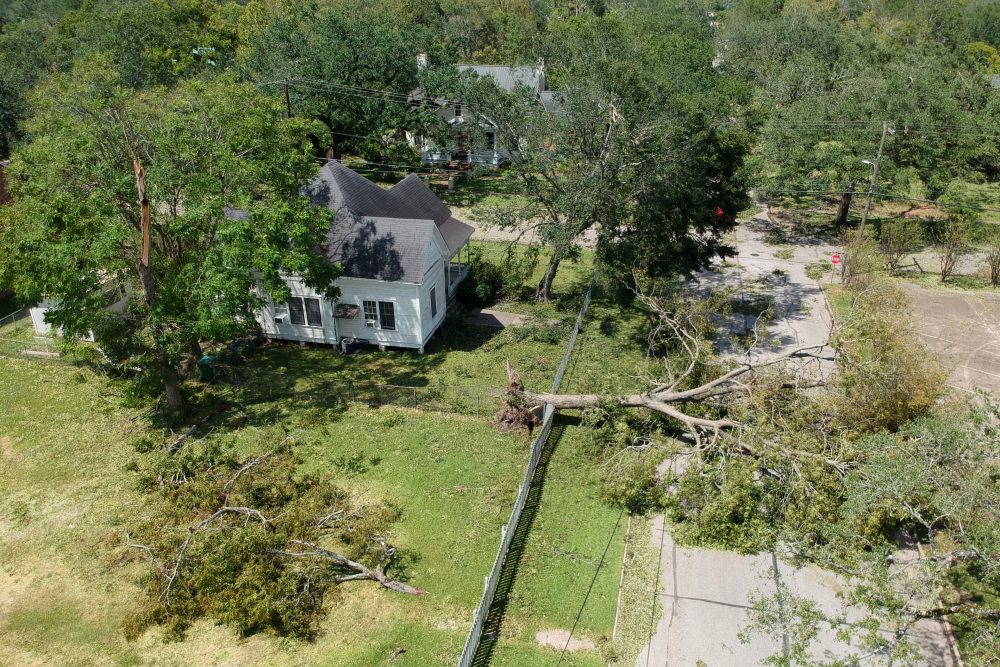 For days, Houston-area officials had kept a close eye on two storms heading towards the Gulf Coast: Tropical Storm Marco, which was on track to hit Louisiana and move west into Texas, and Tropical Storm Laura, projected to make landfall along the Texas-Louisiana border.
Marco faded, but Laura intensified — and some projections had it moving west, into Harris County. Harris County Judge Lina Hidalgo told people to "prepare for the worst." Ahead of the storms, Gov. Greg Abbott declared a disaster for 23 counties, and later expanded that to 36 more.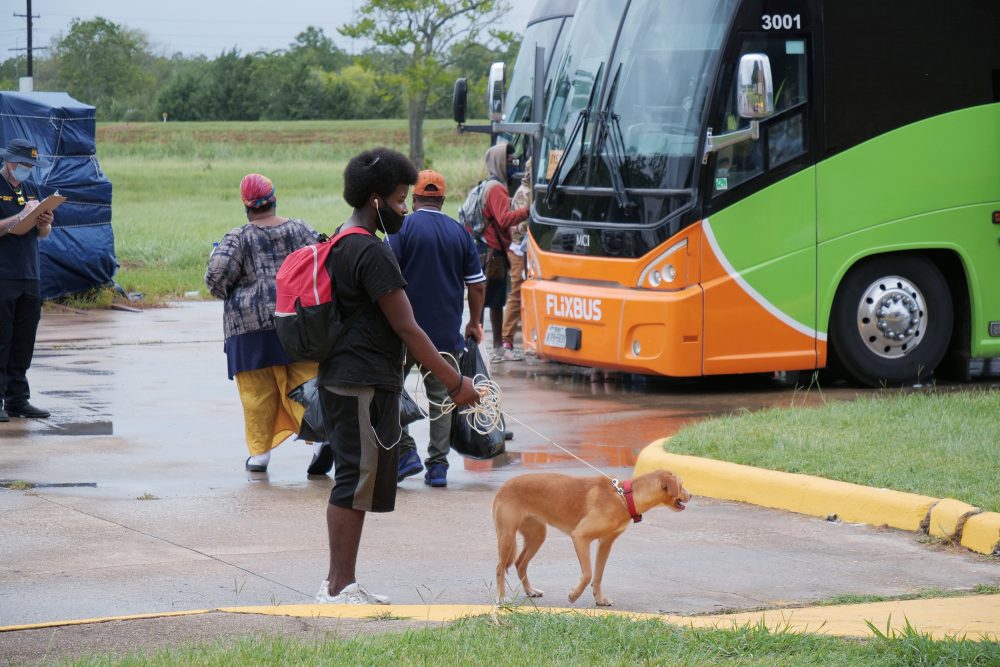 Cities and counties issued voluntary evacuation orders. In some cases, those orders turned mandatory. Galveston, right on the Gulf of Mexico, was one of those. As the Gulf Freeway filled with northbound traffic, residents and business owners boarded up homes and stores. People waited at busy gas stations and others filled buses.
But not everyone was so keen to leave. Galveston resident Rick Duff was one of those people.
"I've got shutters and hopefully have my generator ready and that's all I'm really doing," Duff said. "Clean around the yard, making sure there's nothing that's going to blow around, and that's about it."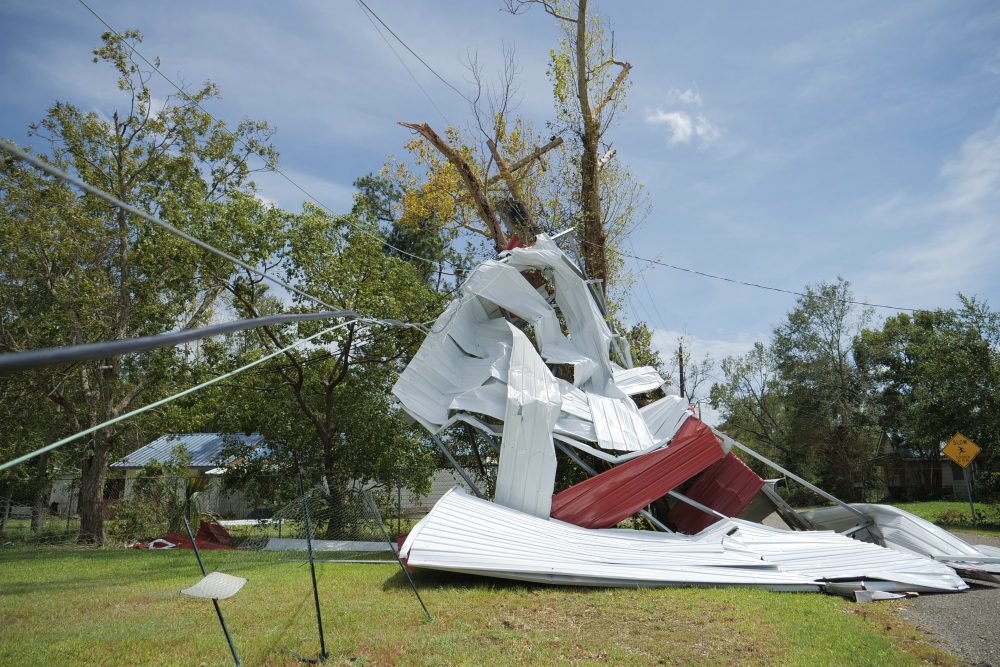 Chris Johnson braved the storm from his home in Port Neches by the Texas Louisiana border. From his home, he saw heavy winds rip down branches in his backyard. In the morning, he surveyed the damage, which amounted to some downed trees, a few collapsed gazebos, and a chicken coop that was blown away.
Johnson says they dodged a bullet. People across the region are tough, and have weathered storm after storm — but, he said, it was nice to catch a break.
"We feel blessed, no doubt," Johnson said. "What everybody's been through in this whole area with Harvey, and Rita was many years ago, and then the COVID. We've had a lot of flooding and a lot of– had a lot of things happen."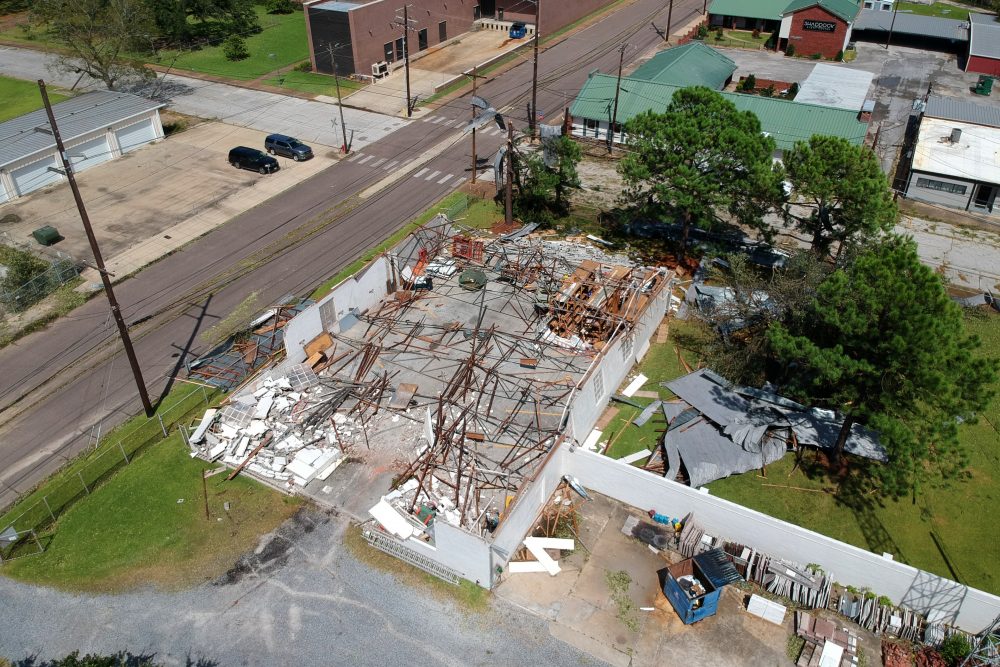 Ten miles south, in neighboring Port Arthur, Jesus Herrera stood in his driveway. He'd been helping neighbors clean up tree branches from their yard.
"A bunch of debris got knocked down but luckily no big ol' limbs fell down on our houses or our neighbors houses," he said. "Other than that, let's start cleaning up."
The biggest damage he saw was in his neighbor's yard, where a utility pole fell into a tree — which blocked it from crashing into the neighbor's house.
"That thing came down– you ever seen a number 2 pencil snap in school or something?" he asked. "Well, that's how it sounded."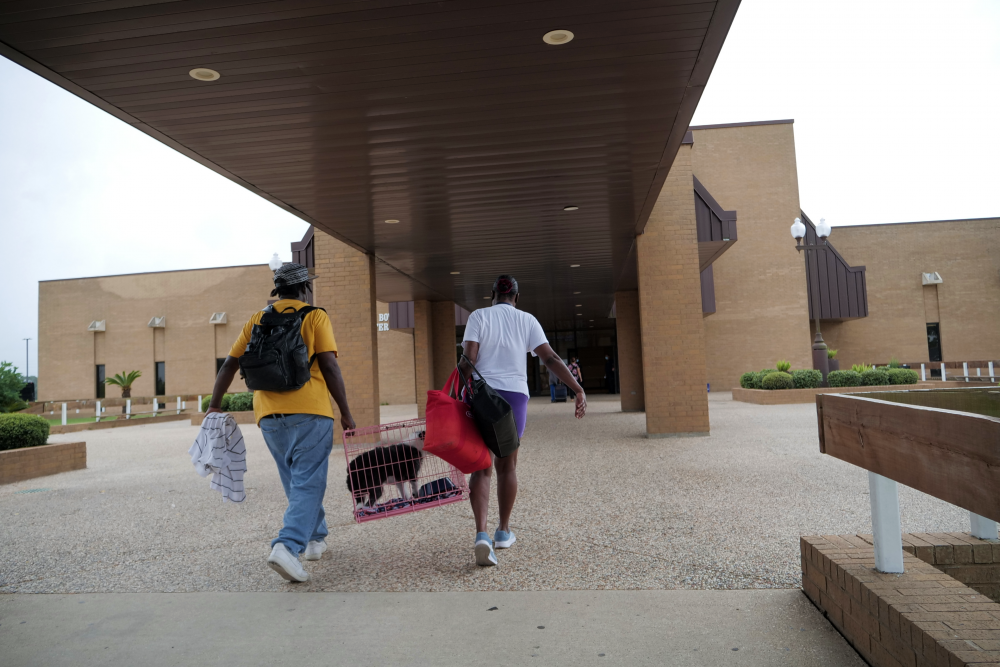 Herrera lost power during the storm along with thousands of others in the area. In Southeast Texas, more than 100,000 were still without power Thursday afternoon.
At an HEB in Port Arthur, Andrew Tull of Texas Search and Rescue said he was relieved that they hadn't had to search for people in the wake of the storm.
"We see some very minor structural damage, a few trees here and there, a steeple fell off of a church," he said. "But by and large, we are quite pleasantly surprised with the lack of damage."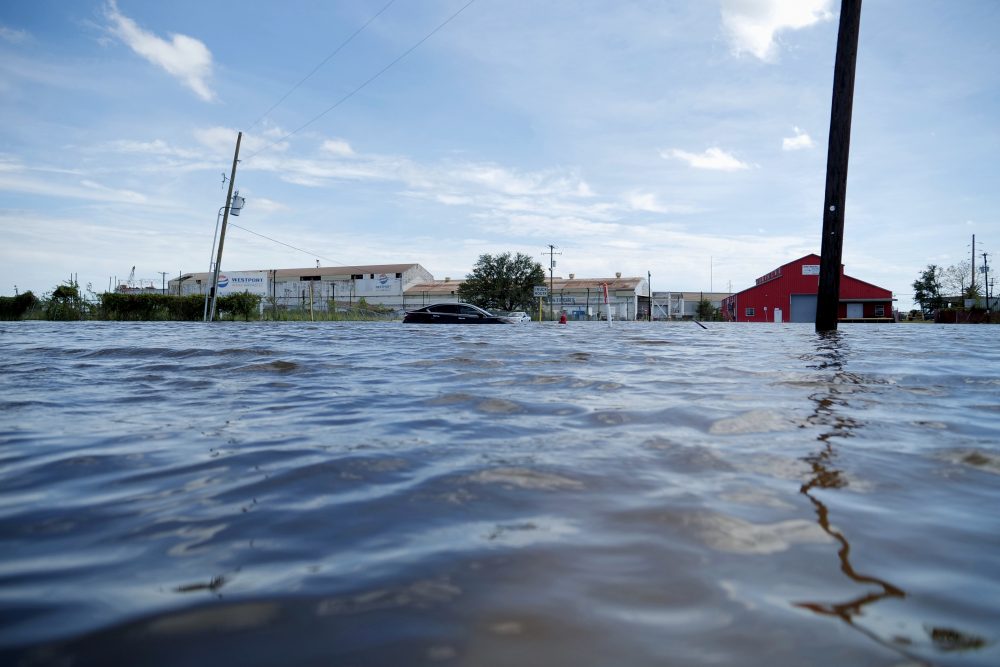 But not all Texans were so lucky. Further northeast, in the small town of Orange, roofs were destroyed, store signs had blown down and wires were hanging out of traffic lights. At least one section of road had flooded, cars abandoned in waist-deep water.
On Thursday afternoon, Francisco Zuniga was boarding up a busted window of his Salvation Army store.
"Evidently the storm took the window out," he said. "I think that maybe a couple people may have gone inside and scrambled some of the stuff inside."
Zuniga — like many of his neighbors just east in Louisiana — said he's eager to repair his business and get back to some sense of normalcy.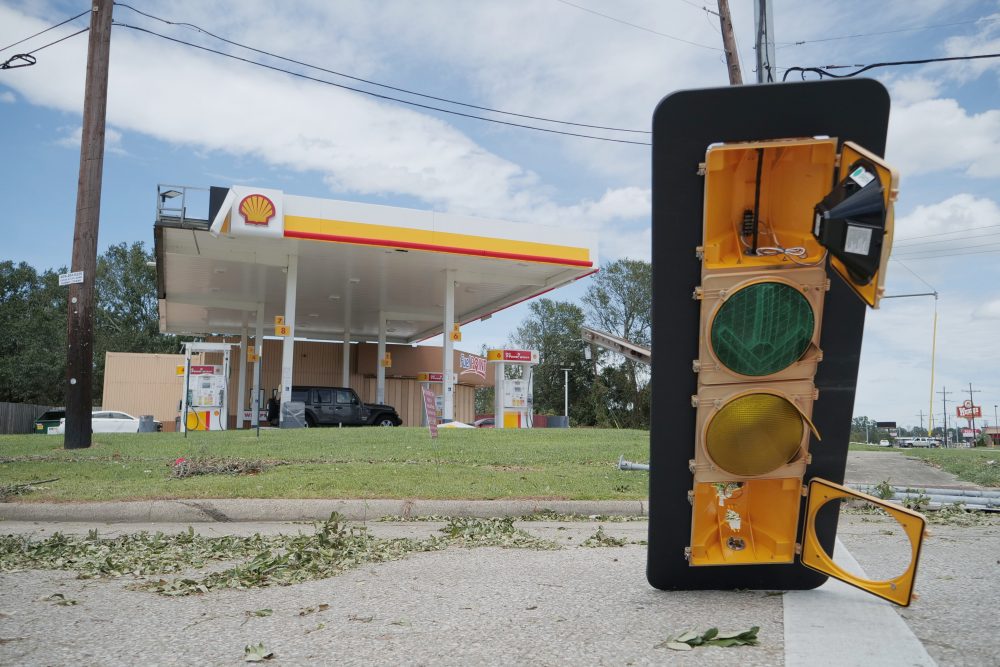 Elizabeth Trovall, Matt Harab, Davis Land, Florian Martin, and Paul DeBenedetto contributed to this report.