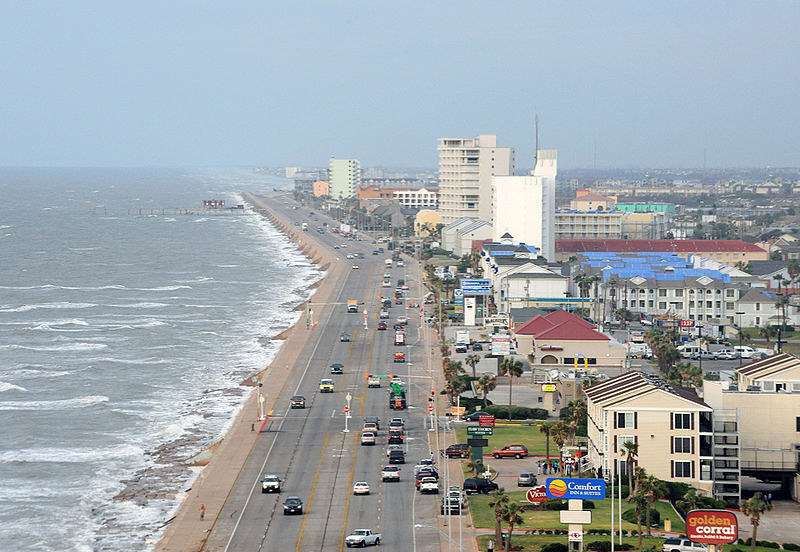 Hurricane Laura is headed toward the Gulf Coast where it's expected to make landfall late Wednesday night or early Thursday.
The city of Galveston has been preparing. And even though current forecasts show the storm will likely land farther east in Louisiana, the island city would be on the outer edge of the storm's path, and could experience heavy wind, rain and storm surge .
Galveston Mayor Pro Tem Craig Brown told Texas Standard that his city evacuated residents, including many by bus, to mainland hotels, as well as to to Austin. (KUT recently reported that available hotel rooms in Austin are already full with evacuees.) Brown said evacuations have been tricky because of the pandemic, making sure people on buses and in hotels are able to practice social distancing.
"We had to have far more buses than normal ... and then providing housing on the mainland, we had to have enough housing where we could put one person per room," Brown said. "[COVID-19] has caused a lot more on the logistics to make sure that we keep these people safe."
Current forecasts show Hurricane Laura is not expected to hit Galveston directly. But the storm could turn at the last minute. If it does move westward, it could devastate the island, Brown said. He doesn't want residents to be complacent, especially those who've lived through hurricanes before.
"This is different; this has a feel of Hurricane Ike," Brown said. "Hurricane Ike was devastating to our community here, and followed a path that was
similar to [Laura's] path."
If you found the reporting above valuable, please consider making a donation to support it here. Your gift helps pay for everything you find on texasstandard.org and KUT.org. Thanks for donating today.