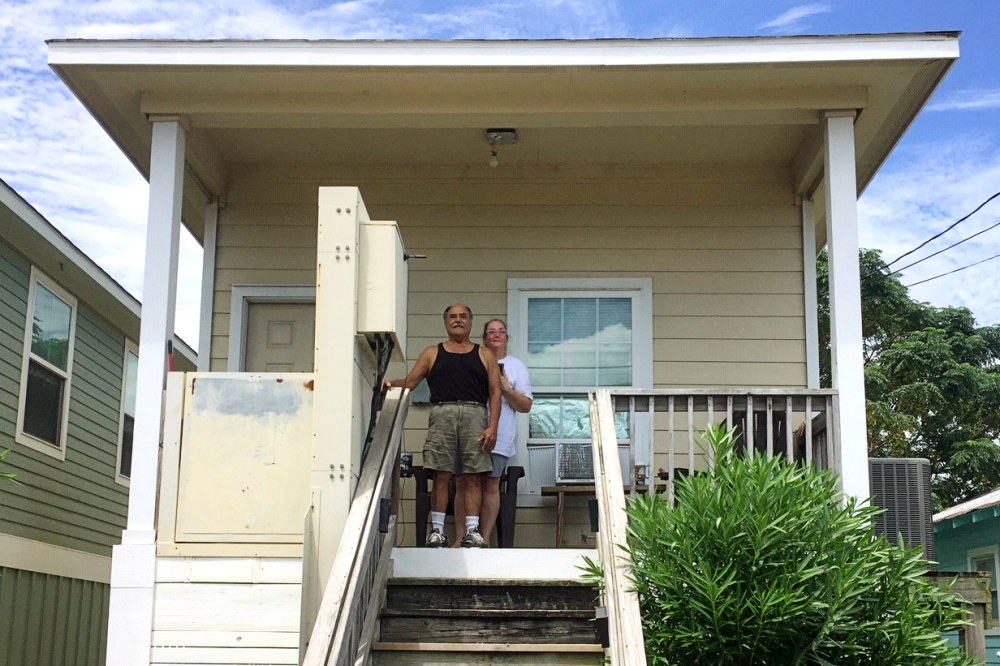 With the city of Galveston under a mandatory evacuation order, some people started making their way off the island Tuesday afternoon.
Others chose instead to hunker down.
The northbound lanes of the Gulf Freeway were already seeing heavier than usual traffic and some gas stations were well occupied Tuesday, as the evacuation order took effect at noon. Residents and business owners were boarding up their homes and stores and putting down sandbags to protect the buildings from strong winds and flooding.
But Thomas Rodriguez said he and his wife were staying put.
"We don't have no choice," Rodriguez said. "So we're going to have to stay here, and hopefully I can find us some kind of place that might have some food for the seniors because our checks don't come in until the next month."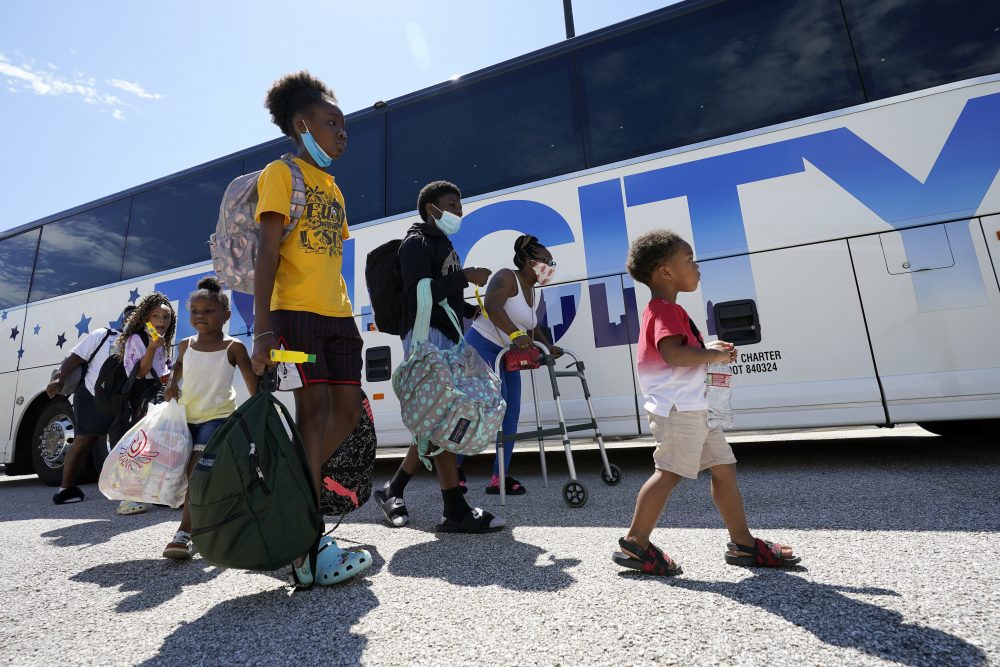 Rodriguez's home is elevated, and he's hoping that, if the hurricane comes, damage from winds will be mitigated by a nearby warehouse.
He's one of the more than half a million people ordered to evacuate the Gulf Coast Tuesday as Hurricane Laura made its way to the Gulf Coast. Of those, more than 385,000 residents were told to flee Galveston, Beaumont and Port Arthur.
The National Hurricane Center projected that Laura would become a Category 3 hurricane before making landfall late Wednesday or early Thursday, with winds of around 115 mph.
Rick Duff was filling up his tank and a couple of canisters for his generator at a gas station on Galveston Island Tuesday, as he planned to ride out the storm.
"I've got shutters and hopefully have my generator ready and that's all I'm really doing," Duff said. "Clean around the yard, making sure there's nothing that's going to blow around, and that's about it."
Duff said his house was built in the 1950s and has withstood several hurricanes, and he's confident it will weather Laura, too.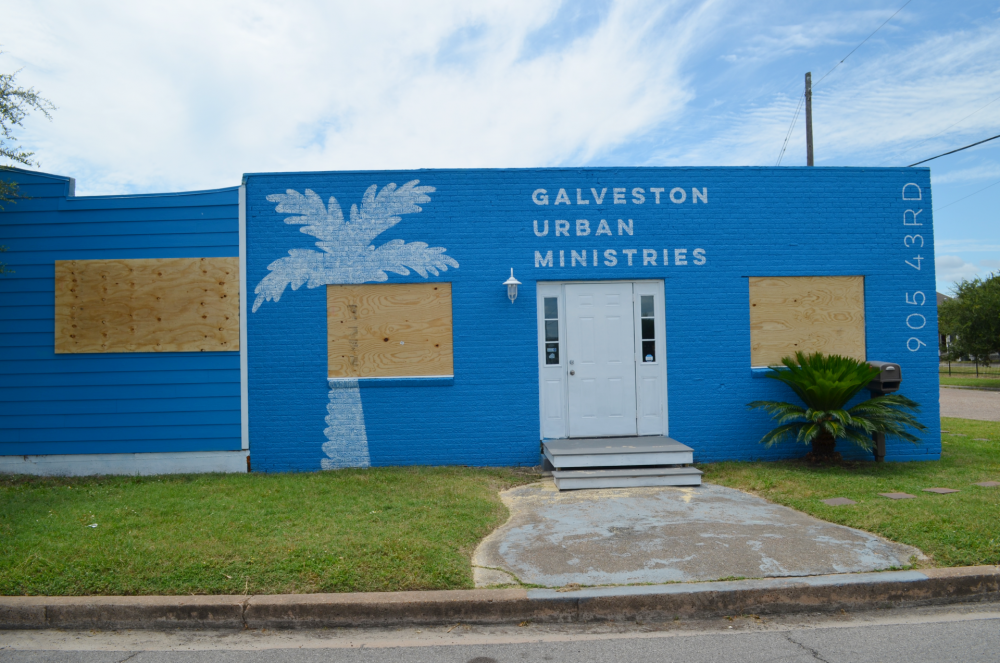 Some have no choice but to leave. Galveston resident Madeleine McNeill, who lives in public housing and was waiting at the community center for a bus to take her and others in need of transportation off the island, said the housing authority told everyone to leave their apartments — though she said she's confident her place won't sustain any damage while she's gone.
"I'm in a wheelchair and I cannot take a taxi to wherever they're going to evacuate us, and I have no idea to where they're going to evacuate us," she said. "It's a whole new change in a 78-year-old life."
Still others are doing everything they can to leave. John Clark is homeless, and was approaching people at a gas station on Broadway early Tuesday afternoon, trying to hitch a ride to Houston.
He said he didn't want to take any chances.
"Being this close to a hurricane, it's just not worth it," he said. "We're going to be on the leeward side or the windward side – a ton of rain and a ton of wind. I don't want to do it."