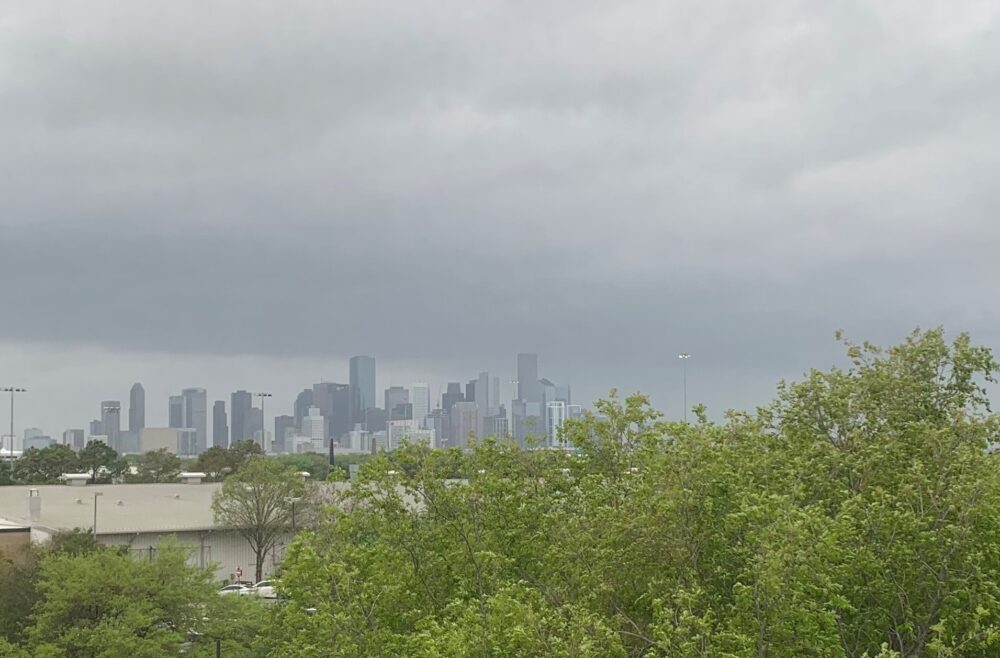 Grab your raincoats and umbrellas – Houstonians are in for a rainy Wednesday as showers and thunderstorms greet Texans after months of drought and 45 days of 100-degree temperatures.
Rain was reported in patches around Houston late Wednesday evening, and storms washed Houston's roads through the first half of Thursday.
Widespread thunderstorms are expected to develop across the Houston area Thursday, with highs in the 80s, and expected rainfall of one to two inches, according to National Weather Service Houston.
That drought relief could be seen through the end of the week, but conditions are particularly favorable to Thursday.
Some rain chances are possible for Friday and Saturday also, according to Space City Weather, and a few strong downpours could cause some threat of brief flooding.
The forecast comes as meteorologists recount a dry summer, drought days and record temperatures come close to the 2011 drought that left Texans without water, and estimated costs of $7.62 billion in crop and livestock losses, according to The Texas Tribune.
Cities surrounding Houston and Galveston County issued burn bans as patches of grass assumed a brown and crunchy texture this summer. The city of Katy faced moderate stages of drought conditions and asked residents to reserve water, and Huntsville volunteers spent days fighting a wildfire while the Sam Houston National Forest maintained extreme risk of forest fire signs throughout the summer.
And while Thursday's rainfall may not provide enough water to nourish nearly-dead foliage and trees, Eric Berger, meteorologist with Space City Weather, said that any rain will provide some amount of relief.
The city has certainly passed the peak of summer, and Houstonians are possibly done with 100-degree days for the remainder of the summer, he said.