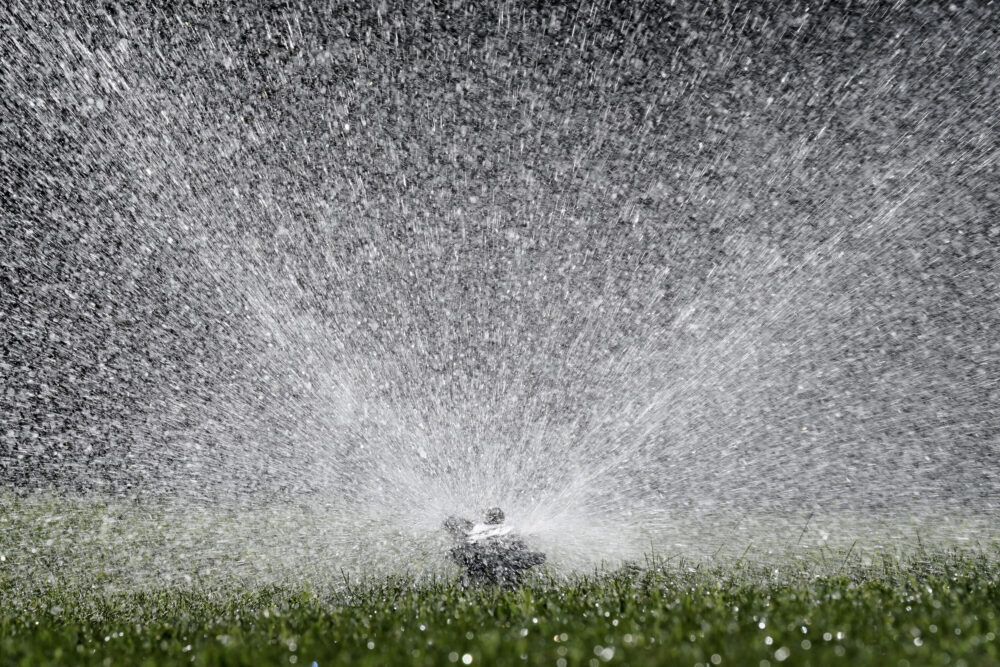 Citing an "unprecedented" demand for water amidst prolonged hot and dry weather in the Houston area, the City of Katy has issued mandatory water usage restrictions for its 25,000-plus residents.
The fast-growing suburb west of Houston entered Stage 3 of its drought contingency plan Monday, signifying a "severe" level of drought for the second consecutive August. Total water consumption in Katy exceeded 85 percent of the city's well-pumping capacity during each of the three days preceding Monday, which triggered the elevation from voluntary Stage 2 restrictions, which had been in place since late June, to Stage 3.
"The City of Katy has reached an unprecedented level of water demand," the city said in a news release. "The decision to enter Stage 3 will help to preserve and protect our wells and give them a much-needed opportunity to recover."
Until further notice, residents and businesses in Katy are limited to watering their landscapes twice per week and only between the hours of midnight-8 a.m. or 8-11:59 p.m. Those with addresses ending in an even number can water on Sundays and Thursdays, those with addresses ending in odd numbers are allowed to water on Saturdays and Wednesdays, and commercial properties and homeowners' associations can water on Tuesdays and Fridays. No watering is permitted on Mondays.
RELATED: How and when to water your lawn as extreme heat endures
There are exceptions for building foundations as well as trees and shrubs that have been planted within the last year. Those may be watered for up to two hours on any day with either a handheld hose or soaker hose, according to the city, which said the establishment of new landscaping is not allowed.
Also prohibited under the Stage 3 restrictions are the operation of ornamental fountains, the washing or rinsing of vehicles by hose, the draining and filling of existing swimming pools or the filling of new pools, watering in a way that allows runoff and the hosing of hard surfaces such as buildings, windows or paved areas.
RELATED: Harris County's extreme summer heat is creating a prime climate for possible wildfires, experts say
Katy water customers will be given a written warning for their first violation of the mandatory usage restrictions, according to the city, while repeat offenders could be issued fines between $100-$2,000 per violation or have their water turned off by the city. Violations can be reported by emailing droughtviolations@cityofkaty.com.
Katy's water supply capacity is 10.1 million gallons per day. The city reached 89.2 percent of that capacity during the 24-hour period between 7 a.m. Friday and 7 a.m. Saturday, and then reached 86 and 88.2 percent capacity the next two days.
Fulshear and Rosenberg, which are nearby municipalities to the south of Katy, have been under voluntary water usage restrictions since June.