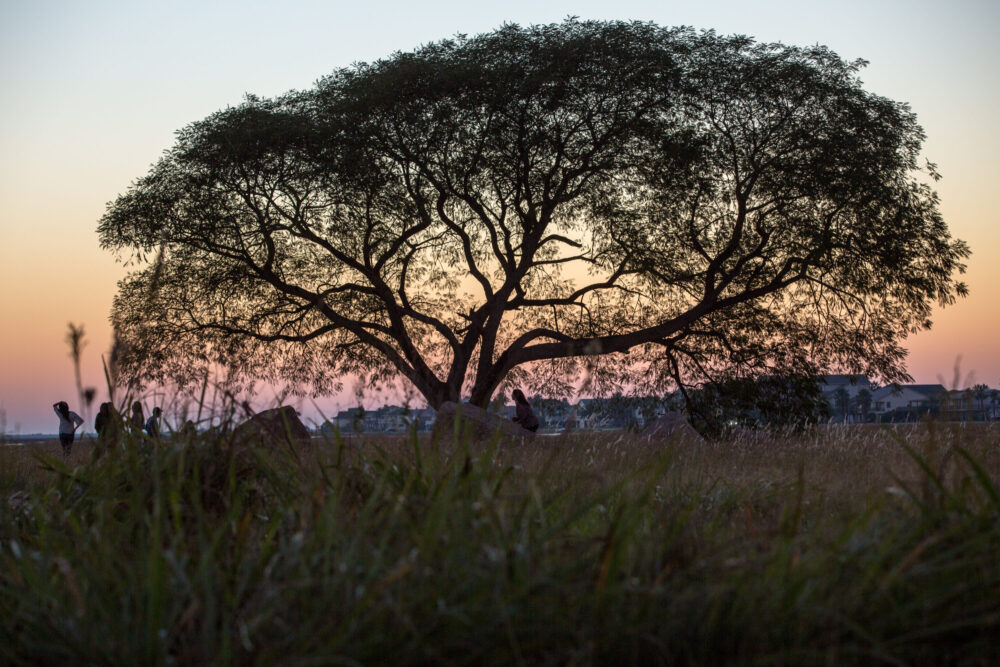 The Texas heat is starting to take a toll not just on people but on their trees as well.
"Our trees like our lawns have been through several years of some really tough things," said Robert "Skip" Richter with Texas A&M AgriLife Extension Service. "The February 2021 freeze, which was a record freeze, was really hard. Then we followed that up with last summer's drought. Then the December freeze this year hit the Crepe myrtles pretty hard and here we are back in drought again."
Richter said trees are typically resilient, but they've been weakened because of everything that has stacked up against them, most recently a prolonged summer heat wave with little precipitation during the last two months. That is leading to some of the trees starting to die.
"Post oaks are dying quite a bit," Richter said. "We've even lost some of our native junipers and other things like that."
RELATED: It's been a record-setting summer in Texas. For these workers, they have no choice but to face the heat
While most of the tree deaths in the region are taking place north of Houston, Richter said homeowners should act now to make sure their trees survive through the summer.
"You don't wait until you see the trees having problems to respond to the fact that it is 100 degrees, and it isn't raining, and they need water," Richter said. "Because by the time you see problems the stressors are pretty advanced."
Richter said the best way to save your trees is by watering once a week. The way to water trees is to imagine the tree is casting a shadow on the ground at noon. Water that area from the outskirts of the shadow to the base. Make sure that area is saturated, so it seeps down to the roots.
One of the common mistakes people make when watering a tree is putting a hose at the base of the tree and leaving it there.
"Don't put a hose at the base of the trunk," Richter said. "That does very little good and can cause problems."