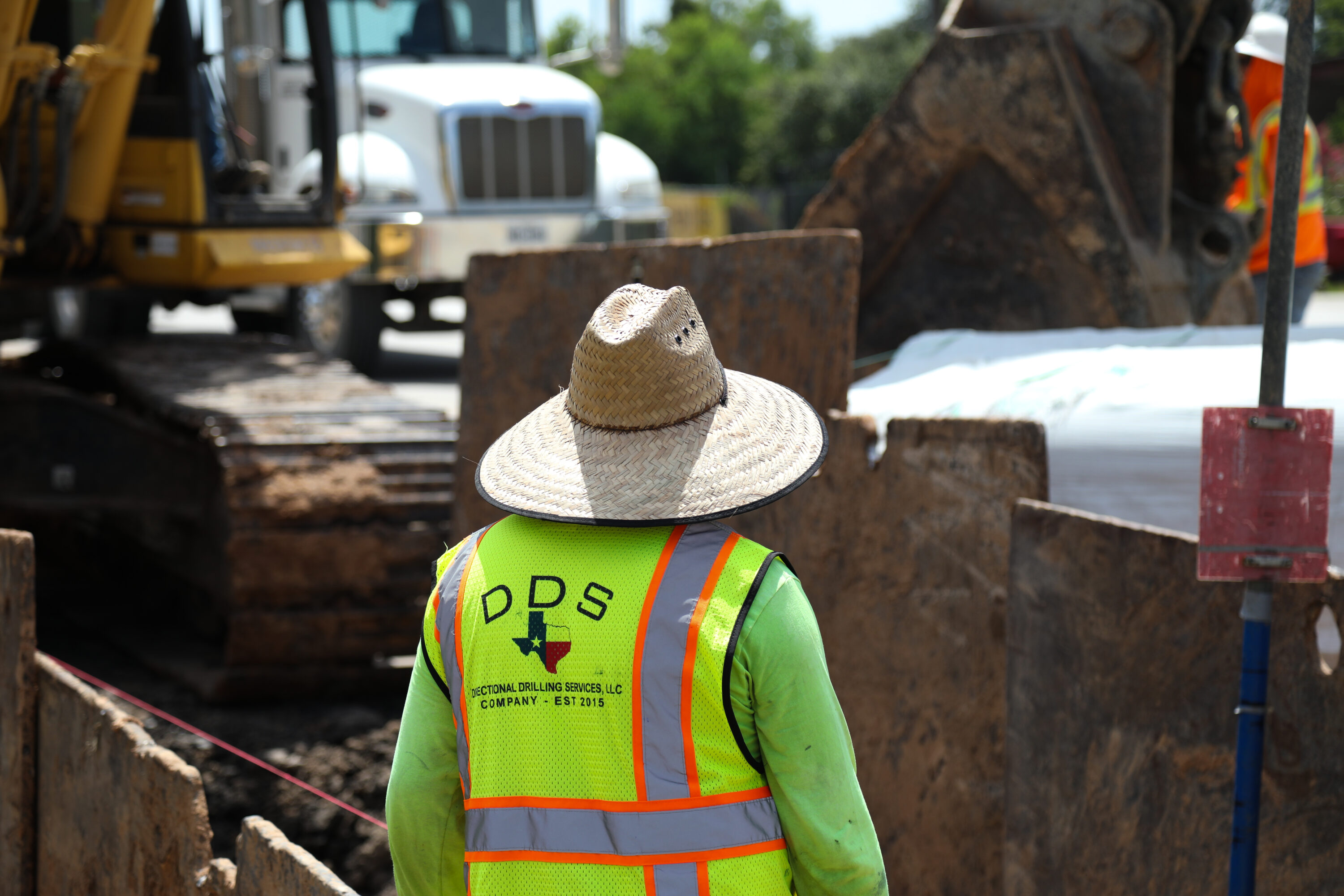 As temperatures reach new heights in and around Houston, outdoor workers are among the worst affected. Even when they stop for breaks, they can't access the air conditioning keeping most people cool through recent record setting days. They are the landscapers, painters, roofers, concrete workers, and the many others who labor in the heat to provide essential services throughout the Houston area.
Working outdoors was the most common reason patients were admitted to the ER for heat-related illness in 2022, according to data from the Houston Health Department. In June of this year, a construction worker in Fort Bend died from working outside.
Just this week, in a move that's become somewhat routine over these past few weeks, the National Weather Service declared another heat advisory for the Houston area.
In a three-part series, Houston Public Media spoke with outdoor workers to get a sense of how the extreme heat has affected their livelihoods.
These interviews have been edited for length and clarity.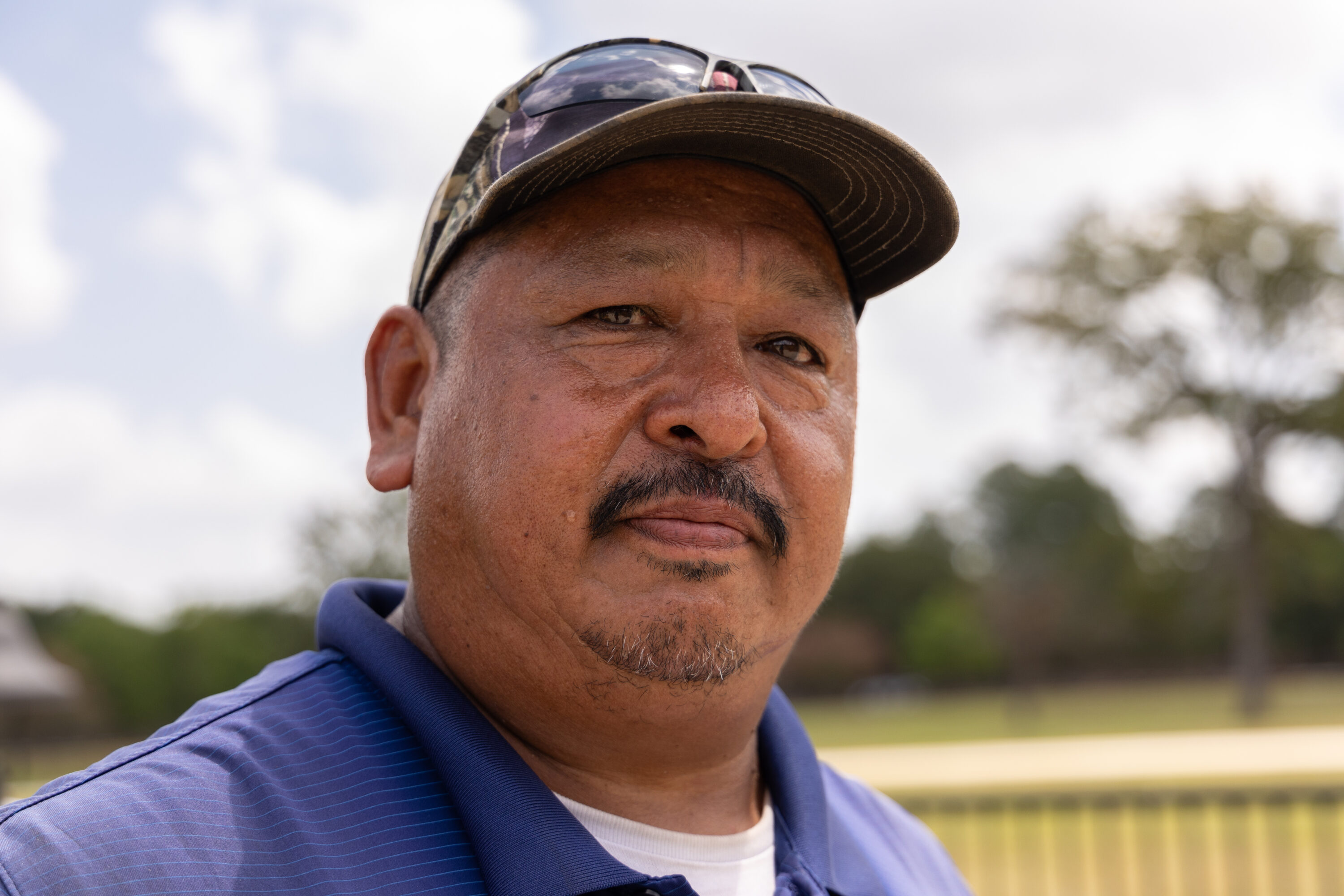 Noe Alvarado
Landscaper
My name is Noe Alvarado and I do landscaping, irrigation and drainage. We wake up at around 5:30, we gotta get to the shop around seven o'clock. We get the crews ready, and my first recommendation is to get hydrated.
The weather, this climate, it's been so brutal for us, you know, all these heat, it's just killing us. I mean, we're out here all the time, it's 10 hours a day. We'll take more breaks more often, we drink a lot of water, and I don't have any problem with that, as long my guys are comfortable.
Most of the clients understand what the weather feels like, and they're like, "how you guys keep on doing all this work?" We gotta do it, somebody's got to do it, right? So we're here.
Every day increases one or two degrees and we can feel it, we can feel it. Everything is getting worse because he's getting hotter. Last week, it was 110, I think got to 110 degrees, and a couple of us had headaches. We could be exposed to be having a stroke, heatstroke. One of my son's friends, he was 21, he passed away just because he was working on a roof, but he had heatstroke.
And another thing, you know, the older you get, the more you feel it. Like with my age, it's just feeling worse. Yeah, I can feel now.
My wife, she's concerned about all this weather. Matter a fact, she mentioned to me to get another job or get something else to do instead of doing all this.
I've been doing all this all my life. It's gonna be hard to quit what I'm doing. I'm proud of what I'm doing. So I was thinking about it. Maybe, I don't know, 10 years from now? But not right now. I'm thinking I'm still have enough strength to keep on doing what I'm doing. Yeah, it's a life.

---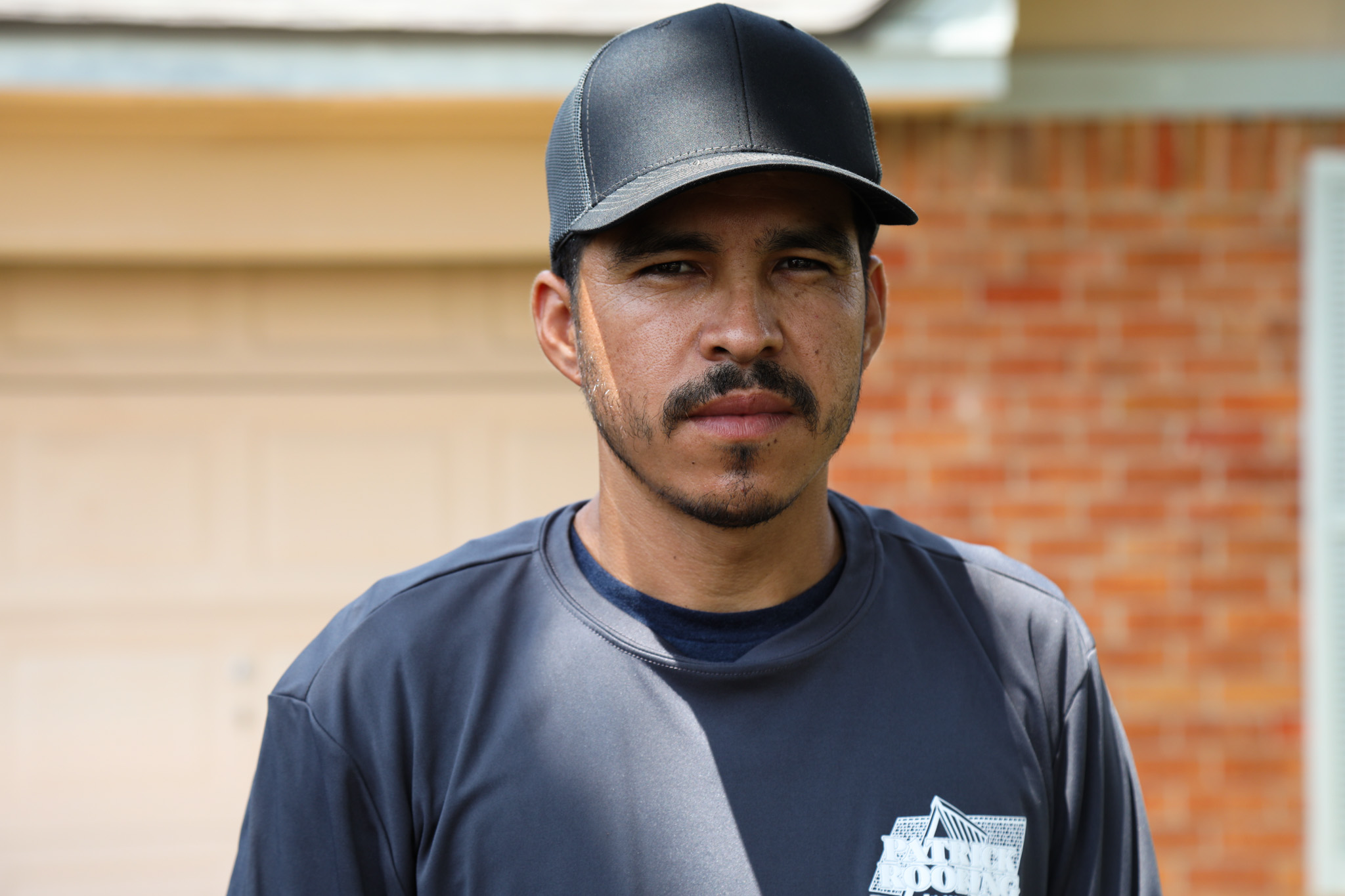 Beto Resendiz
Roofer
My name is Alberto, but everyone here knows me as Beto. We do roofing. I have about 16 to 17 years in this business.
Honestly, I think that working on the roofs is the most difficult job right now, because up there, the way the material is made with the heat, it feels even worse. Let's say it's 100 degrees on the ground normally, it feels like 120 degrees on the roof.
Sometimes we can't handle it. We try be at our jobsites earlier to avoid the sun. Around the afternoon, you can't stand the heat. The guys come down to take a break. They can't stand being up there. They get dizzy, and many of them get cramps in their body because of the heat Sometimes, the heat reduces our appetite. We get lunch around noon and sometimes we don't eat because we've lost our appetite.
More than anything, I tell the guys to hydrate because it's dangerous. We listen to the news about the accidents or deaths, even. So, we try to hydrate. We bring water, electrolytes, mineral waters, everything that the guys need throughout the day. We're constantly taking breaks too.
We have to be careful, because it's tough. We're the ones who bring food to the table. We're the ones who our families depend on. We have to take care of ourselves. Work doesn't end, it will always be there. It's dangerous to work under these conditions.
Read the original Spanish transcription below:
Mi nombre es Alberto, pero todos aquí me conocen como Beto. Hacemos roofing. Nosotros trabajamos en el roofing. Se trata de los techos en las casas. La verdad, ya llevo como 16, 17 años en el roofing. Pues la verdad yo piense que trabajar en los techos es el más dificil de los trabajos, porque arriba como esta hecho el material con la calor se siente como más todavia. Digamos que esta a 100 aqui abajo, arriba se siente como unos 120.
Es todo eso verdad. Aveces no aguantamos. Tratamos de entrar temprano en los trabajos para evitar poquito el sol. Despues del medio día, digamos de uno a tres de la tarde, no se aguanta. Los muchachos se bajan a descansar. A muchos les dan calambres en el cuerpo. Es por la calor.
Entre todos nos decimos que nos subimos un rato nomas a lo que aguantamos y hay que bajarnos. Ya si no se soporta el calor, tenemos que bajarnos. Unas dos horas, tres horas asta que baje un poco la calor.
Mas que nada, perdemos nuestro apetito. No da hambre aveces. Agarramos almuerzo a medio día y aveces ni comemos. Con el calor que quita el hambre.
Aparte de esas señales, empiesa dar como asco. Ya cuando pasa eso le digo a los muchachos hay que bajarnos todos. Se pueden caer or algo. Ya es para deshidratarse.
Yo les digo a los muchachos que se hidraten mucho . Escuchamos mucho el las noticias que han pasado muchos accidentes o muertes. Nosotros tratamos de hidratarnos. Nosotros traemos agua, suero, aguas minerales y estas haciendo descansos.
Hay que cuidarnos. Esta canijo. Somos los que llevamos dinero a nuestras familias. Somos los que llevamos para comer a nuestras casas. Hay que cuidarnos, alcabo el trabajo no se acaba.

---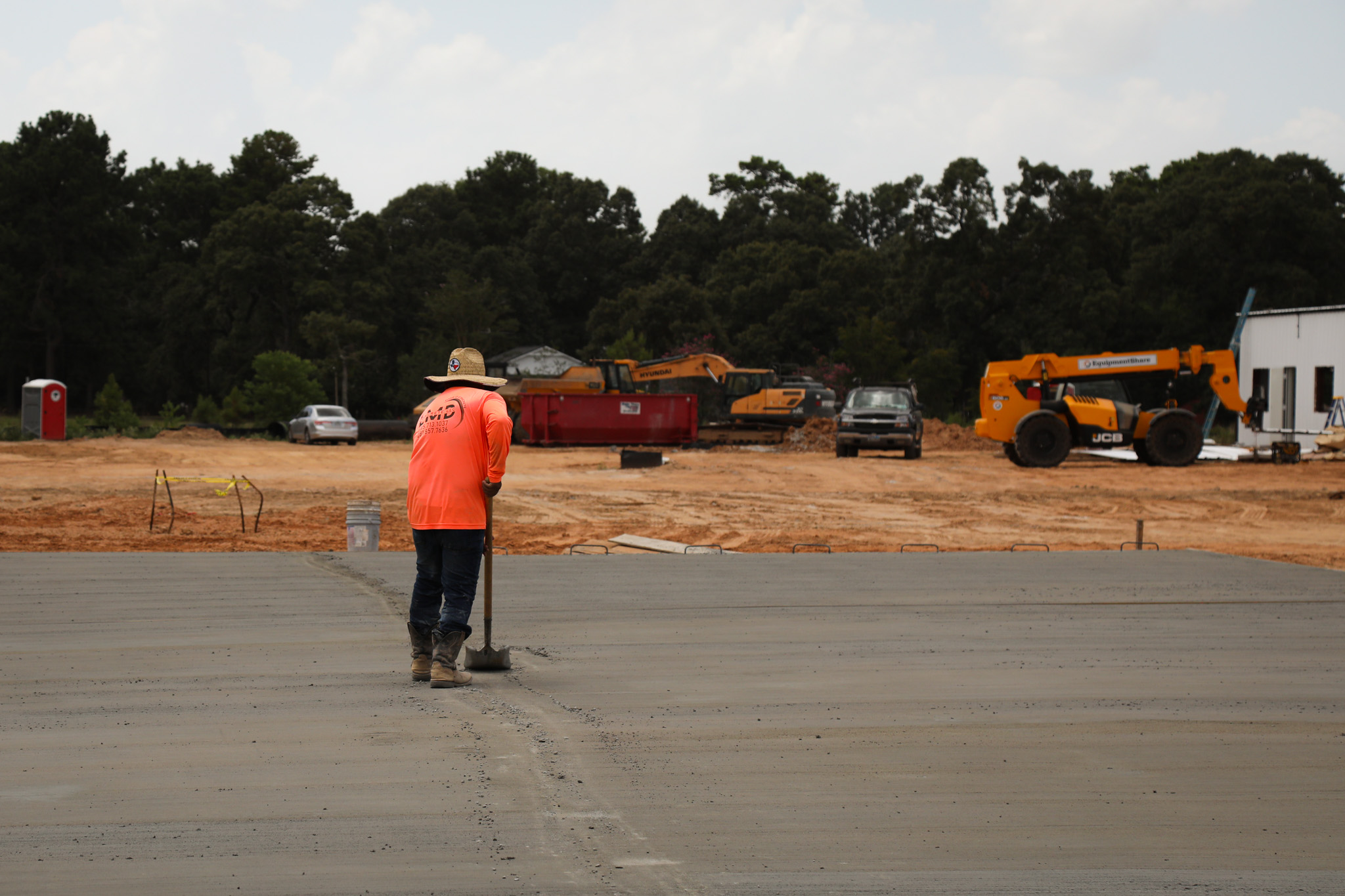 Sergio Ortuno
Concrete Finisher
My name is Sergio Ortuno. I'm Mexican. I've worked in construction for 8 years. I go to work everyday at 5:30 in the morning.
Lately, because of the heat, we've been starting earlier because the heat dries the concrete faster and we can't work with it that way. The heat affects us too, but I would say we're already used to it. The people who work in construction, I would say that we're used to these temperatures. It does affect us to a degree. Sometimes it does get hotter, but, you know, we drink electrolytes, water. I would say that in liters, at least three to four liters a day.
We just use shirts and a hat for the heat, and well, that's basically it. Basic things. I always use my hat. Although there are areas that won't let us use our hats because we need to wear hard hats. Either way, we're always covered with something.
Our supervisor understands the situation with the heat and gives us time so that we can work at our pace. Like, don't overwork yourself so you don't dehydrate or something like that. I think there have been years that are hot, like this year has been hot. Compared to other years that are calmer. But this year, this year is much hotter.
Suppose someone is dehydrating, we tell him to take few minutes. Take five to 10 minutes, go to the shade. Get some air. And that's about it. When you feel better, then you can get back to work. To the ones who work here, I'd say to take care of themselves. To take it easy because it's, it's a bit complicated with the heat. That's about it. Give it you're all, but take it easy.
Someone's waiting for them at home, I imagine.
Read the original Spanish transcription below:
Mi nombre es Sergio Ortuño. Soy Mexicano, llevo ocho años trabajando en construccion.
Yo me vengo todos los días a las 5:30 a.m. de la casa. Hay veces que entramos mas temprano. Como a las 2 de la mañana. Por la calor es que entramos mas temprano porque ahorita la color seca el cemento más rapido.
Sí nos afecta. Yo creo que los que trabajamos en la construction ya estamos acostumbrados a estas temperaturas. Sí nos afecta de tal manera. Yo tomo 3 a 4 litros al dia.
Nomas usamos lo que son las playeras para el calor y sombrero. Yo siempre uso mi sombrero. Hay parte que tenemos que usar el casco, pero al igual siempre andamos cubriertos.
Yo digo que hay años más calientes. Este año ha estado muy caliente. Pero hay años que estan menos calientes.
Los patrones entienden la cituacion de el calor y te dan tu descanso. Supongamos que el se esta deshidratando le decimos que descanse unos 10 minutos y cuando se sienta bien entonces puede regresar.
Nomas que se cuiden en este tiempo. Que se la lleven tranquila. Que le echen ganas, pero tranquilos.