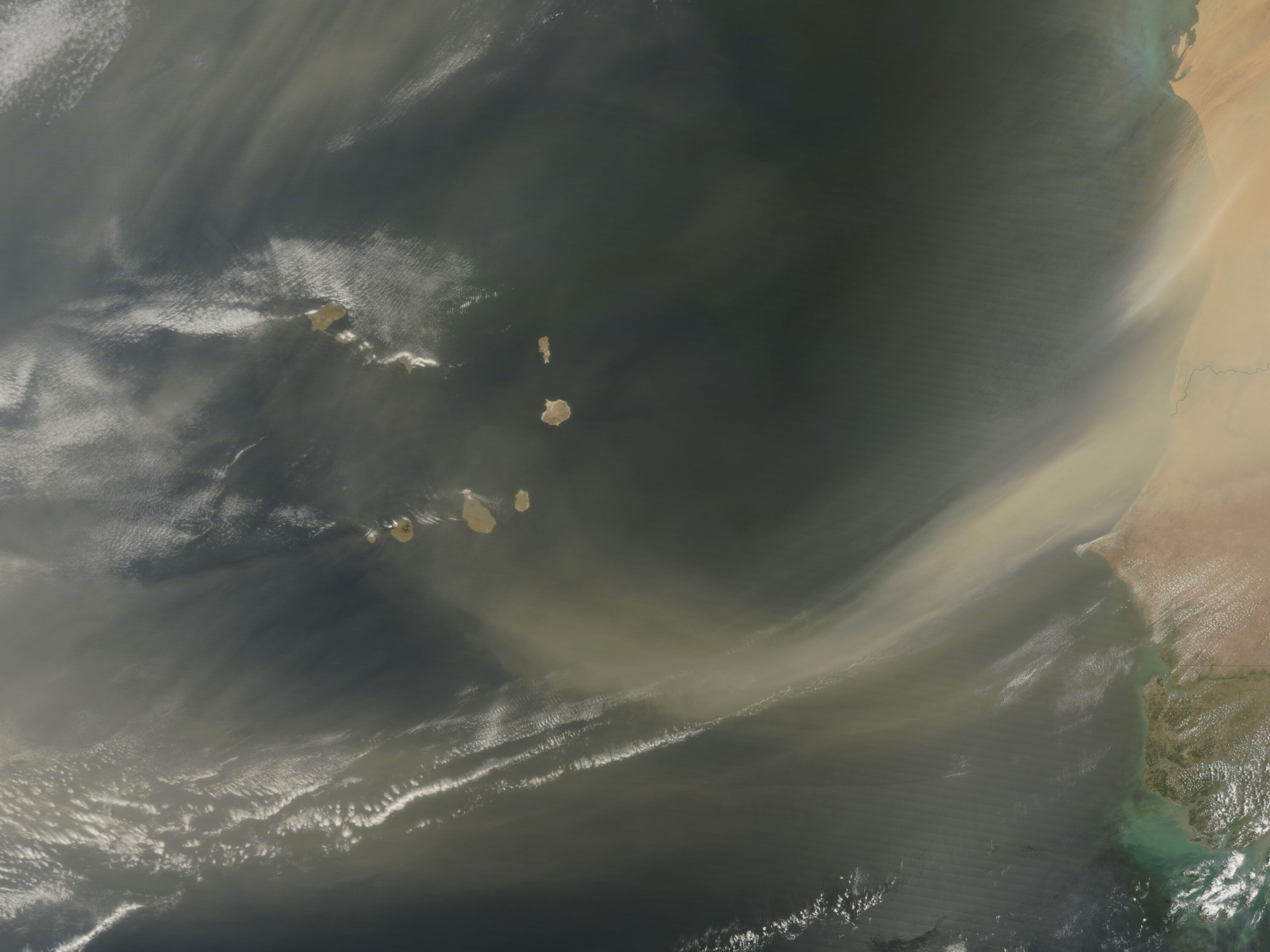 A thick plume of Saharan dust will make its way into the Houston area this week as the region continues to be pelted by sweltering heat and high humidity.
The cloud of Saharan dust will begin affecting "the southern part of Texas during the morning hours" on Tuesday, according to forecast predictions from the Texas Commission on Environmental Quality (TCEQ).
"Elevated fine particulate matter will gradually push farther inland as the southerly surface winds gradually transport the dust northward," the TCEQ forecast read.
The dust is expected to reduce air quality across parts of the state. The TCEQ expects Houston's air quality will likely take a hit due to a "moderate" amount of harmful particulate matter in the atmosphere.
Eric Berger, a meteorologist and editor with Space City Weather, explained that storms in the Sahara Desert in Africa will kick up dust into the atmosphere. That dust hitches a ride on trade winds that travel "across the Atlantic Ocean and the Caribbean Sea," eventually leading to "the Gulf of Mexico and into the United States," Berger said.
According to Berger, the phenomenon is fairly common during the summer months. He says the Houston area will likely be affected for about two to five days.
"People who suffer from poor air quality, it's advisable to spend a little bit less time outside in the day," Berger said. "People who are already sensitive to poor air quality need to be aware that this is happening."
MORE: Dr. Inyang Uwak of Air Alliance Houston discusses recent air quality concerns on Houston Matters