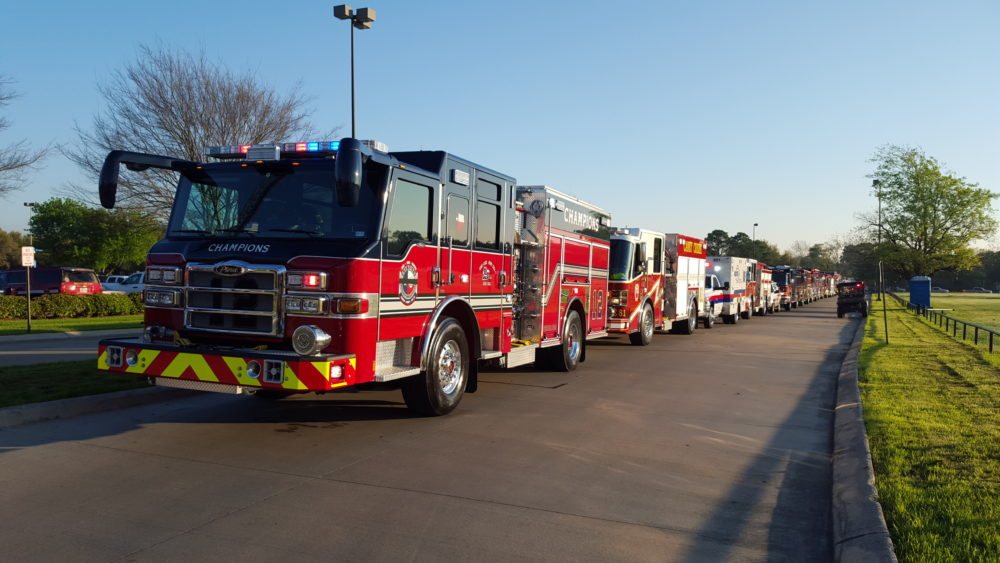 The Houston Fire Department said they saw an increase in heat-related 911 calls this June, compared to last year. At a press conference on Tuesday, the Department provided heat safety tips.
June 2022 saw 264 heat-related 911 calls, while this June saw 442. As of Monday, there have also been 251 heat-related emergency calls in July this year.
Martee Black is a firefighter at the Houston Fire Department and said citizens should avoid the outdoors between 10 a.m. and 5 p.m.
"Take a break for the peak hours in the afternoon and then finish that work during the evening, maybe about 5 or 6," she said. " Taking that break in the midday is gonna really help you not to get dehydrated, not to tire out, not to have a medical emergency."
Black added that these breaks should apply to anyone who has to work or those who are planning on exercising outdoors.
Sederick Robinett is a public information officer for the Houston Fire Department and said citizens should look out for symptoms like headaches or nausea.
"We don't want you to hesitate to call 911, that's what we're here to do," he said. "But if it's not that serious, we encourage you to find a shaded area, cool off, continue to drink water, in an air conditioned environment, you'll be much better."
Robinett said firefighters themselves are also keeping safe by staying hydrated before, during, and after emergencies. He said stations also have rotations for teams so that they can take breaks.
"Our firefighters are our priority. Without them being in tip-top shape to perform their duties, they won't be able to," he said.
The first heat-related death in a Houston hospital this year happened on June 24 and the first in the Greater Houston area happened on June 16. Previously, Houston Public Media reported on the spike in heat-related 911 calls coming earlier than usual for this heat wave.
Martee Black said it's especially important to keep an eye on family members and neighbors in order to avoid an emergency.
"Typically, children and the elderly can't tell you if they're getting hot," Martee Black said. "So, it's a good idea to check on your neighbors, making sure your children are hydrated, making sure they're eating a good meal."