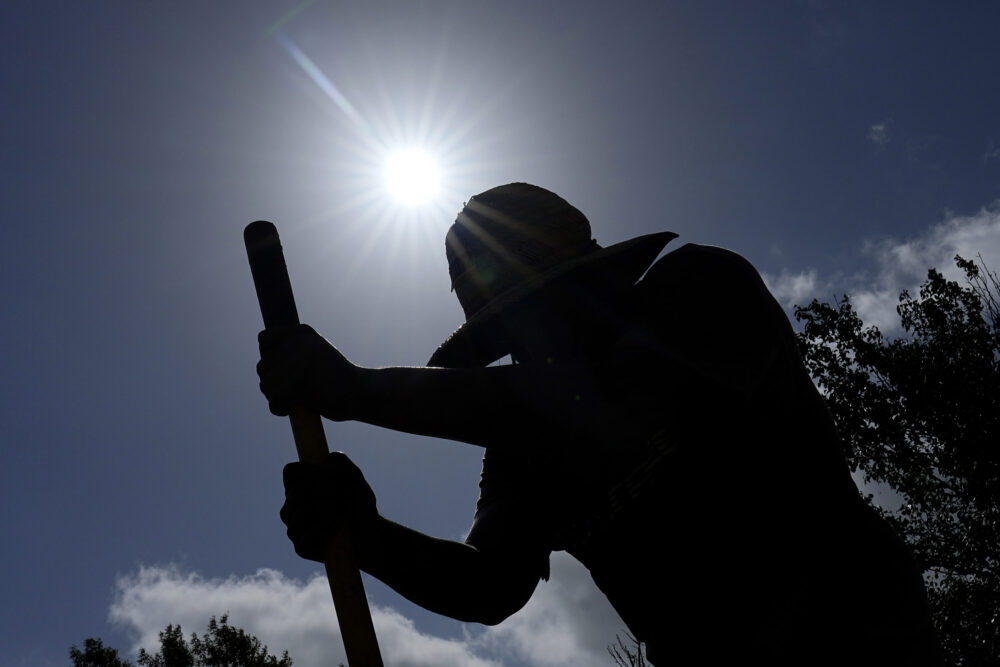 A third Houston-area man has died because of the hot weather that has persisted in the region and beyond for more than a month.
Hyperthermia was a contributing cause of death for William Toomey, 89, who died last Friday after being found unresponsive on a sidewalk at his apartment complex in Webster, a small town southeast of Houston, according to the Harris County Institute of Forensic Sciences. Toomey's death was ruled accidental by the agency, which serves as the medical examiner for Houston and the surrounding county, with his primary cause of death being hypertensive and valvular cardiovascular disease.
It was at least the second heat-related death this summer in Harris County and the third in the Houston region as two other men died last month from hyperthermia, a condition in which the body becomes dangerously overheated and its heat-regulating mechanisms are not functioning properly, typically in response to prolonged hot and humid weather. Much of the state has been coping with steamy weather since mid-June, with daily high temperatures in Houston consistently reaching 100 degrees or more and heat index values soaring even higher, prompting the National Weather Service's Houston-Galveston office to regularly issue heat advisories and extreme heat warnings.
Houston resident Felipe Pascual, 46, died June 16 after collapsing at an outdoor construction job in Fort Bend County, according to chief investigator John Florence of the Galveston County Medical Examiner's Office. Victor Ramos, a 67-year-old Houston man who lived in a home without air conditioning, died June 24 from hyperthermia, according to the Harris County ME's office.
The Associated Press reported that there were 13 other heat-related deaths in Texas in June, including 11 in Webb County, where Laredo is the county seat.
Much of the Houston area is under a heat advisory until 10 p.m. Wednesday.