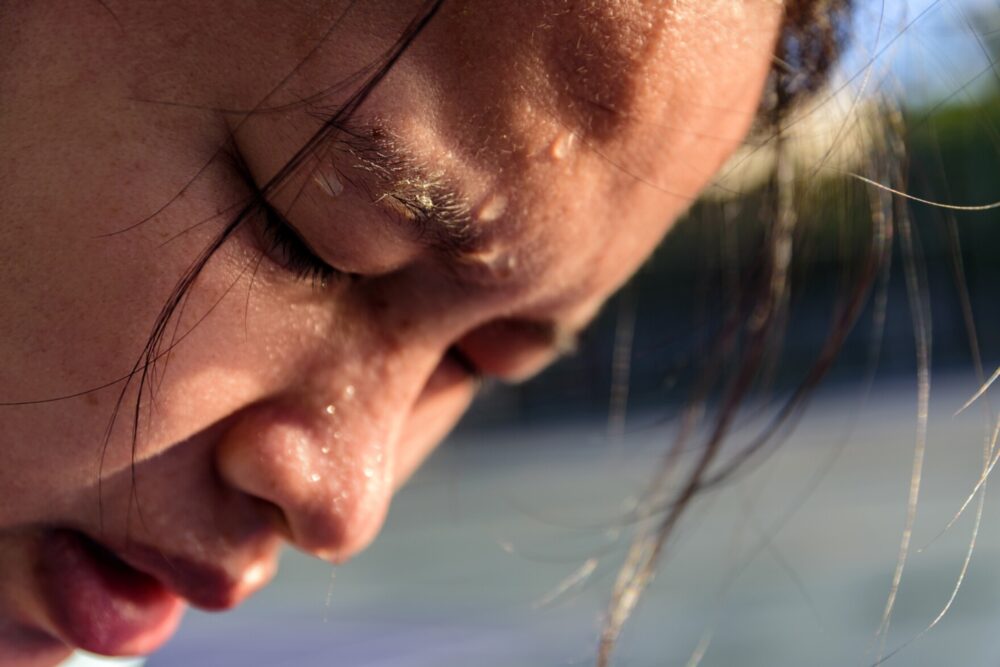 Summer might as well be starting a week early in the Houston area.
Temperatures in the region rose past the mid-90s on Monday and are expected to eclipse triple digits on at least three consecutive days later this week, according to the National Weather Service, which predicts that the potentially dangerous heat wave could continue well into next week. The official start of summer is June 21, which marks the summer solstice in the Northern Hemisphere.
"It's going to feel very, very hot," said Eric Berger, the editor of Space City Weather. "It's certainly the kind of heat we haven't felt since August of last year."
The forecast by the National Weather Service's Houston-Galveston office calls for heat indexes of 104 on Tuesday, meaning that is how hot it will feel. Actual temperatures are expected to approach 100 by Wednesday, with projected highs above 100 on Friday through Sunday.
The National Weather Service (NWS) issues heat advisories when heat indexes are 108 or higher. There are the potential for such advisories this week, according to NWS meteorologist Tim Cady, who said excessive heat warnings could be issued if heat indexes surpass 110.
"That's when that heat is really dangerous," Cady said. "And you want to be taking those protective actions, such as applying sunscreen, avoiding strenuous activity that you can during the hottest parts of the day and then remaining hydrated."
With a high-pressure system expect to remain above the region, the hot air is being accompanied by clear, sunny skies. And because the solstice is approaching – marking the point during the year when the sun is highest in the sky – Berger said exposed skin can burn "very quickly."
Rain chances this week are marginal, according to both Berger and Cady.
"We're not really forecasting much in the way of rain, really over the next eight days at least," Cady said. "So aside from the very isolated chance that sometimes pops up in the afternoon, I wouldn't expect much in the way of rain at all."
Berger said he expects the triple-digit temperatures projected for later this week to persist at least until next Monday. It's difficult to predict how long the heat wave could last, he said, because high-pressure systems tend to linger during the summer months.
And it'll officially be summer as of the middle part of next week.
"These high-pressure systems can be really stable, so they'll hang around a while," Berger said. "It can get to a point where it kind of feeds upon itself and it's hard to break a dome like this. The first chance this could happen is next Tuesday or Wednesday, but it's entirely possible that high pressure hangs around for several days after that without anything to force it away."