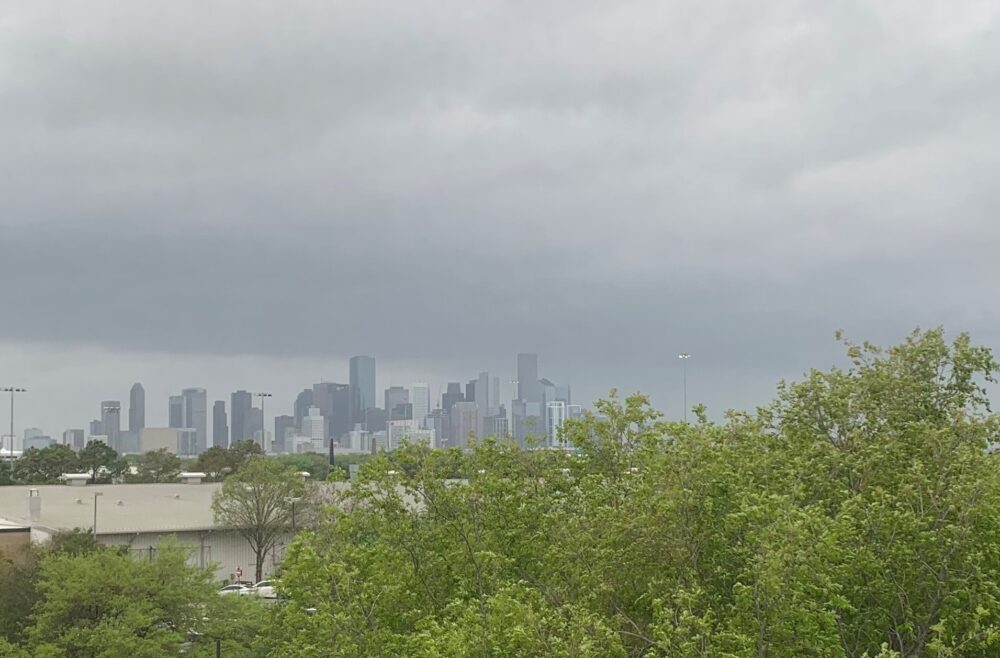 Wet, stormy weather is arriving in the Houston area on Thursday and is expected to persist until Friday morning, with cooler temperatures coming as well.
There is the potential for heavy rainfall and strong storms late Thursday afternoon, both within the city and particularly to the north, according to meteorologist Tim Cady with the National Weather Service's Houston-Galveston office. He said a cold front will then be moving into the region late Thursday night, likely bringing another round of storms and gusty winds early Friday morning along with the possibility for hail and tornadoes.
"The greatest chance for any stronger storms will be north of Houston, but we can't completely rule out a stronger storm or two making its way into the city (Thursday) afternoon," Cady said. "The morning commute (Friday) is certainly where you'll see the most widespread and steady rainfall as well as the potential for some of the stronger storms."
Houston's forecast for Thursday night calls for temperatures to drop into the 40s, with winds gusts up to 30 mph. Winds will shift from the south to the north with the cold front arriving overnight, with gusts as high as 35 mph on Friday. The high temperature Friday is expected to be in the mid-50s, with an 80 percent chance for precipitation.
The chances for rain diminish Friday night and into the weekend, according to the National Weather Service, but cloudy skies and cool weather are expected to remain. Highs in the mid-50s and lows in the 40s are expected Saturday and Sunday.
"Heading into the weekend, there will be a big cool down with those northwest winds behind the front bringing in some cooler and drier air," Cady said.
More immediately, ahead of Thursday evening commutes, there could be some heavy rain and strong storms in and north of Houston. Cady said the greatest chances for that kind of weather will be around 3 or 4 p.m.
There could be some isolated flooding, according to Cady, who said it is not expected to be significant or widespread.
"Especially in these urban areas, any localized downpours and flood-prone locations can create hazards on the road," he said. "So with any situation like this, it's always good to allow yourself some extra time if you're out there driving and of course monitor the weather forecast and just have a way to receive warnings if any are issued."