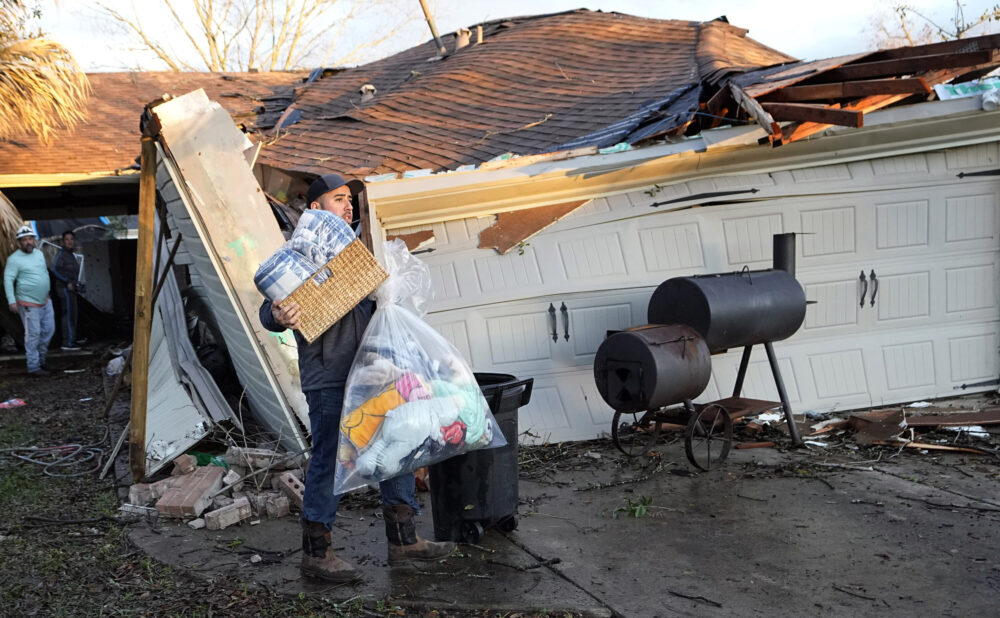 Homeowners affected by the EF3 tornado which passed through Pasadena and Deer Park can file a wind-claim on their homeowners insurance.
Nishi Kothari is an attorney at Brasher Law Firm who focuses on bad faith insurance claims and commercial personal injury matters. She said the standard homeowners insurance policy covers repair or replacement of your home and its contents in the event of damage, and various damages can be filed under a wind claim.
"Whether your shingles off your roof get lifted and they allow water to come in, or the fence that blows down, or even, there's debris in your yard," Kothari said. Or let's say tree limbs fall, and they crack a window."
Kothari also noted homeowners insurance is different from the Federal Emergency Management Agency (FEMA).
FEMA focuses on responding to national disasters and provides short-term relief. FEMA has not as of the time of writing this article yet stated they will help with disaster relief after the tornado at Deer Park and Pasadena.
Kothari said while the process can be overwhelming, keeping track of repairs can benefit homeowners in the long-run.
"You have an insurance claim. They're gonna ask you questions like, 'when's the last time that you replaced this item?'" Kothari said. "And it's hard in a disaster to think about all that but if you keep up with it simultaneously, then it's super easy to turn that over."
Kothari also said keeping track of repairs can help in the future if a homeowner wants to sell their house.
The City of Deer Park and City of Pasadena are working to open a Joint Disaster Assistance Recovery Center today (Friday) and over the weekend for recover information and other resources, including a business directory for repairs and cleanup. The center will be open in the afternoons from 1 p.m. to 6 p.m., and more dates and times will be added as needed.