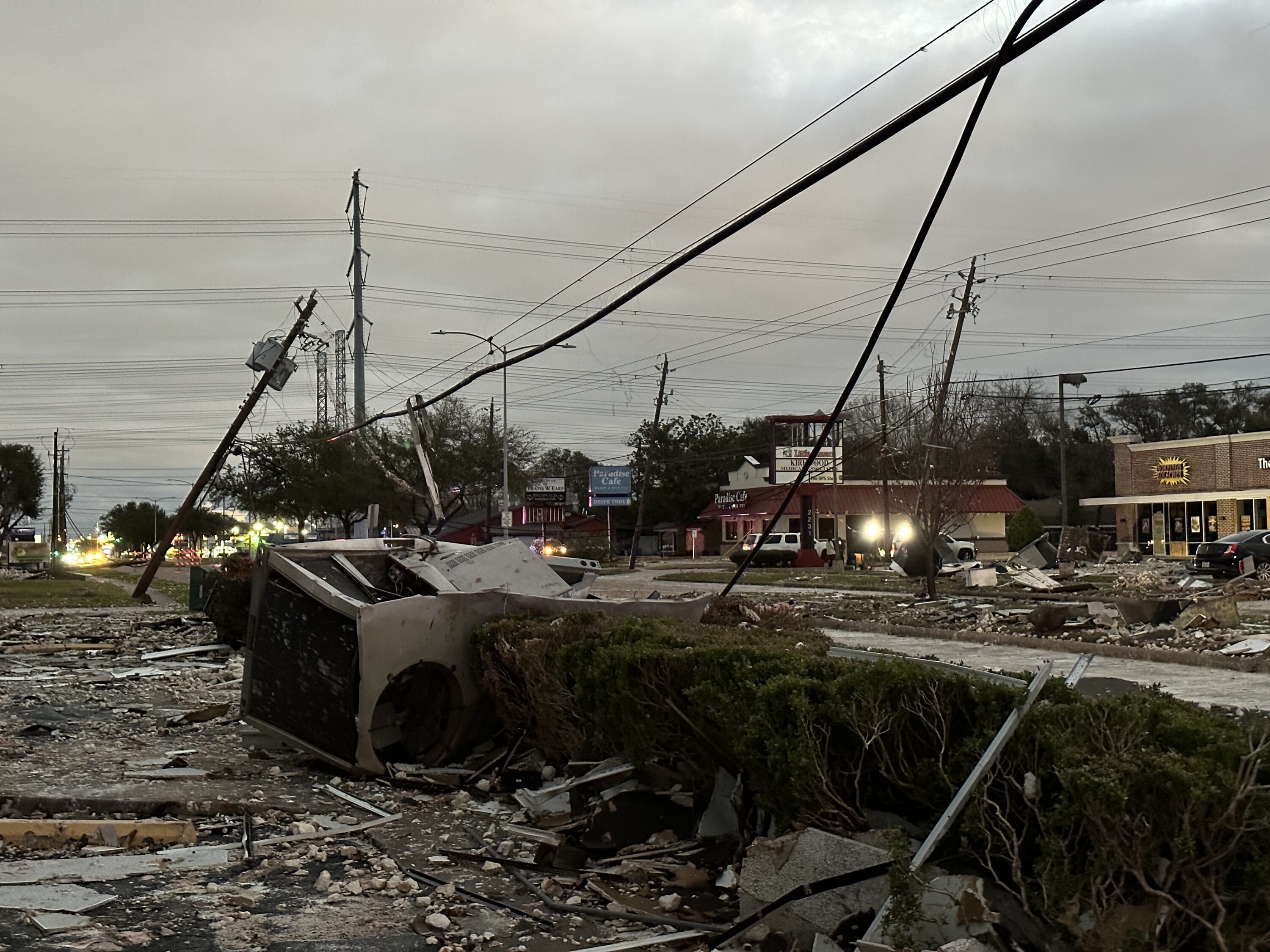 The city of Deer Park is still recovering after a destructive tornado tore through the area earlier this week.
During a press conference on Thursday, Deer Park Mayor Jerry Mouton said crews were still assessing the full extent of damage left behind by the EF-3 tornado.
The tornado caused massive damage to the Deer Park and Pasadena area, but despite the devastation, Mouton said no one had died and only a handful of minor injuries were reported.
RELATED: Destructive tornadoes are rare, but not unprecedented, in Houston area
As Thursday afternoon, about 2,700 people were still without power in Deer Park, according to Mouton. He said most people in Deer Park should have their power restored by Sunday, but that's only for those who can actually receive power.
Mouton emphasized that lingering infrastructure issues could prolong the process for some residents hoping to get their power back.
"We all are working very vigilantly to make sure that the power gets restored as quickly as possible," Mouton said. "The needs are assessed so we can line up resources with the needs."
Some roads were still sectioned off Thursday due to downed powerlines, but Mouton said those roads should be opened back up within the coming days. He added that most of the debris scattered across town should be removed by the end of the weekend.
Deer Park ISD will remain closed on Friday due to a lack of power and uncleared debris, according to a DPISD spokesperson.
"No timeline for resuming classes," they said. "It will depend on power being restored to all our schools and access in and around the city."
Our restoration efforts continue in tornado-affected areas of #BaytownTX, #PasadenaTX and #DeerParkTX. Today, our teams are replacing broken poles with new, modular fiberglass poles designed to be more weather-resistant and resilient against higher winds. #Hounews #HouWX pic.twitter.com/QX6rVC0h2I

— CenterPoint Energy Alerts (@CNPalerts) January 26, 2023