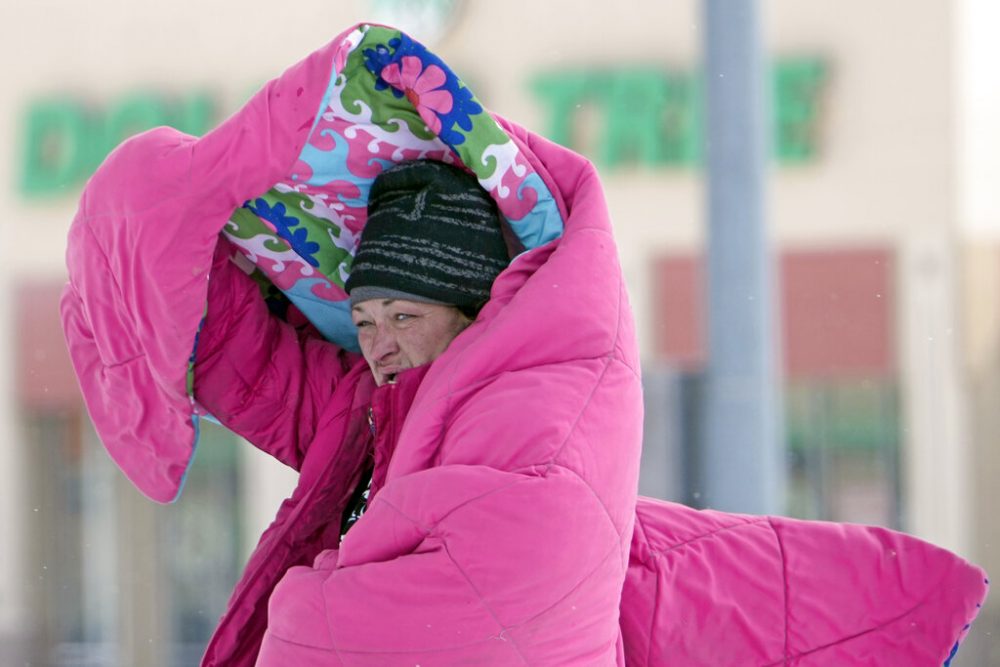 The freezing weather expected to hit the Houston area later this week might conjure visions of burst water pipes, roads covered in ice and snow and homes left dark because of a lack of electricity – some of the conditions residents endured during February 2021, when a frigid winter storm led to widespread power outages and more than 100 deaths across Texas.
But there figure to be significant differences between that weather event and the one on the way, which has local meteorologists cautiously optimistic that Christmas week will be cold — but not catastrophic.
Once temperatures drop below freezing on Thursday, when an arctic front is expected to blow into town, there is no precipitation in the forecast for the remainder of the week. And while the Houston region could experience continuous freezing temperatures for about 36 hours – coming close to the 44-hour snap in 2021 – the overall period of near-freezing weather will not be as prolonged this week, according to Tim Cady of the National Weather Service's Houston-Galveston office.
"I think it's a valid concern. This is certainly the type of weather that will freeze exposed pipes and cause them to burst," said Houston meteorologist Eric Berger, the editor of Space City Weather. "In terms of power outages, we're not quite going to see the sustained cold weather across Texas. It's not going to be as cold in other parts of the state as it was in February 2021.
"So the probability of widespread, sustained power outages is probably lower, but it's impossible for me to say how well they've weatherized those power-generation plants in Texas," he added. "That will certainly be tested."
T-3 days until an Arctic assault.https://t.co/lG5wCEqNoJ

— Eric Berger (@SpaceCityWX) December 19, 2022
Temperatures this week are expected to be in the mid-40s to low-60s through about midday Thursday, when the front should arrive and lower temperatures by about 40 degrees in a matter of a few hours, according to both Berger and Cady. The forecasted low for Thursday night is 17 degrees, with a high of 29 on Friday and 38 on Saturday.
Temperatures are expected to dip back below freezing on Saturday night – which is Christmas Eve – and possibly again on Sunday night, according to Cady. The projected high for Christmas Day is 43.
"We're not expecting any wintry precipitation with this," Cady said. "Some folks may want to see a white Christmas, but that's not something we're forecasting."
Berger said conditions on Sunday, when it is expected to be sunny, could even feel relatively warm after a few frigid days leading up to Christmas. Cady said Thursday could be one of the coldest nights Houston has experienced since 1989, when the city saw record-setting low temperatures for the dates of Dec. 22 (13 degrees), Dec. 23 (7 degrees) and Dec. 24 (11 degrees).
And while Cady echoed Berger's sentiment that this week's winter storm should not be as severe as the one that hit Houston in 2021, he said it still will be "dangerously cold" and residents should start planning to protect themselves and their pets, plants and pipes.
The front bringing dry, cold air also will bring wind gusts up to 40 mph on Thursday, according to Berger.
"I just think the most dramatic part of the event is going to be Thursday night, because we rarely see this strong of winds associated with this kind of cold," Berger said. "The combination of that on Thursday night into Friday morning is really going to be bitter outside. It'll be bitter cold for Houston."