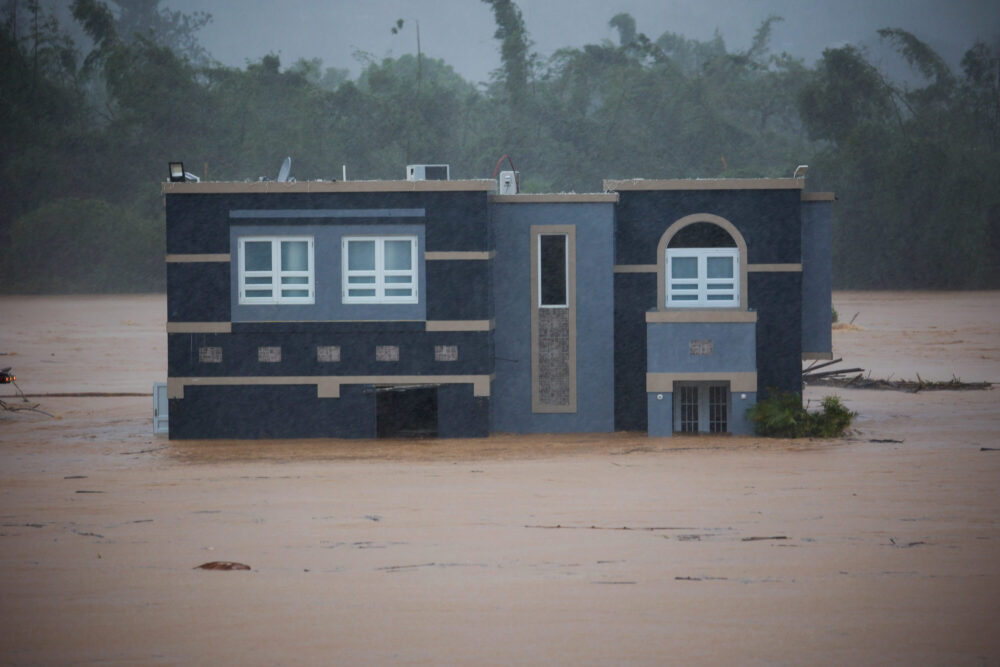 Members of Houston's Puerto Rican community are reaching out to family and friends in the wake of flooding caused by Hurricane Fiona.
The storm battered Puerto Rico all weekend and sent water rushing into homes and businesses.
Cristina Carrion moved to Houston from Puerto Rico seven years ago and now owns PR Food Factory off the Gulf Freeway near Almeda mall. She said most of her family still lives on the island, and while this hurricane may not have been as strong, the impact so far has been similar to Hurricane Maria from 2017.
"The flash flooding was like it hit an area it had never happened before," Carrion said. "And people were reaching out trying to get out of their houses because the water was getting to the roof. So they had to get onto the roof of their houses."
Carrion says in the coming days she'll be talking with fellow Puerto Ricans in the store about what might be the best way for the community to help. The entire island has been without power, which was a major problem after Hurricane Maria five years ago.
"The hopes are that power will be back possibly sooner than when Maria hit the island. Some people were without power for a year," Carrion said.
According to NPR, Puerto Rico Gov. Pedro Pierluisi said the restoration of power will not be like what happened after Hurricane Maria, and that it will be a "matter of days," to get the grid at least partially up and running. However he could not give an estimate to when power might be fully restored.
Carrion says her family members are cautiously optimistic that the response to Fiona will be better but adds that no one can be sure.