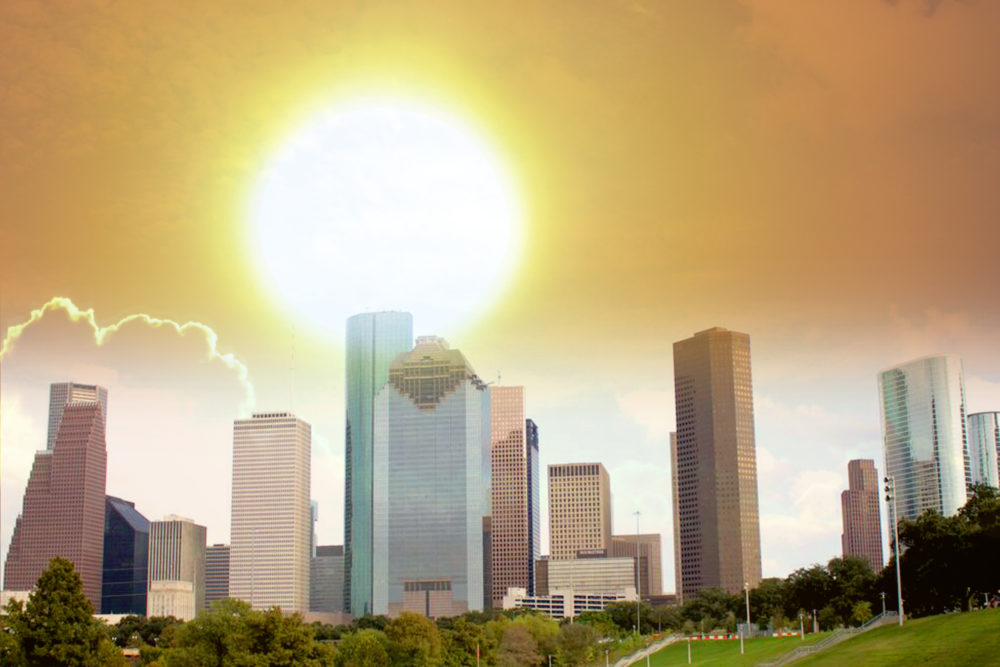 The weather will feel like summer this week in the Houston area, even as the calendar turns to fall.
Sunny skies, dry air and warmer-than-usual temperatures are on tap, according to the National Weather Service's Houston-Galveston office. There could even be record-setting heat on Thursday, the first day of the fall season.
There is no rain in this week's forecast after Monday, with daily high temperatures of at least 95 degrees expected throughout the rest of the week. Meteorologist Janice Maldonado with the local National Weather Service office said temperatures could approach 100 degrees on Thursday, which would match the hottest Sept. 22 on record in Houston's history.
"There is the potential to be at least close to the record," Maldonado said.
A high-pressure system hovering over the region is responsible for the late-summer uptick in temperatures, Maldonado said. The hottest day so far this month was Sept. 11, when it was 95 degrees, and the average high temperature this month has been 91.4 degrees, which is slightly cooler than in past years.
Because of a lack of humidity, Maldonado said heat indexes are not expected to rise above the low 100s this week. A heat index of at least 108 degrees would prompt the National Weather Service to issue a heat advisory.
"Even though we are experiencing these warm temperatures, at least it's not going to be as humid as we have been for the past few days," Maldonado said. "It's kind of a dry heat."
The heat is not expected to last long. Maldonado said a weak cold front is expected to move into the Houston region either late Sunday night or early next Monday.
"This cold front might bring the next chance for precipitation," she said. "But details as of now are very uncertain."