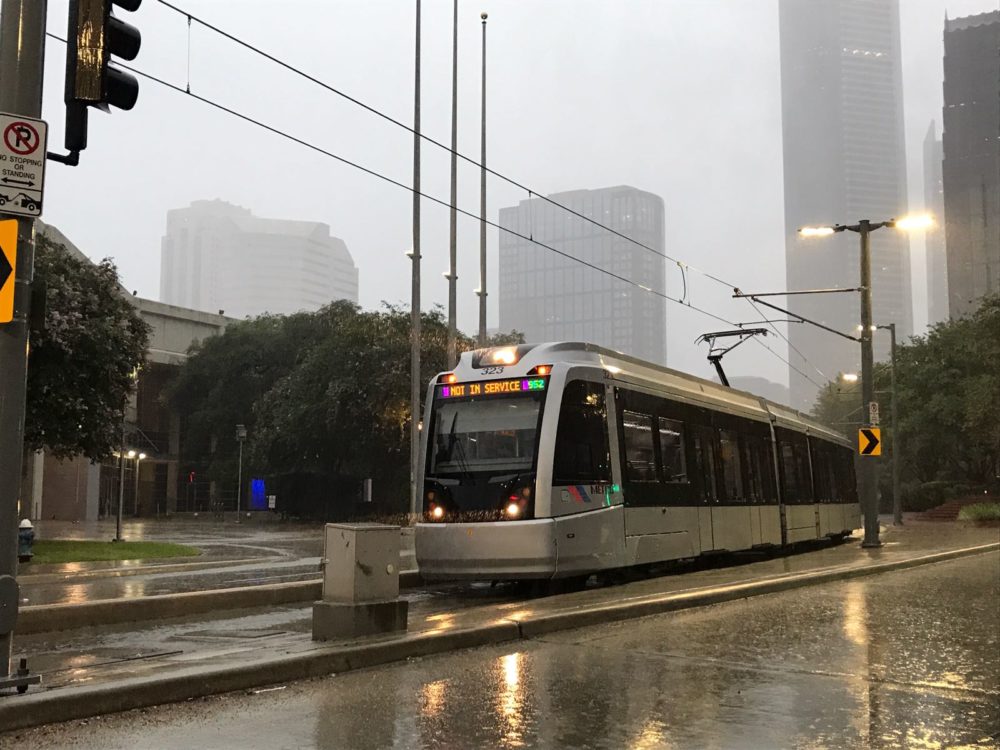 The National Hurricane Center is monitoring several tropical disturbances that could potentially bring severe weather to the Gulf Coast region.
A large low-pressure area in the mid-Atlantic Ocean is producing showers and disorganized clouds and has an 80% chance of forming into a cyclone at some point this week, according to information released Monday by the National Hurricane Center. Another low-pressure system off the coast of the Yucatan Peninsula, near the mouth of the Gulf of Mexico, has a 20 percent chance of cyclone formation within the next five days.
"We're starting to get into the climatological peak of hurricane season," said Jimmy Fowler, a meteorologist with the National Weather Service's Houston-Galveston office. "And the Atlantic is starting to pick up on that."
Additionally, there is a small low-pressure system about 600 miles east of Bermuda. It has a 10% chance of cyclone formation within the next five days. The National Hurricane Center also is monitoring a tropical wave forecasted to move off the west coast of Africa late Monday or early Tuesday. It has a 30% chance of cyclone formation over the next five days.
Fowler said the low-pressure system near the Yucatan, which is the closest disturbance to the Gulf Coast, could impact the Houston region even in the absence of cyclone formation.
"It will most likely bring some increased moisture to just the western Gulf of Mexico, potentially into southern Texas into the Southeast Texas coast line," he said. "I can't really get into any specifics for timing or amounts. It's just showing it could potentially bring some increased rain for the area."
More immediately, Fowler said scattered showers and thunderstorms are in Houston's forecast throughout the week, including Monday afternoon. He said most of the region is projected to get 1-2 inches of rainfall Monday, with isolated areas potentially receiving 3-6 inches.
That means there is a risk for flooding, particularly as wet weather persists.
"We've been kind of in a wet pattern for the last few weeks," Fowler said. "The soil's starting to moisten up a little bit. That's kind of increased the chance for some minor flooding, mainly along (Interstate 10) southward."