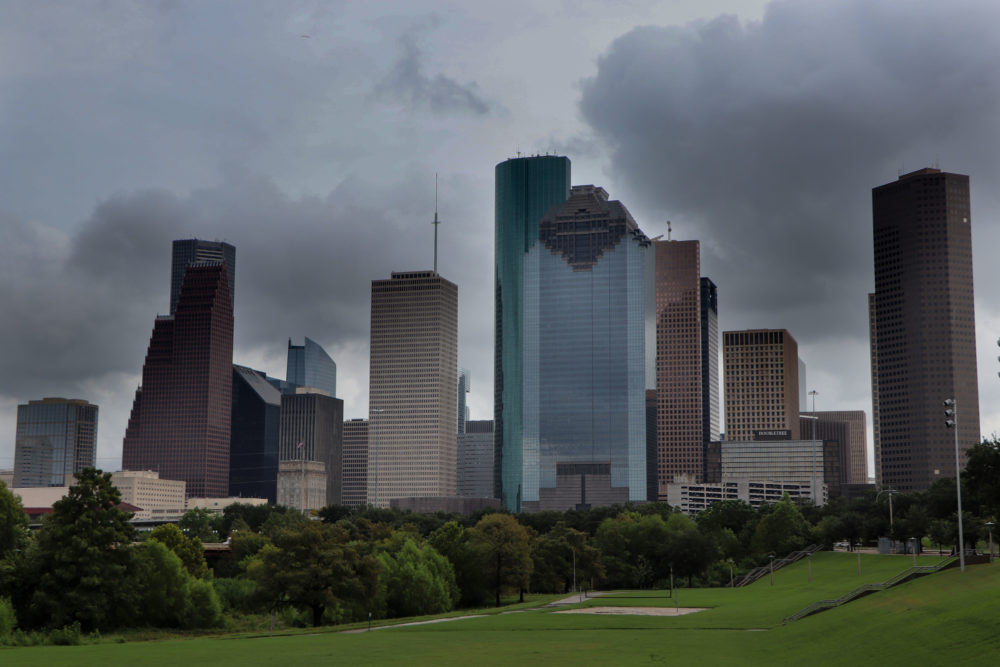 Severe thunderstorms rolled through the Houston area late Wednesday, bringing much-needed rain to the region.
"The numbers were generally 1-2 inches on the higher totals, but there were isolated numbers in the 2-3 inch range, and obviously it was some much-needed rain," said Joshua Lichter, National Weather Service, Houston.
Officially, 2.78 inches of rain fell at Bush Intercontinental Airport, just shy of the record for the day.
Lichter added that the area is still "way behind where we need to be when it comes to rain", but the region should get some more thunderstorms over the next few days to help things out.
He says the stubborn high pressure system that's been camped over Texas is starting to move a bit, allowing for more rain chances.
"Enough instability is generated when we have temperatures like we've had in the high 90s and 100s to get these thunderstorms going," he said. "And having that disturbance moving in the from the east is going to get things going again late tonight and into tomorrow."
But Lichter added that it would still take more to get the area out of the drought.
"The number I saw last week was somewhere in the 15-20 inch range total is what we're going to need to get us out of the drought, so as long as we get that over a maybe one or two month period, and not a one week period, we can handle that."
He said the rain expected over the next couple of days will put a "dent" in the drought.
Centerpoint Energy said 130,000 customers were without power across the city during those storms that caused isolated street and road flooding. In the Katy area, winds of about 60 miles per hour were recorded, but no widespread damage was reported so far.