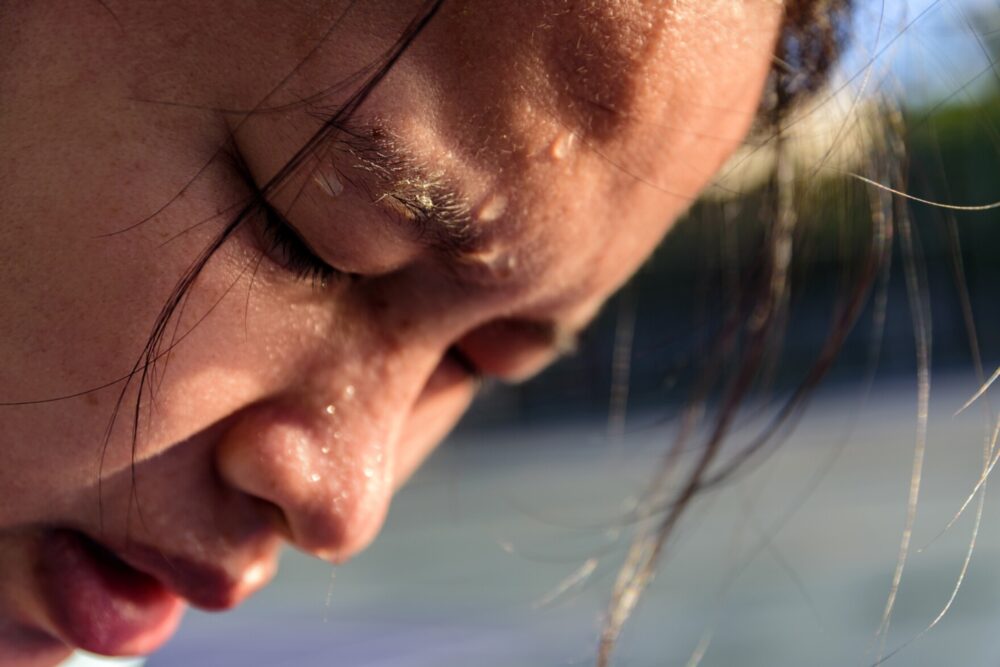 This June and July were the hottest Houston has ever seen, which has the region bracing for the possibility of even steamier weather in August.
July 2022 was the city's hottest July on record with an average temperature of 88 degrees, according to the National Weather Service's Houston-Galveston office. It followed a record-setting June, when the average temperature recorded at Bush Intercontinental Airport was 86.7 degrees.
"It sucked," said meteorologist Eric Berger, the editor of Space City Weather.
Berger and Wendy Wong, a meteorologist with the local National Weather Service office, both attributed the record-setting heat to sustained high air pressure in the region, leading to relatively few clouds and dry conditions. Climate change also has been a factor, according to Berger, who said there are warmer-than-usual waters in the Gulf of Mexico and that coastal nights have been warmer as well.
Berger said temperatures on Galveston Island dipped below 80 degrees only twice during July, which he called "very unusual." But he also said early indications show that August could be typical for the Houston region and not exceedingly hot, with greater chances for rain and high temperatures in the mid-90s as opposed to the triple digits.
"It looks like the high-pressure systems that have been really in place are not going to be anchored over our region," he said. "It'll be a little more typical."
June: Hottest on record in Houston

July: Hottest on record in Houston

August: We'll see, but at least it won't start out terrible.https://t.co/zCbMmLR8bb

— Eric Berger (@SpaceCityWX) August 1, 2022
Houston's average temperature for July – figured by averaging the daily highs and lows over the course of the month – broke the previous record of 87.5 degrees set in 1980.
It got as hot as 105 on July 10. That tied Houston's record for July, set in 1954, according to Wong.
The heat in Houston has followed a broader trend across the state, according to Jason Runyen, the lead forecaster for the National Weather Service in the Austin-San Antonio region. Both of those cities also set high-temperature records for July – San Antonio by a margin of 1.1 degrees and Austin by 0.9 degrees – Runyen told the Texas Newsroom.
"A full degree might not sound like a lot," Runyen said. "But when you average that out over 31 days, a whole degree is a pretty big difference. Sometimes we'll break a record by a tenth of a degree or half of a degree. ... This is kind of shattering a record."
Runyen said the La Nina weather pattern – an oscillating wind pattern in the Pacific Ocean that can cause drier-than-usual conditions in the southwestern part of the United States in some years – is an underlying cause of the especially hot and dry conditions across much of Texas. Climate change is another contributing factor, he said.
Berger said the urban heat island effect also contributes to sustained hot temperatures in Houston, where impervious land cover such as pavement and buildings can absorb and retain heat and slow the natural cooling process associated with nighttime.
The Houston region also appears to be heating up over time, according to Berger, citing National Weather Service data dating back to 1889. Five of the six hottest Julys on record have occurred since 2009, whereas the top 10 coolest Julys for Houston all came before 1980.
"It's a combination of factors," Berger said. "Climate change is probably the most important."
Fortunately for Houston, Berger predicts the record-setting heat trend will stop this month, when air pressure does not figure to be as high as it was during June and July.
But August also is typically when hurricane season intensifies. Five years ago this August, rainfall during Hurricane Harvey flooded a significant portion of the Houston region.
"August is still pretty miserable. We can't expect it to be nice," Berger said. "Also, it could be worse."