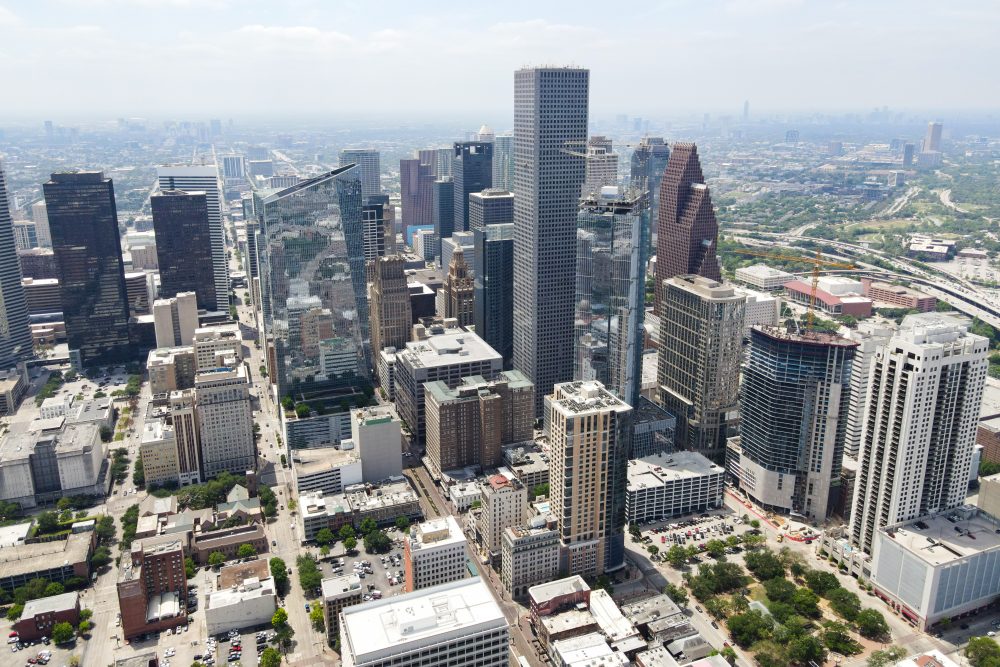 Nearly the entire state of Texas is facing some sort of drought conditions, with more than half the state in what is classified as "extreme conditions," according to the U.S. Drought Monitor.
Much of Texas is also experiencing above-average temperatures with little to no relief, and several regions have seen more than 40 days in triple-digit temperatures this year.
Brian Fuchs, a climatologist with the National Drought Mitigation Center, says this time last year Texas wasn't seeing any extreme drought — but these conditions are expected to persist, and it's unclear for how long.
"Even at the start of the calendar year we were only seeing a little bit of drought in the state," he told Houston Matters host Craig Cohen Tuesday morning. "So it exploded on us, and many people are talking: 'Is this going to be the long drought similar to what we saw 2011-2015?'"
2011 was considered the worst drought average in Texas since 1895, and persisted through the following four years, according to the U.S. Drought Monitor.
Fuchs said the worst conditions start in the panhandle into the central state, but even the south central part of the state is experiencing exceptional drought, what Fuchs called a "one-in-50-year type of event."
In Houston the demand for water has ramped up as triple digit-heat persisted in the area for days at a time.
Texas isn't alone, Fuchs said.
"The western U.S. as a whole has been under the gun with drought for quite some time," he said. "There are parts of the west that are suffering with intense drought. In the last few weeks we've seen an area from eastern Oklahoma to Arkansas, to southern Missouri, to southeast Kansas that went from fairly wet conditions in the late spring to early summer, to seeing the tap turned off. And with the heat, they've seen drought explode in that region in just the last few weeks."
Agriculture and livestock will also take a hit from the drought. Crop production will take a hit as hot, dry weather bears down on fields, and will worsen in the heat in areas without enough water irrigation, Fuchs said.
That also means livestock producers may see an increase in supply prices.
"They see their pasture and hay grounds get decimated by the heat and dryness and then they have to start buying feed on the open market, which gets pricy," Fuchs told Cohen.
Wildfires are another thing to be concerned about, Fuchs said: In this drought, a simple spark could start a wildfire.
"If that drought sticks around, we have to look at how much water is available in the region," he said. "We look at the reservoirs and how much water is available."
As of now, Fuchs said he doesn't see the extreme heat going away any time soon. Fuchs said though droughts are a natural disaster, this summer is unique in the high temperatures the state has seen.
But another kind of weather disturbance could help bring relief from the drought.
"We always talk about the impact of tropical systems and we don't wish that on anyone," he said. "We don't need hurricanes, just a tropical wave going on — that would really bring some relief to the state."