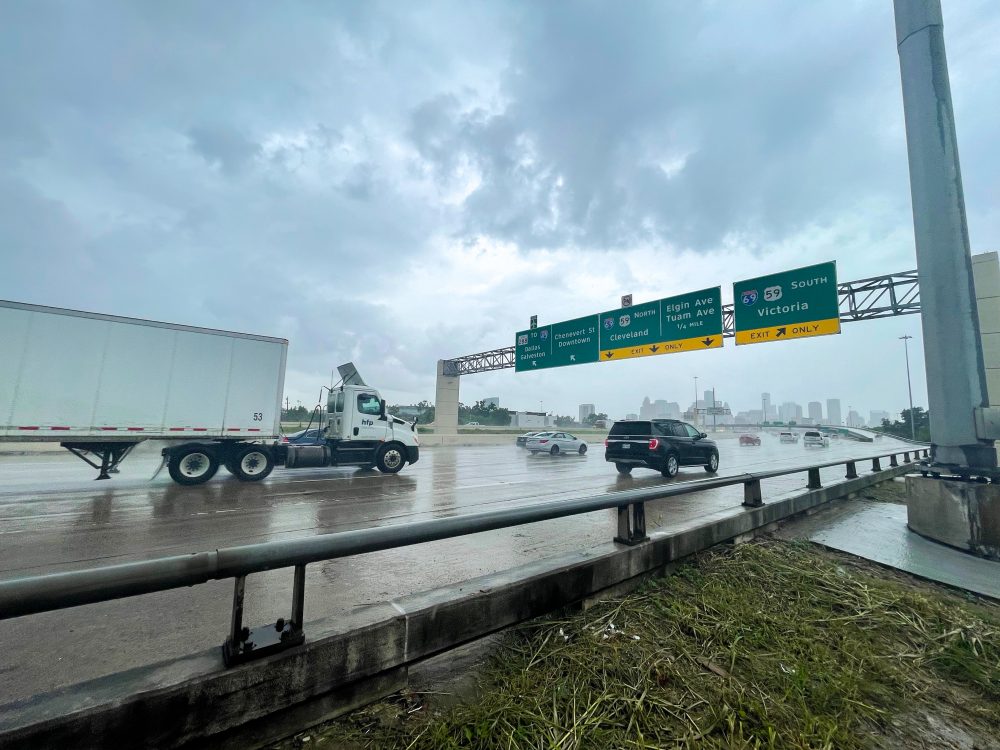 There's a chance for rain in the forecast every day this week in the Houston area, along with some relief from the heat.
Space City Weather Meteorologist Eric Berger explained that the cooler temperatures and rainfall expected are a result of a low-pressure weather system approaching from the Gulf of Mexico.
"The high-pressure system that dominated our weather recently is going to retreat," Berger said.
A cold front will move through the Houston area Monday, which Berger said is going to help the surface air rise and generate thunderstorms. That will especially increase chances for rain on Wednesday, Thursday and Friday.
This weather is expected to "wax and wane" over the next couple of weeks, National Weather Service Meteorologist Sean Luchs said.
"We're not talking much," Berger said of the significance of the cold front. "It's probably going to be 90 degrees instead of 100 degrees."
Last week, the city of Houston entered Stage One of its voluntary Drought Contingency Plan, asking residents to lessen their water consumption as about 80% of the city faces drought conditions.
"If the region gets 2-3 inches of rain, that will significantly help with the drought situation," Berger said.
Luchs added that "without some real, broader, persistent changes" he doesn't see a change in drought conditions, but the rain we do see certainly won't hurt.
"It should at least blunt the heat somewhat, just not necessarily enough to make a significant difference. It's still going to feel like summer," Luchs said.
Meteorologists are also monitoring the Gulf for any signs of tropical development.
"There's only a very slight chance of a tropical system developing, in terms of a depression or a tropical storm," Berger said. "This, most likely, is going to be just an area of low pressure that's not particularly well-defined."
Luchs said that if a tropical storm were to develop, it would happen slowly.
1PM Update from @NHC_Atlantic: Still a low chance of development for an area of disorganized showers/storms in the northwestern Gulf of Mexico over the next few days. This disturbance is expected to gradually move westward towards the south TX coast. #TXwx #HOUwx #GLSwx #BCSwx pic.twitter.com/1wwpq4gteq

— NWS Houston (@NWSHouston) June 27, 2022