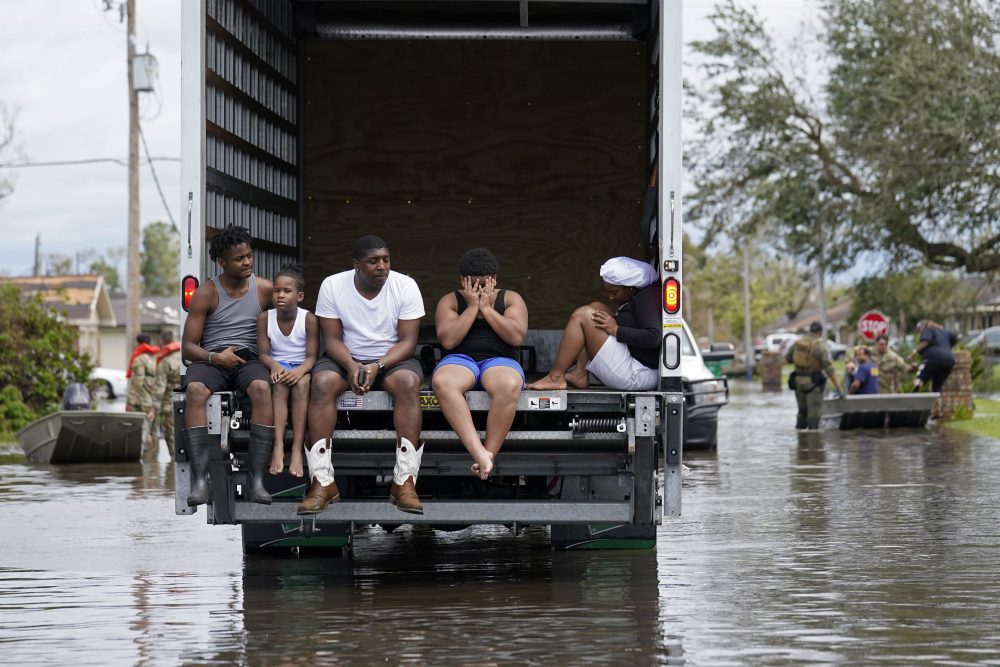 It's a familiar story to anyone from Louisiana or Southeast Texas: A storm hits, a community in need reaches out to another, and help arrives.
In 2017, that took the form of Houstonians escaping Harvey, which battered the city over five days. In 2005, it was New Orleans residents moving to Houston after the levees broke, causing flood surges that contributed to the deaths of more than 1,800 people and destroyed homes across the city.
That story repeated again this week, as Houston-area groups began the work of assisting Louisianans caught in Hurricane Ida's path after the Category 4 storm devastated the state's Gulf Coast region over the weekend.
Houston nonprofits like the Houston Food Bank and West Houston Assistance Ministries have sent resources to those affected by the storm, the latter of which has already taken in Louisiana residents and provided food and toiletries, according to a press release.
Matt Toomes, chief operating officer of the Houston Food Bank, said the group has enough supplies but is in dire need of volunteers to box up food and hurricane recovery items.
"We are currently building as quickly as possible," Toomes said on Tuesday's Houston Matters. "But we're afraid we won't be able to keep up with the demands from Louisiana."
Some Houston-area hospitals, like Houston Methodist, are preparing for a potential influx of patients from Louisiana — specifically dialysis patients, according to Dr. Ben Saldana, the hospital's medical director for emergency care.
​"As people migrate, they do have to find dialysis units. It's probably the number one thing we're prepared for besides the regular emergencies," he said. "So we've ramped up our community partners to get them aware that we may need them."
The recent surge in COVID-19 cases has strained the region's hospital systems, however, and some Houston-area hospitals are unable to assist. In a statement, a spokesperson for the Harris Health System said that Ben Taub and LBJ — both safety net hospitals — wouldn't be able to accept additional patients due to overcapacity.
Texas is sending emergency resources & personnel to Louisiana to assist with the aftermath of Hurricane Ida.

We will never forget the kindness, generosity, & support offered by Louisiana during Hurricane Harvey four years ago.

When neighbors help neighbors, America is stronger. pic.twitter.com/pKMnGONUeS

— Greg Abbott (@GregAbbott_TX) August 30, 2021
Gov. Greg Abbott announced Monday that Texas would send resources and personnel at the request of Louisiana officials to help the state's recovery efforts. The state plans to send one helicopter, 14 crew members, 30 fire engines, and 132 firefighters.
"We will never forget the kindness, generosity, & support offered by Louisiana during Hurricane Harvey four years ago," Abbott tweeted.
Houston and Louisiana have a long history of helping one another during the storm. During Hurricane Katrina, an estimated 250,000 people from New Orleans made their way to the Houston area, according to the Washington Post. When the disaster was over, tens of thousands stayed and made Houston their new home.
During Hurricane Harvey, thousands of Texans found shelter in Louisiana to avoid the devastation caused in Southeast Texas in 2017. Several Louisiana residents, informally known as the "Cajun Navy," traveled to Texas with boats in tow to help those affected by the storm at that time.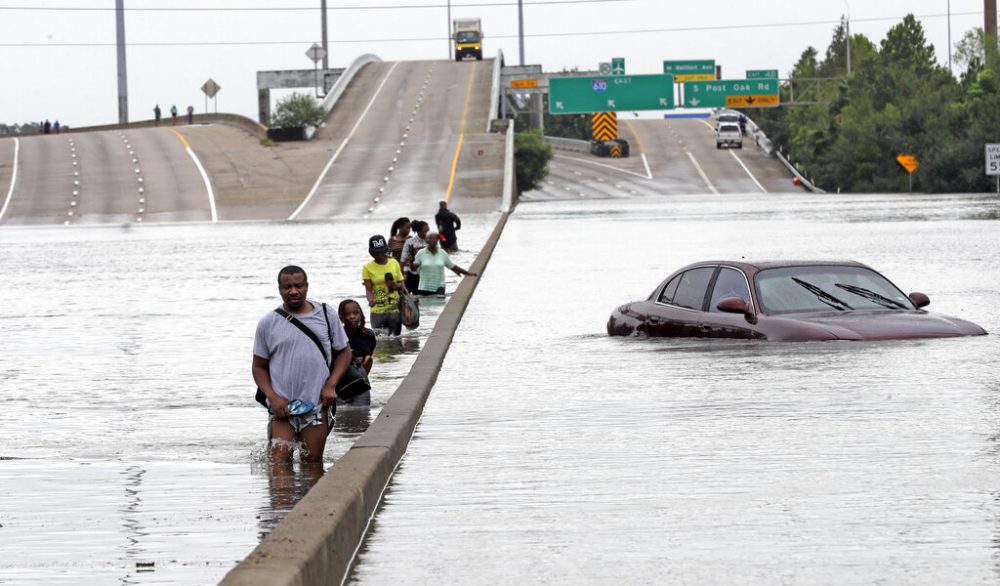 Tulane University in New Orleans closed Tuesday and began evacuating all remaining on-campus students to Houston via bus. The closure will last for two weeks, with online classes set to resume Sept. 12, according to the university's website. In-person classes are set to resume on Oct. 11.
"Tulane is currently establishing a hub in Houston to provide food and lodging at Tulane's expense for students until they can get flights home," the announcement read. "Emergency funds are available for students who need additional financial support."
For first-year law student Garrett Clark, that meant returning back to his Beaumont home after moving to Louisiana just two weeks earlier. Clark, who spoke on Houston Matters Tuesday morning, said that he didn't wait for the school to evacuate, and instead left for Beaumont hours before the rush when he found out the severity of the storm. And he isn't the only one.
"I have heard from a decent amount of students, most of whom left, a few stayed and they're all safe," Clark said. "Right now Tulane is going to be bussing out all the students who stayed to Houston actually to a shelter that Tulane has set up."
The hurricane may have pushed back his classes, but Clark doesn't have any plans to stay in Beaumont for long. He does plan on returning to New Orleans as soon as possible.
In the meantime, Clark is unsure of how he should be spending his time, but is thankful to be out of Ida's path.
"It just kind of figuring out what to do for the next however-long, and where to go and where to stay and how to take classes," he said.
Hurricane Ida's impact will likely reach beyond Louisiana's borders. Companies along the Gulf Coast shut down about 5% of the nation's refining capacity, and many are still waiting to assess damage from the storm. That could bring about a temporary spike in gasoline prices, according to University of Houston Energy Fellow Ed Hirs.
Hirs added that it could take some refineries up to six weeks to restart operations.
"It's going to have an impact that's rippling through the supply chain for the nation for many months to come," Hirs said.
Groups across the state have also stepped up to help, like Minuteman Disaster Response in McKinney and Texas Baptist Men in Dallas, which have both sent disaster relief teams to Louisiana.
The American Red Cross deployed 600 volunteers to assist in relief efforts, and has already set up two shelters in Southeast Texas — located at the Orange Church of God and the Orange County Convention and Expo Center. The group is looking to set up more, according to Jennifer Sparks, a spokesperson for the organization's Texas Gulf Coast Region.
Sparks said the Red Cross is currently stretched thin due to multiple disasters across the country, and added that the organization was in dire need of volunteers and donations.
"We fully expect that this is going to be a long term operation because this was a pretty catastrophic storm," Sparks said. "Our recovery phase of a disaster operation is going to last for potentially several months, potentially even years."
Additional reporting by Kyra Buckley, Matt Harab and Andrew Schneider.