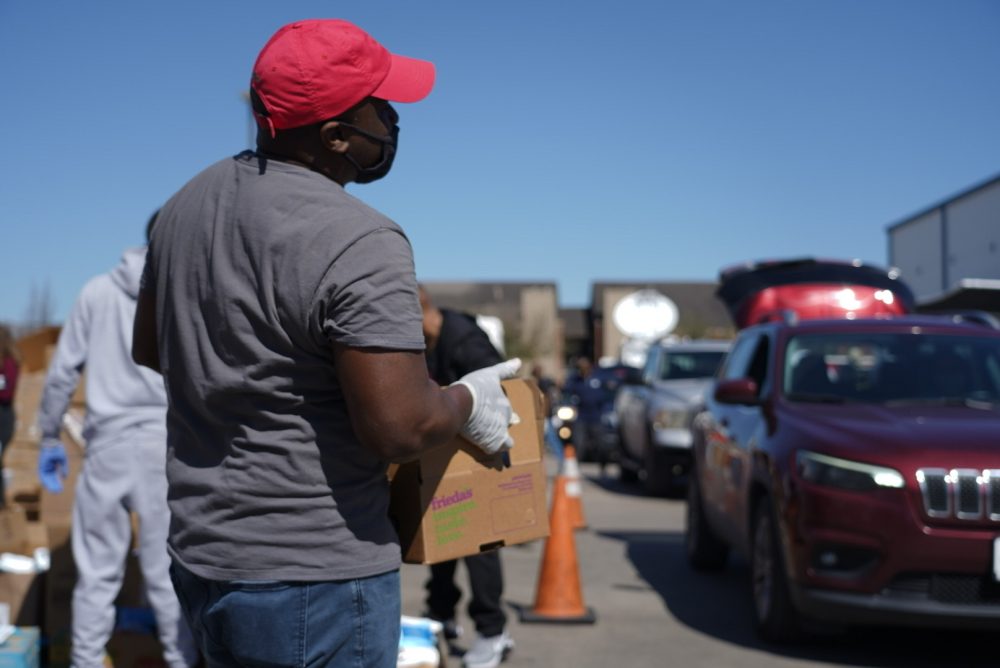 TODAY IN HOUSTON | Start your day with the Houston Public Media newsletter
The following updates were compiled from Texas Newsroom reports.
Texas Attorney General Traveled To Utah During Winter Storm
Attorney General Ken Paxton left Texas last week during its deadly winter storm to travel to Utah for meetings with his counterpart there, according to The Dallas Morning News.
A spokesperson for Utah Attorney General Sean Reyes told the publication that Paxton was in Utah because the two Republicans had a meeting that day. And the attorneys general met multiple times over the course of several days, according to Paxton's campaign spokesperson Ian Prior.
It is unclear why the visit was not rescheduled.
The Texas attorney general's office serves a critical function during crises, including protecting the public from price gouging and post-emergency scams that may arise from emergencies.
—
Mayor Turner Says Biden Is 'Welcome' To Visit Houston
President Biden says he wants to visit Texas when it's not a burden — and Houston Mayor Sylvester Turner told CBS's "Face the Nation" Sunday that time is now.
"We certainly welcome and he would not be a distraction, neither a burden," he said.
Biden signed a major disaster declaration late Friday for 77 of Texas' 254 counties, falling short of Gov. Greg Abbott's request for assistance for the entire state.
Residents in the approved counties can apply for grants to help cover the cost of temporary housing and home repairs.
—
Urban Water Systems Will Be Prioritized, Says Environmental Official
Millions of Texans still do not have access to safe or running water in the wake of last week's deadly winter storm.
Toby Baker, head of the Texas Commission on Environmental Quality, said at a Sunday press conference that once large water systems in cities are up and running, there will be an effort to help rural areas.
"As these big systems come off we're going to try to get those utility workers to not stop and go help some of their smaller neighbors around them," he said.
Just days ago, nearly 15 million Texans did not have safe drinking water.
—
SNAP Benefits Can Now Be Used Toward Ready-To-Eat Foods
SNAP recipients will be able to use their food benefits to purchase hot foods and ready-to-eat meals, such as rotisserie chickens and grocery store deli foods.
The Texas Health and Human Services Services Commission received federal approval Sunday to expand these benefits in the aftermath of last week's winter storm.
"We're doing everything we can for Texans who were affected by this extreme winter storm," said Wayne Salter, HHS Access and Eligibility Services deputy executive commissioner in a press release. "These added federal flexibilities will go a long way in helping SNAP clients feed their families."
The waiver allows recipients to use their Lone Star Cards to purchase these ready-made foods, and the benefits remain in place through the end of March.
SNAP recipients can also apply for replacement benefits for food lost or destroyed due to the severe weather.
—
Will Hurd Tells 'Meet The Press' Storm Was '100% Preventable'
In an exclusive interview with NBC's "Meet the Press" on Sunday, former Rep. Will Hurd (R-Texas) talks about last week's winter storm, which left millions of Texans without power and water.
He said that it boiled down to a lack of leadership and lack of preparedness.
"This wasn't a problem with any individual fuel source, this was a problem of lack of leadership and lack of long term planning," he said.
And he said state leaders should stop finger pointing and look for solutions.
"Instead of using this as a political bludgeon against one another, we should be talking about the serious issues, about reliability, about how the Texas grid increases its connections with the other grids around us," he said.
The Texas legislature holds hearings this week into why last week's winter storm knocked out power for millions of people.