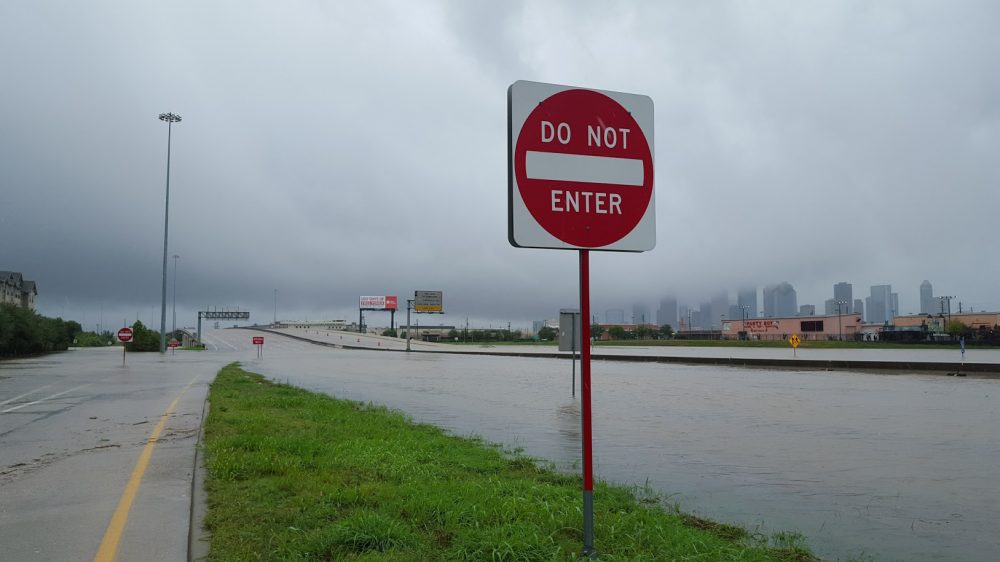 The National Weather Service is looking to update its weather warning system — and it's seeking public input to do so.
The agency is charged in part with issuing severe weather watch, warning, or advisory notices whenever cities like Houston get hit with a storm, broadcast on local radio, television, and smartphones or other devices. Watches and warnings mean something is about to happen and people need to take action quickly.
But some of the other information may not be so clear, which is why the agency is considering some changes, said Dan Reilly, a meteorologist with the National Weather Service in Houston.
"We want to make sure we're getting the information out the best way for all users," Reilly said.
Right now the National Weather Service is doing an online survey to gather feedback on possible changes to its weather warning system. You can find it here.
The agency put together focus groups in Houston and around the country, and found that people like getting weather watches and warnings, but may not know the meaning of something like an "areal flood advisory" — about the potential flooding over a large area that "occurs more gradually, normally from prolonged and persistent moderate to heavy rainfall," according to the service.
Since "advisories" aren't on the same level as a "watch" or a "warning," people can sometimes get confused as to the level of risk.
"Advisory level hazards are generally things that it's good to be aware of but they're not quite as severe and life-threatening as a warning," explained Reilly.
And considering the many devices people now use to get their weather updates, Reilly said it's important for the National Weather Service to modernize the way it presents its alerts.
"In the past they've been written more-or-less in a short paragraph format," said Reilly. "Where is the storm, where is it going, what are the hazards and what action should you take. Now instead of writing that in a short paragraph it's bulleted. What, when, where, and what to do."