A weather disturbance is forming in the western Gulf of Mexico that could bring heavy rain to Southeast Texas between Tuesday and Thursday, according to the National Weather Service (NWS).
Nikki Hathaway, a meteorologist with the NWS' Houston-Galveston Office, said the system will bring tropical moisture that will spread from the south to the north across Southeast Texas.
Hathaway said to expect showers and thunderstorms. "Some locally heavy rains will be possible at times, so right now we are telling people to keep an eye on the forecast as we move into the middle part of the week," she said.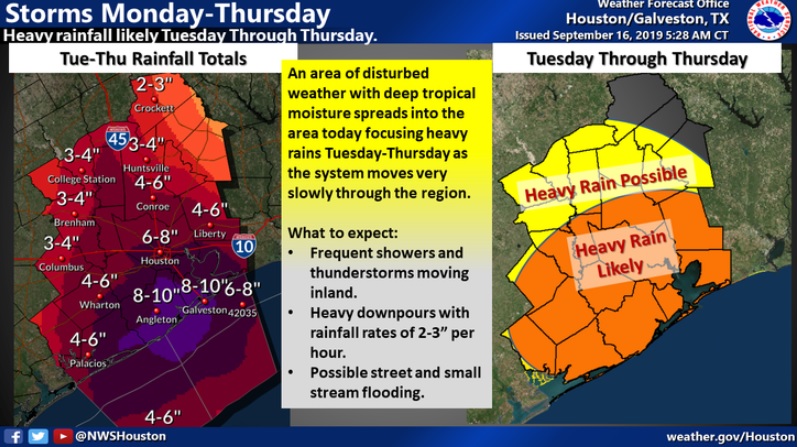 The NWS forecasts there could be widespread rainfall levels of two to six inches, with isolated higher rainfall of between 10 to 15 inches, and the possibility of some localized flash flooding.
Hathaway said the rainy weather should taper off on Thursday into Friday.
The region needs the rain, according to the meteorologist, as it has been registering abnormally dry to moderately dry conditions in the areas forecast to receive the rainfall.