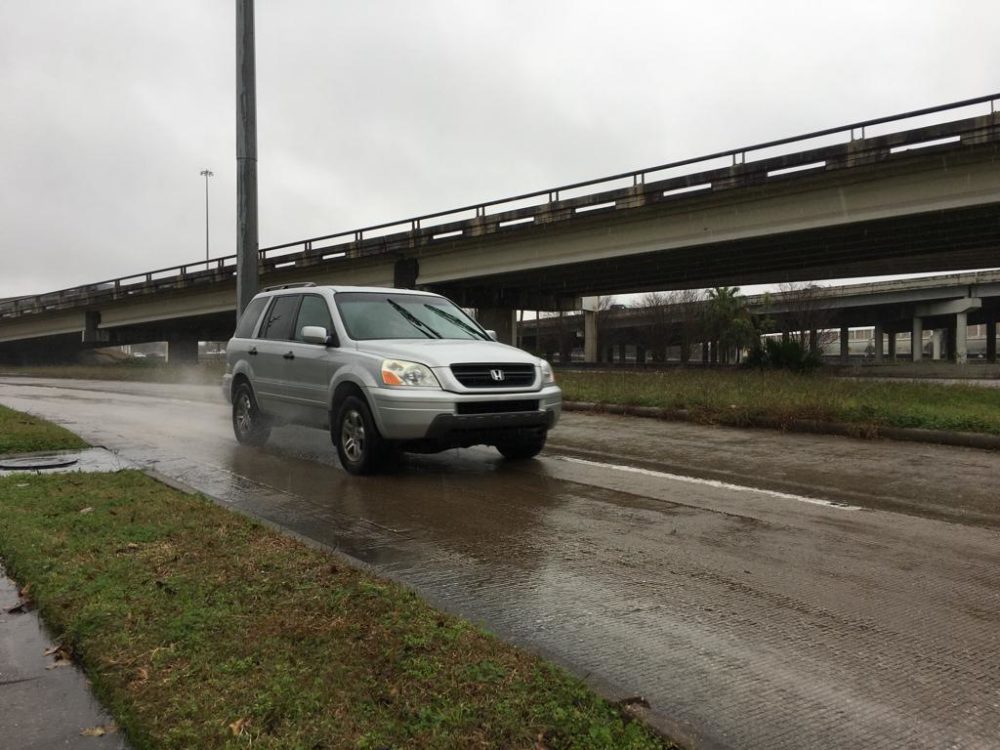 Harris County residents should prepare for possible heavy rainfall and potential flash flooding through Thursday afternoon as a weather system moves across the North and Northwest sections of the county, according to the Harris County Flood Control District.
The National Weather Service issued a Flash Flood Watch from 6 a.m. on Wednesday morning to noon Thursday for Harris and surrounding counties.
Rainfall totals of 1 to 3 inches with locally higher amounts are possible in and around the watch area. Some watersheds may rise to levels that would impact low-lying areas and roadways near creeks and bayous.
"We've got rain, not enough necessarily to flood structures, certainly to flood roads," Harris County Judge Lina Hidalgo said at a press conference. "The main recommendation is for people to watch out as they're driving. To make sure that they're patient; that they're turning their headlights on, that they're driving slowly, and that they've checked the road conditions."
Watersheds that may experience significant rises in water levels include areas along Spring Creek, Cypress Creek, Little Cypress Creek, Willow Creek, Cedar Bayou, and the creeks that feed into Addicks and Barker reservoirs.
Rises in water levels also are likely along lower Greens Bayou (east of US 59), Halls Bayou, and Hunting Bayou.
The East and West Forks of the San Jacinto River above Lake Houston are still elevated from last week's rain and are falling.
Forecasted rain amounts of 1 to 3 inches will cause street flooding along low-lying areas and roadways near the rivers' banks, but the likelihood of structure flooding is low.
"Since this morning we've been monitoring the rain events, it's not right now a major rain event in the sense that our emergency operations center is not activated," Hidalgo said. "When it's a major event we bring all our partners together to discuss and work together more intensely on the response."