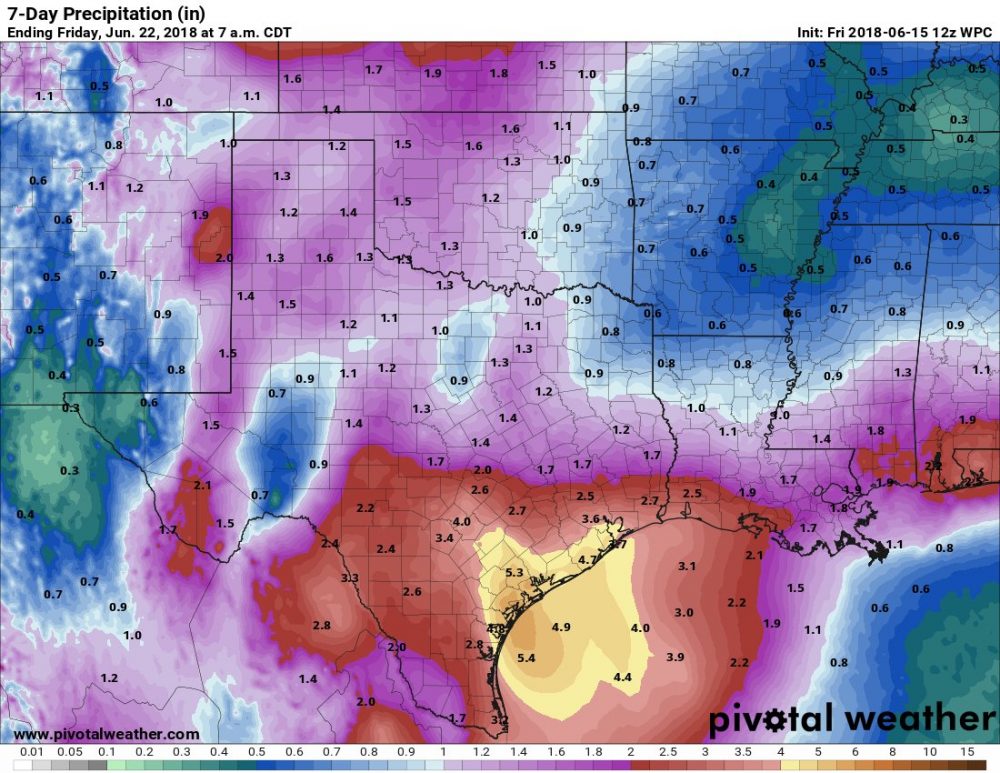 Get ready for a wet Tuesday.
The National Weather Service has issued a Flash Flood Watch for the Houston area until 7 o'clock this evening.
Forecasters say to expect waves of showers and thunderstorms throughout the day with widespread rainfall amounts of 1-3 inches. Localized higher amounts of 4-6 inches are possible as well.
A Flash Flood Watch is in effect for parts of the area through 7 PM CDT. Not everyone in the watch will see heavy rain today, but those that do may also be at risk for flash flooding. Remember, if you encounter a flooded roadway or underpass: Turn Around, Don't Drown! pic.twitter.com/KRBhoj3TIf

— NWS Houston (@NWSHouston) June 19, 2018
"The main thing we ask today is for people to pay attention to weather esp. If you're driving and experience these bands of heavy rainfall- to exercise caution and don't drive into areas of high water locations," said Jeff Lindner, Meteorologist with the Harris County Flood Control District.
Scattered rain could even stick around through tomorrow and Thursday.
Check out this shot from #Air11 of the storm rolling through the city right now. #houston #houstontx #wx #houstonwx #houstonweather pic.twitter.com/ShzZsGU0mf

— Elena Arteaga🌵🌻🌞 (@newsgirl_) June 18, 2018