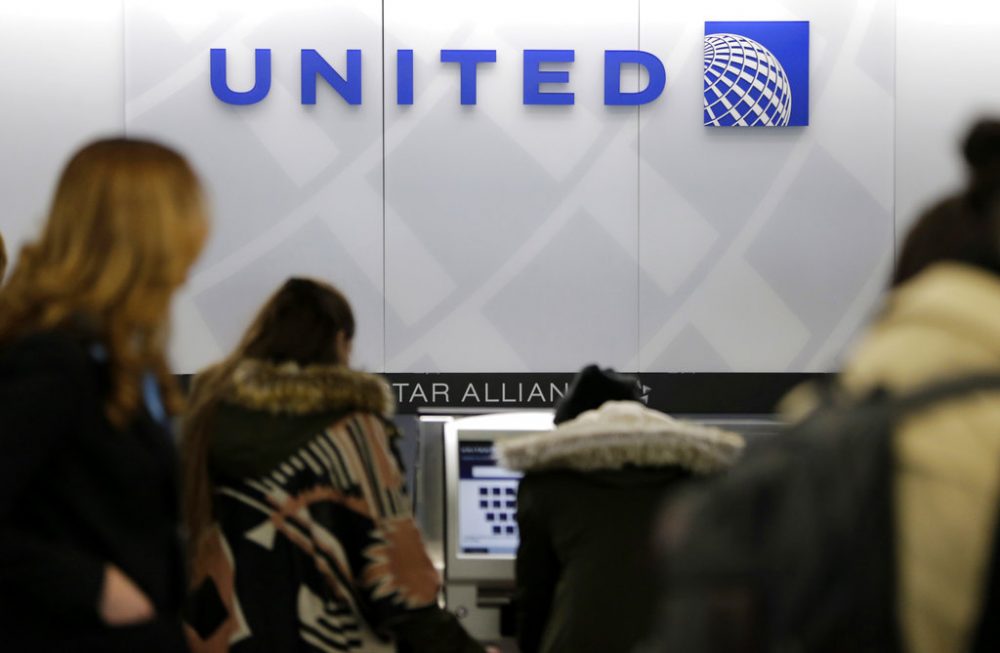 The City of Houston and United Airlines entered into a Memorandum of Agreement on Wednesday, solidifying both parties' support for a major terminal redevelopment project at Bush Intercontinental Airport.
Funding for the Terminal B project still remains on pause after the city controller, Chris Brown, halted the plans last week, failing to sign off on the first installment of $150 million. The installment is needed to jumpstart construction on the $2.6 billion project that United Airlines said is expected to start at the beginning of next year.
Brown told Houston Public Media in a previous interview, he's concerned about the direction of the city's finances and he doesn't have a timeline on when he will sign off on the plans.
"I'm elected by the taxpayers to ensure we're making smart use of funds and making smart decisions that don't jeopardize the taxpayers in the future," he said.
United Airlines is expecting to put up more than $1.9 billion, while the city is investing $624 million which would be disbursed in three installments. The airline's plans include increasing its capacity, catering to an estimated 36 million passengers in the coming years, constructing 40 new gates for domestic and international travel, new amenities, reconstructing its north and south concourses, and bringing in over 3,000 jobs.
Other upgrades within the plan include expanded curbside and roadway capacity, ticketing lobby, baggage system, and a security processing area that's expected to be housed on the third floor of the terminal.
"If anybody's going to the airport, Terminal B needs a lot of work," said Mayor Sylvester Turner. "It needs some love, and a whole lot of it and the fact that United is willing to make a substantial investment in the city of Houston and carrying the bulk of the load – is huge for us."
United operates hubs in Chicago, Denver, Los Angeles, New York/Newark, San Francisco and Washington D.C. It is also the only airline that operates out of terminal B at Bush Intercontinental.
Mario Diaz, Aviation Director for the City of Houston said in a statement:
"The redevelopment of one of Bush Airport's oldest terminals is a symbol of the crucial role air service plays in the economic vitality of Houston. Our long-standing partnership with United Airlines has led to this historic growth and revitalization opportunity for Houston Airports.
"As we make significant progress on the new international terminal at Bush Airport to meet the growing demand for international travel, United Airlines' Terminal B transformation will help Houston meet the growing demand for domestic travel. Today's decision underscores our strategy to gain passengers' trust by providing safe, clean, world-class facilities with outstanding 5-Star customer service."
At-Large Council Member Sallie Alcorn said one of her concerns is making sure visitors would be able to get to and from the terminal during construction.
"I've been assured there's going to be modeling and great rigor given to the traffic during the construction plan," she said. "All in all, I'm satisfied that this is a good deal for the city."
Turner said another item containing the funding will be back to council in two weeks.