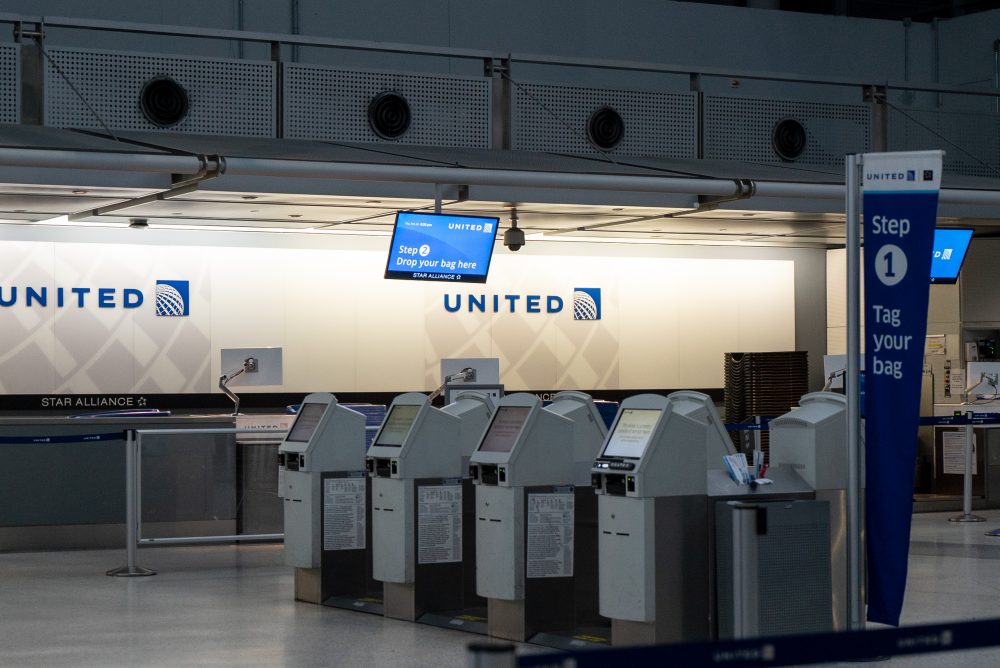 An item on the agenda for this week's Houston City Council meeting asks local elected officials to authorize a $150 million payment to United Airlines so it can begin construction work on a $2.5 billion terminal redevelopment project at Bush Intercontinental Airport.
But city council members might not be able to vote on the proposed funding, just like they could not last week when the item first appeared on the agenda. That's because City Controller Chris Brown, who had not previously approved the arrangement between the city and Chicago-based airline company, might not sign off on it this week either.
Brown, who is approaching his term limit as the city's chief financial officer, said Monday his office is still reviewing the agreement and has concerns about its potential impact on the city's long-term finances.
"I'm elected by the taxpayers to ensure we're making smart use of funds and making smart decisions that don't jeopardize the taxpayers in the future," Brown said. "We want to make sure we're doing the proper due diligence.
"We're still working through a lot of questions we have," he added. "I don't know that we'll get there (this week), but we'll see."
United, the only airline that operates in Terminal B at Houston's largest airport, wants to double its building footprint and triple its passenger capacity by constructing a new ticketing lobby and baggage systems while expanding both the north and south sides of the terminal, according to a presentation made to the city council's Economic Development Committee in May. The plan calls for demolishing the 1960s-era flight stations on the north side and constructing two concourses to serve both narrow- and wide-body aircraft, while renovating the south side to accommodate 18 large regional jets.
The proposed agreement with the city calls for it to invest a total of $624 million into the project, with subsequent payments to be made in 12 and 24 months, and United expending a total of $1.5 billion, according to the arrangement outlined in the agenda item.
Mayor Sylvester Turner criticized Brown's lack of approval at last week's council meeting, saying politics were at play, that Brown's job is to certify funding is available and suggesting Brown was overstepping the bounds of his office. The mayor said he had asked City Attorney Arturo Michel to review the matter and "take whatever necessary action to have him adhere to his responsibility."
A spokesperson for Turner did not immediately respond to a request for an update and additional comment Monday, and Michel did not respond to a voicemail seeking comment.
"There is no reason for the controller to be holding on the item," Turner said last week. "That is a major improvement to Terminal B at the airport. Quite frankly, if we don't move forward, Continental and United can go to Denver or some other place. ... This foolishness has to come to an end."
Brown said his concerns stem largely from questions about the long-term financial stability of United, which he said has "terrible credit" along with other major airlines in the wake of the COVID-19 pandemic. He said the city is essentially being asked to co-sign on upwards of $2 billion in special facility revenue bonds on top of its pledge of $624 million.
Brown compared the situation to a 2016 agenda item, related to funding the redevelopment of the international terminal at Bush Airport, which he said was temporarily obstructed by him and his predecessor as city controller. Additional review at that time reduced project costs by about $500 million, he said.
Brown said he doesn't think his office, and the city council committee that reviewed the plans in May, have seen enough detailed information about the Terminal B project's design and costs.
"Ultimately, in my opinion, the city is liable should something happen," he said. "Taxpayers could ultimately be on the hook for this. ... What happens if United has financial issues?"
United said in a statement it extends its "gratitude to Mayor Turner for his support of the project and United's continued investment in the city of Houston." The airline did not respond to questions about its willingness to wait for the city controller to sign off on the proposed deal as both Turner and Brown are term-limited and will be succeeded by new officeholders on Jan. 1.
"United Airlines is committed to providing the best travel experience to our customers and that includes investing in the $2.5 billion redevelopment of our Houston hub," the airline also said. "We are eager for the Houston City Council to approve their portion of this project, so we can deliver on the numerous benefits to our customers and employees."