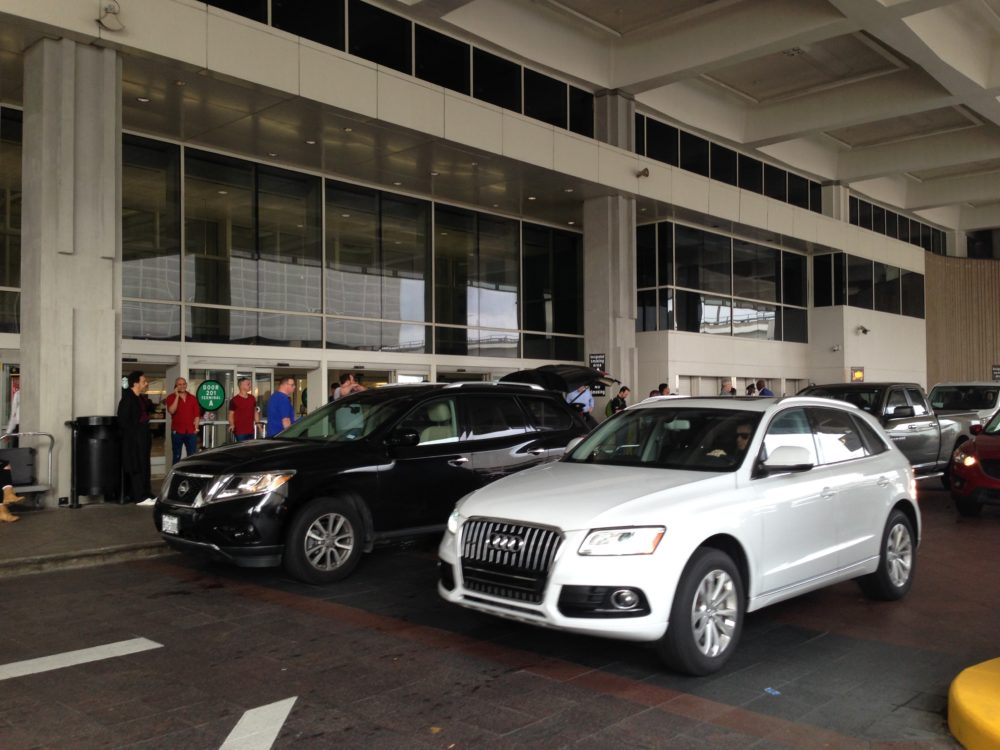 Arrest warrants have been issued for a pair of 22-year-old men accused of stealing at least seven cars and trucks this year from the parking garages at both of Houston's major airports, according to documents filed in Harris County court.
Joe Aguirre and Marco Castillo have both been charged with aggregate theft exceeding $300,000, a first-degree felony, according to court records, which show that both were at large as of Thursday afternoon. They are accused of working together and with others to steal three pickup trucks, three Chevrolet Camaro sports cars and a Cadillac CTS from airline travelers who had parked their vehicles at either Bush Intercontinental Airport or Hobby Airport, court documents show.
Aguirre was previously charged last May with aggregate theft between $150,000 and $300,000 for allegedly stealing four vehicles, court documents show. He was released from jail on a $20,000 bond related to those alleged crimes and was later released from jail on a $15,000 bond after being arrested and charged with stealing vehicles from the airports on Feb. 27, according to court records.
"This is the defendant's M.O. – Joe Aguirre has been similarly involved in several auto thefts that for which he has been charged with felony offenses," Houston Police Department officer Daniel Davila wrote in a charging document filed in court. "... Officers know him by name and sight."
Defense attorneys for Aguirre and Castillo were not listed in their online case records as of Thursday.
The pair is accused of teaming up to steal the Cadillac CTS from Bush Airport and a black Dodge Ram TRX from Hobby Airport on Feb. 27, allegedly using one of their own vehicles to enter the airport parking garages while the other drove out of the garages with the stolen vehicles, according to court documents, which show they paid parking fees in cash upon exiting the garages. Davila described five subsequent and similar thefts in the charging document – a red Camaro ZL1 from Bush on April 24, a blue Camaro ZL1 from Bush on May 13, a white Chevy Silverado from Hobby on May 18, a black Camaro ZL1 from Bush on May 22 and a black Ram TRX from Hobby on May 23.
The thefts occurred from different parking lots within the airport properties, according to court documents, which show that in two of the instances the vehicle owners were alerted that their vehicles had been tampered while they were traveling and subsequently contacted authorities. Aguirre and Castillo are alleged to have used a black Nissan Altima with a star-like ornament hanging from the rearview mirror, along with a Dodge Caravan, as their getaway vehicles.
Police found two of the stolen vehicles parked on a Northside-area residential street associated with both Aguirre and Castillo, with Aguirre having been arrested there Feb. 27, according to court documents.
The seven vehicles that Aguirre and Castillo allegedly stole this year are worth about $360,000 in total, court records show. Police used surveillance footage from the airport parking lots to identify both Aguirre and Castillo, with the charging document saying a third, unknown person was spotted in one of the videos.