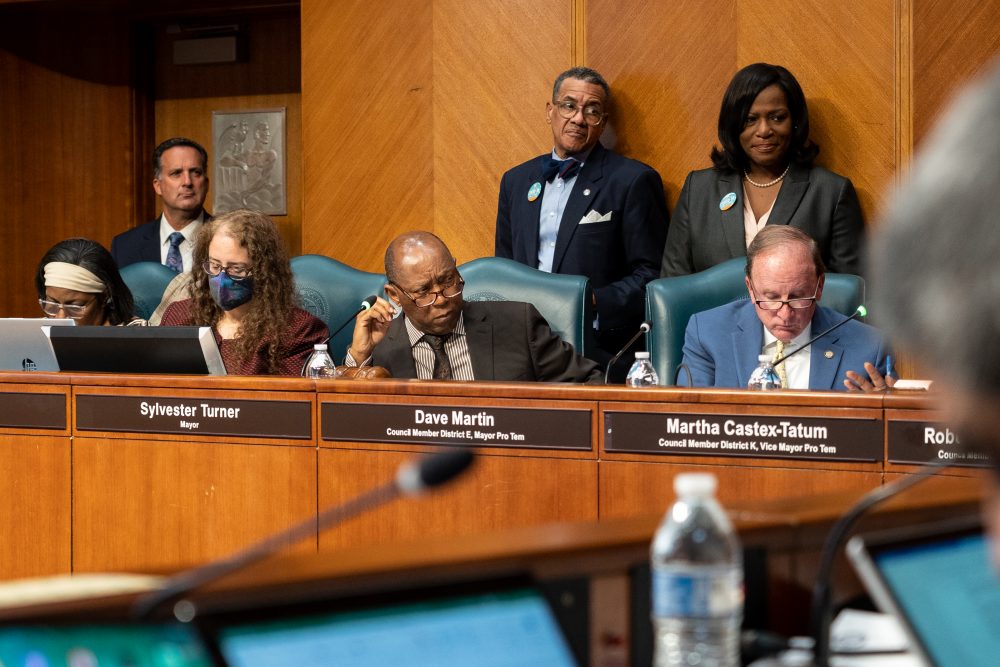 A Harris County judge likely will decide soon whether Pappas Restaurants must move out of Hobby Airport by May 11, as requested by the City of Houston, or whether it can continue to operate there as its legal battle with the city continues to play out.
Houston Mayor Sylvester Turner weighed in on the issue during Wednesday's meeting of the Houston City Council, which preceded court-ordered mediation between the two parties and a temporary injunction hearing scheduled for April 26. And according to Turner, the results of the forthcoming hearing are a foregone conclusion.
As part of an exchange with council member Michael Kubosh, who asked what steps the city would take if the restaurant group refuses to vacate the airport and whether such steps would include an eviction proceeding, Turner said, "No, they need to start packing now. They are leaving the airport."
Houston-based Pappas Restaurants leads a concessionaire group called 4 Families of Hobby, which began operating concessions at the South Houston airport in 2003. The group recently lost out on the opportunity to run concessions there for another decade, with the city awarding a $10-year, $470 million contract last month to a joint venture group led by a U.S. subsidiary of Spain-based Areas.
The Pappas group subsequently filed a protest with the city's procurement office and, when that protest was denied, filed an April 11 lawsuit against the city and Areas. The lawsuit claims the city's yearslong procurement process was illegal, improper and unfair and asks a judge to void the city's contract with Areas.
Pappas' Christina Pappas said in an email Thursday the company did not have any comments about the remarks made by Turner, whose office declined to comment about the lawsuit on the day it was filed.
Judge Beau Miller last week denied Pappas' request for a temporary restraining order, which would have halted its process of moving out of the airport. That still could happen April 26, when the parties will present their cases during a temporary injunction hearing.
In the meantime, Miller ordered the city, local restaurant group and Areas to participate in mediation this week. Christina Pappas said her company was "looking forward" to hearing the results of a mediation session Thursday, whereas Turner questioned the reasoning behind mediation during Wednesday's council meeting.
"Well, I've been a lawyer for 40-plus years," he said. "I don't know how you mediate a procurement. But they'll go to mediation. (Miller) ordered it, so ..."
Turner also cited the judge's denial of the temporary restraining order during his exchange with Kubosh, who asked, "How would you get them out?"
"Their contract for the airport is expiring," Turner said. "So even if we didn't elect anybody (new), their contract has ended, and they must vacate."
City Attorney Arturo Michel defended the city's procurement process in an interview with Houston Public Media last week, adding that the lawsuit filed by Pappas is "very defensible." Still, he acknowledged there is "always a concern about how things are presented and what a judge does."
Among other allegations outlined in the lawsuit, Pappas claims its CEO received a November 2019 phone call and voicemail from William-Paul Thomas, who at the time worked as Turner's liaison to the city council, which the company said constituted a violation of a city rule that prohibits discussions between prospective vendors and most city employees during the bidding process. Thomas retired last year after pleading guilty in an unrelated federal public corruption case and admitting to participating in a conspiracy to accept a cash bribe.
"We are confident that we will ultimately prevail," Michel said. "We think the process was clean, it was fair and it provides the best value to the City of Houston."
Ashley Brown contributed to this report.