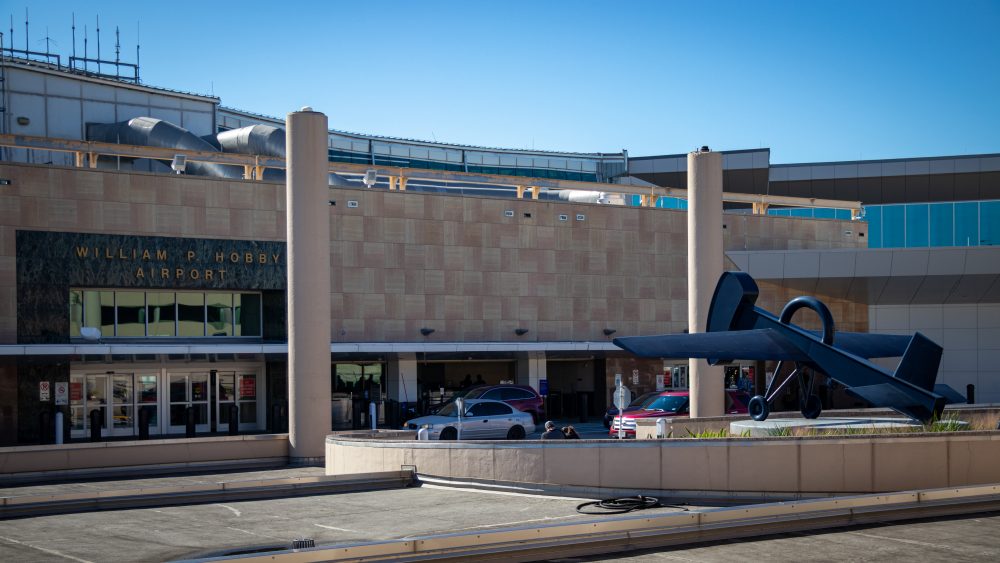 Houston-based Pappas Restaurants is set to no longer operate at Hobby Airport after 20 years of doing business there. Houston City Council voted Wednesday to award a new concessions contract to a joint venture group led by a Spanish-owned company, ending a years-long bidding process that drew criticism from the outgoing operator.
A 10-year, $470 million contract was awarded to a group led by Areas, a company headquartered in Spain that runs concessions at nine U.S. airports and 89 across the world. The city council voted 11-6 to approve the new agreement after weeks of delays and debates.
During several public meetings, Pappas' management and some Houstonians have spoken out against the new contract, arguing a local company should have priority over a foreign-owned operator. The local restaurant group, which manages popular eateries such as Pappasito's Cantina and Pappadeaux Seafood Kitchen, even questioned the city's contract bidding process and started an online petition that has more than 50,000 signatures.
City officials said the Areas-led group, which includes some local partners, scored higher during the bidding process and also projects more of a financial return for the city than the Pappas-led group, called 4 Families of Hobby. The Areas-led group pledged to provide the city with 22.2 percent of revenue from concessions sales, while the Pappas-led group offered 15.5 percent.
"Pappas' chose not to go up," Houston Mayor Sylvester Turner said. "In fact, what Pappas is offering the city for the next 10 to 20 years is less than what they're giving the city right now – they are giving the city right now in their proposal less than what they are paying the city currently."
Turner said the bidders were asked for the best and final offer as far as revenue and Pappas chose not to increase its projected revenue for the city. He said Areas' offer is a $20 million difference compared to Pappas' over the next 10 years. Turner said he doesn't understand what sparked an issue with this particular concession contract process when the city council previously approved three unanimously.
"This is a competitive bid process. It is not a popularity contest," Turner said. "This is not about, 'I like x and therefore I want x,' because if that's the case, then we need to change the whole system."
In January, the city council awarded a separate 10-year concessions contract to LaTrelle's Management Corporation, which is also part of the 4 Families group that includes Pappas. Areas is expected to bring in local concepts like Killen's Barbecue, SpindleTap Brewery and Clutch City Coffee, along with national brands such as LongHorn Steakhouse.
"We're very disappointed today by the City of Houston's decision," said Robert Riedle, Pappas' operations leader. "We feel that Houstonians deserve an honest and transparent procurement process and this did not happen."
Riedle said Pappas will offer each of its current Hobby Airport employees the same compensation, benefits package and seniority at one of its street-side locations.
Council members who supported the new contract were: Jackson, Kamin, Evans-Shabazz, Martin, Thomas, Cisneros, Pollard, Castex-Tatum, Robinson, Plummer, and Mayor Turner.
Gallegos, Knox, Kubosh, Peck, Huffman, and Alcorn all voted against it.
At-large council member Michael Kubosh, who voted against the new contract, also said there are some faults within the procurement process. The city scrapped and restarted the bidding process for this concessions contract twice during the last few years.
"I just didn't feel like the process was fair, I didn't feel like it was clean, felt like those three biddings just looked kind of sloppy to me and I've said that before," Kubosh said. "I just don't feel like we're getting the best value here unless council were to reject this and we need the best value for the flying public and for the city of Houston's flying public, and I just believe that we're going to make a mistake by doing it if we vote for this contract."
District I council member Robert Gallegos, another nay voter who represents the Hobby area, has been vocal about keeping the Houston restaurants inside the airport.
"We just recently became a 5-star airport and colleagues, you want to risk that?" Gallegos said. "Do you truly want to risk that $5.8 billion economic impact to our city and take a risk when we know what Pappas and the Pappas restaurants have done at Hobby Airport?"
Areas will begin its transition by the end of the year, and all 10 of the partnering restaurants it secures are expected to be operating by November 2024.