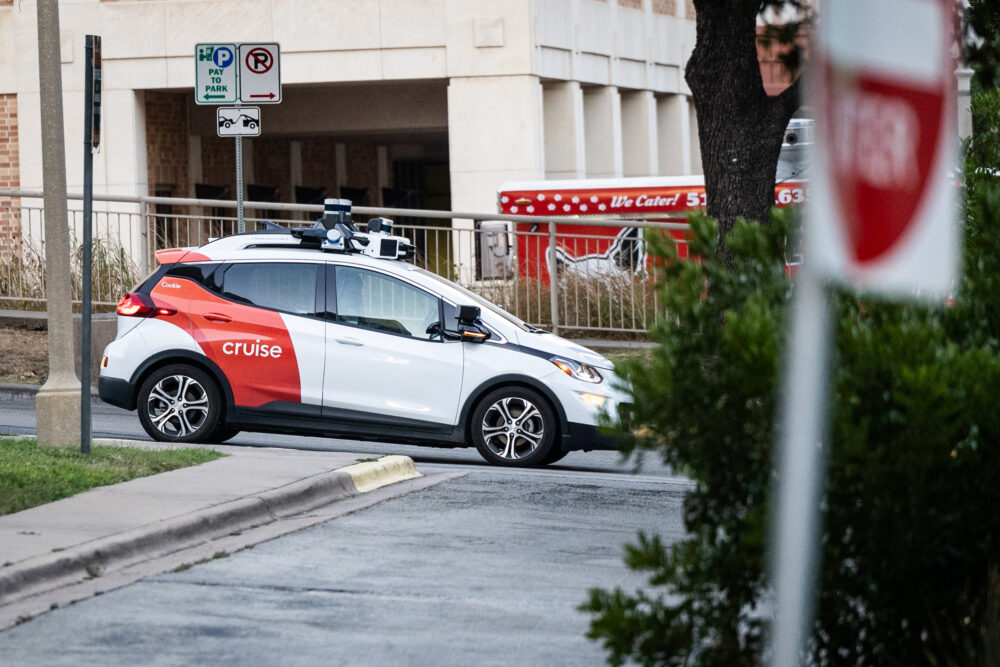 Less than two weeks after suspending self-driving car operations in Austin and across the country, General Motors-owned Cruise LLC is recalling 950 vehicles because of a software problem.
The defect can cause the Cruise vehicle to pull over after a crash in cases where the car should remain stopped, the company said in a regulatory filing with the National Highway Traffic Safety Administration.
The software glitch caused a Cruise vehicle to keep driving after a crash involving a pedestrian in San Francisco last month, dragging the woman on the ground, Cruise said.
A driver crossing Market Street, a major thoroughfare in the city, hit the pedestrian on Oct. 2. The force of the crash launched the woman into the path of a Cruise vehicle. The driverless car slammed on the brakes, but still wound up running over the woman.
Emergency crews found the woman stuck under the rear wheels of the Cruise vehicle and had to use the "jaws of life" to get her out, the San Fransisco Chronicle reported.
The woman survived, but had to be treated for serious injuries.
Later that month, the California Department of Motor Vehicles declared Cruise's vehicles unsafe and revoked the company's driverless testing permits.
Cruise began testing self-driving Chevy Bolts in Austin last year as part what the company's CEO hailed as "the golden years of AV expansion."
Cruise was among a handful of autonomous vehicle operators using the city as a test bed. But the GM-backed firm was the only one operating driverless vehicles without a backup driver in the car, City of Austin staff said.
Reports surfaced for months on social media of Cruise vehicles stopped in the road for no apparent reason. Gangs of confused driverless robotaxis would block entire city streets.
Records obtained by KUT revealed the problems went much deeper. First responders were concerned about Cruise cars getting too close to fire trucks, ignoring police directing traffic and trying to drive down closed streets.
Cities in Texas have been stripped of any authority to regulate self-driving vehicles. A 2017 law passed by the Texas Legislature established statewide rules for autonomous vehicle companies, including a preemption of any local ordinances.
Copyright 2023 KUT News.