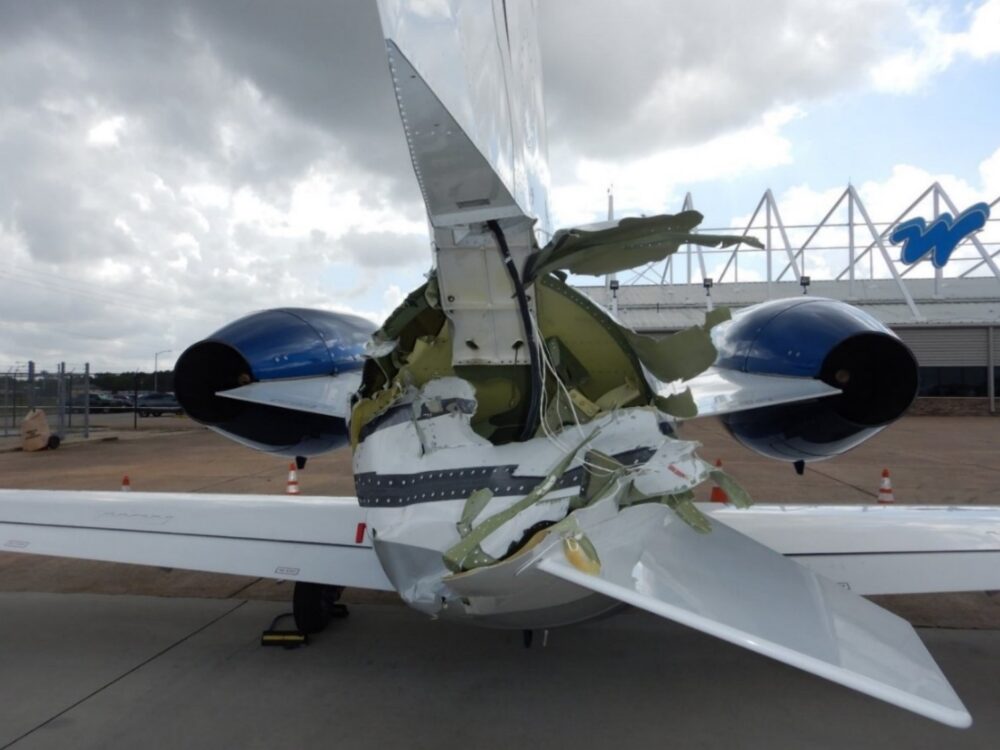 A collision between two private jets at the William P. Hobby Airport in October happened after pilots of one of the aircrafts ignored multiple orders from ground control, according to a recent report from the National Transportation Safety Board.
Officials issued a ground stop at the airport Oct. 24 after the collision, and the airfield was temporarily shut down because of debris caused by the accident. The ground stop was lifted after three hours when debris was cleared off the runway, according to the Houston Fire Department. Dozens of departing flights were cancelled because of the collision.
A 10-page report released Wednesday by the safety board suggests the incident happened after crews of the departing jet, Hawker, acknowledged orders to wait before flying, but proceeded to take off anyway.
The flight crew of the Hawker said they didn't see the incoming jet, Citation Mustang, until about one second before taking off, and described the feeling of the impact as a "thud."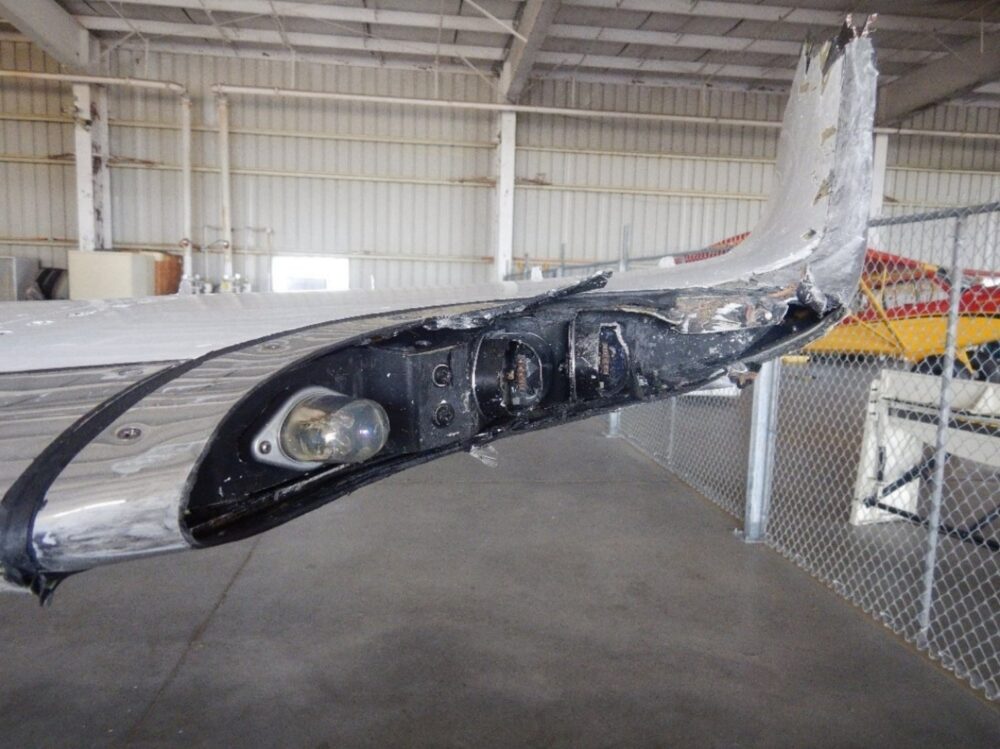 "November nine alpha alpha stop, hold your position," the local controller ordered the flight crew twice ahead of the collision. Crew members of the jet did not respond to the local controllers order to hold the aircrafts position.
The Citation Mustang pilot said in a post-accident interview that he didn't see the Hawker on the runway, but "heard a sound similar to a truck tire blowing out on the highway."
Both aircrafts sustained damage from the collision. National Transportation Safety Board specialists have been assigned to investigate the accident, air traffic control and a Hawker cockpit voice recorder, according to the report.