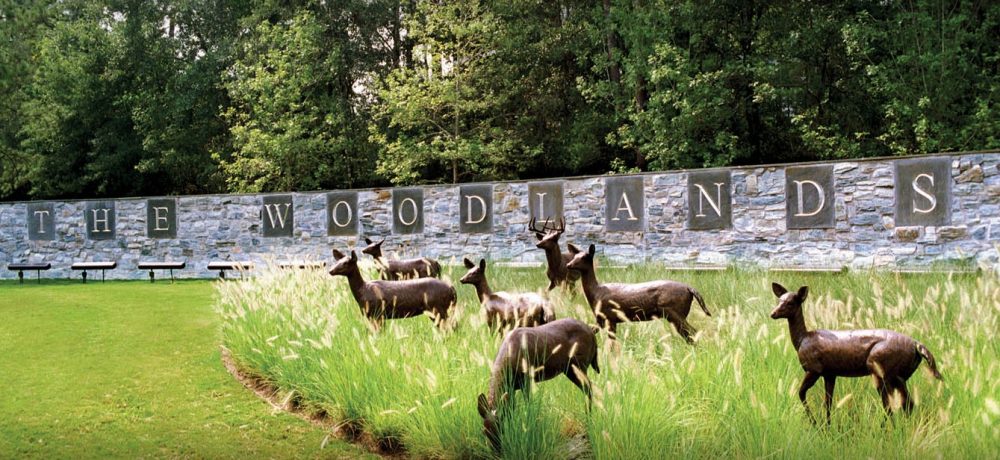 A federal grant worth nearly $7.5 million will provide most of the funding for a 5-mile pathway for cyclists and pedestrians that is set to be constructed in The Woodlands, a burgeoning suburb about 30 miles north of Houston.
The upcoming trail will be built along State Highway 242, also known as College Park Drive, between FM 1488 and Harper's Landing Park to the east. The path will cross Interstate 45 on its way to the park, which is situated north of 242 and includes playgrounds, a dog park, skate park, swimming pool and sports facilities.
The Woodlands Township said in a news release about the project that the pathway has long been desired by the more than 120,000 residents and 2,000 businesses it serves, noting that 242 has presented "a unique challenge in the community."
"This high-speed, six-lane arterial road, with speeds ranging from 45 to 50 mph, lacks continuous bicycle and pedestrian facilities along the route," the township said. "This absence creates a physical barrier that hinders people's ability to access vital goods and services along SH 242 without the need for vehicular transportation. Compounding this challenge is the presence of I-45, which further isolates the Harper's Landing neighborhood from the broader Woodlands Township."
The Woodlands Township did not immediately respond to a Tuesday request for more information about the hike-and-bike path, including its anticipated timeline for construction.
The grant funding is being allocated by the Texas Transportation Commission and will cover 80% of the total project cost, according to the news release from The Woodlands Township, which said it is covering the remaining $1.9 million as part of its 2024 budget.
"These funds will allow the Township to proceed with a major transit project that has long been desired by residents to safely bike or walk along Hwy. 242 and to connect Harper's Landing with the rest of the community," said Ann Snyder, chair of The Woodlands Township Board of Directors.
The Texas Department of Transportation (TxDOT), which manages 242, previously proposed to widen the roadway, but that plan was amended based on community feedback. TxDOT now plans to add or widen turn lanes at 13 intersections along 242 between 1488 and I-45, in addition to creating three stormwater detention ponds along that stretch.