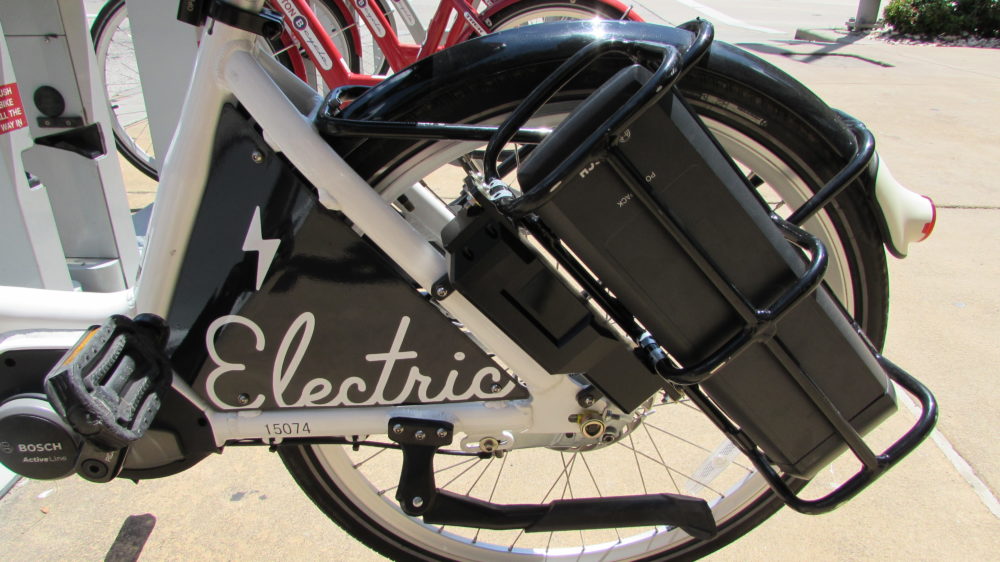 METRO's board of directors will vote Thursday whether to approve a five-year, $10.5 million bike share contract as Houston's longtime provider, BCycle, is sputtering out. Experts say a successful bike share program will require long-term funding.
Earlier this month, Houston BCycle announced plans to shut down due to financial difficulties after 11 years of operation in the city. At its height, the nonprofit had over 150 bike share stations in the city. In recent years, however, it has dwindled to around a third of that.
METRO, the Houston region's public transit provider, is considering a new contract with Quebec-based PBSC Urban Solutions that would include 140 e-bikes for rent at around 20 stations in Houston.
"Their equipment is used in Washington, D.C., New York City, Montreal, Boston, Chicago, a lot of the biggest and most well-established bike share systems in North America," said Joe Cutrufo, executive director of BikeHouston, an organization focused on safe and accessible biking.
PBSC Urban Solutions started in 2008 and was later bought by Lyft in 2022 for $160 million. It currently has bike share programs in 45 cities globally.
While Houston Mayor Sylvester Turner recommended the city dedicate $500,000 to keep BCycle afloat, Cutrufo said he believes the potential new contract is meant to eventually replace BCycle, rather than run alongside it.
"It's a little unclear how and if METRO plans to work with the existing organization," Cutrufo said. "The equipment that BCycle uses is not compatible with the system that METRO plans to bring in. I don't believe that these two systems are intended to compete with one another so much as METRO's proposed system is intended to supplant BCycle eventually, but that all depends on the long-term funding."
In terms of the equipment, Cutrufo said PBSC offers a better user experience for riders than BCycle, another bike share platform that also is used in multiple cities. However, 20 stations throughout the city may not be sufficient to meet the demand.
"Houstonians deserve a fully functioning bike share system, and they have come to expect a system that gets them where they need to go based on where BCycle has been located for years," Cutrufo said. "Only 20 stations are not going to provide coverage in a very wide area."
To ensure a bike share system of any sort finds long-term success in Houston, Cutrufo said there will need to be reliable funding.
Most urban bike share systems in the country are sponsored by large companies, such as Citibank, which funds Citi Bike in New York City, or Blue Cross Blue Shield of Massachusetts, which funds Boston's Bluebikes.
"No bike share system that I'm aware of in North America has thrived without some sort of subsidy or corporate partnership, just like how roads and public transit are subsidized by taxes," Cutrufo said. "Bike share is a mode of public transportation. Very few, if any, modes of public transportation can really thrive on user fees alone."