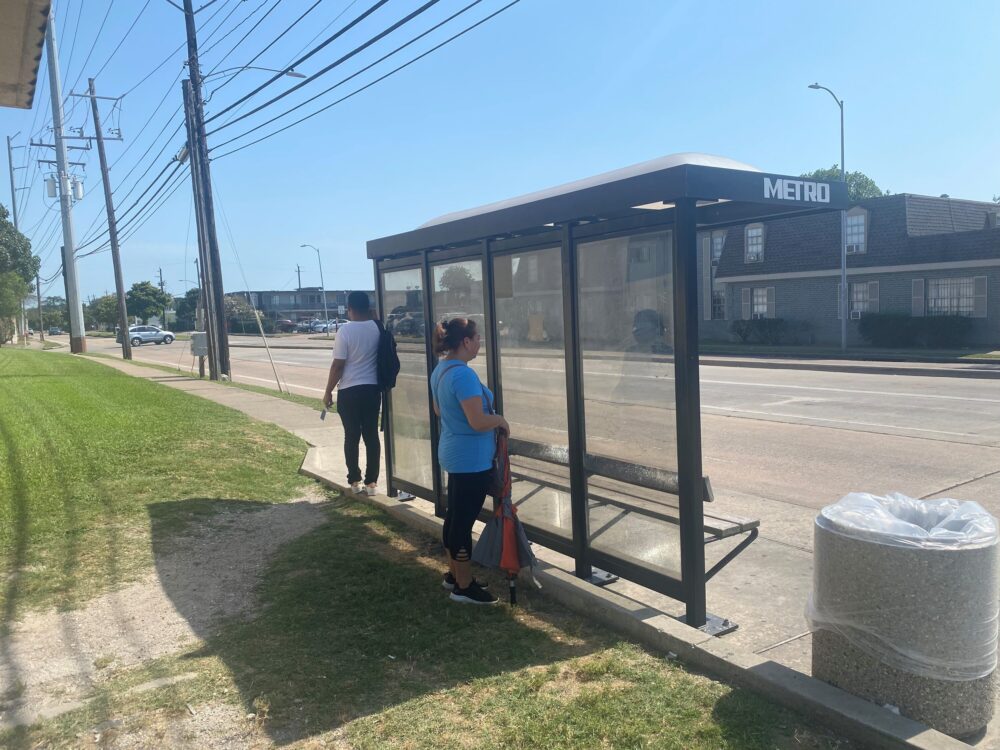 We're continuing to report on how Houstonians deal with the heat. What are the bus stops like in your neighborhood? How is the heat for you when waiting for the bus? Tweet a picture using #GotShade? And tag @HoustonPubMedia, or send us an email with your thoughts: kwatkins@houstonpublicmedia.org
As Houston continues to see triple-digit temperatures this week, public transportation riders are among those bearing the brunt of the heat.
"On our hottest days, every minute waiting for the bus is a minute exposed to the elements," said Gabe Cazares with the advocacy group LINK Houston. "Heat stress is especially high in communities that rely on Metro the most."
Roughly 200,000 Houstonians use public transportation each day, but many stops lack adequate shelter and shade.
Less than a quarter of Houston's bus stops have any sort of shelter, according to data analyzed by Houston Public Media.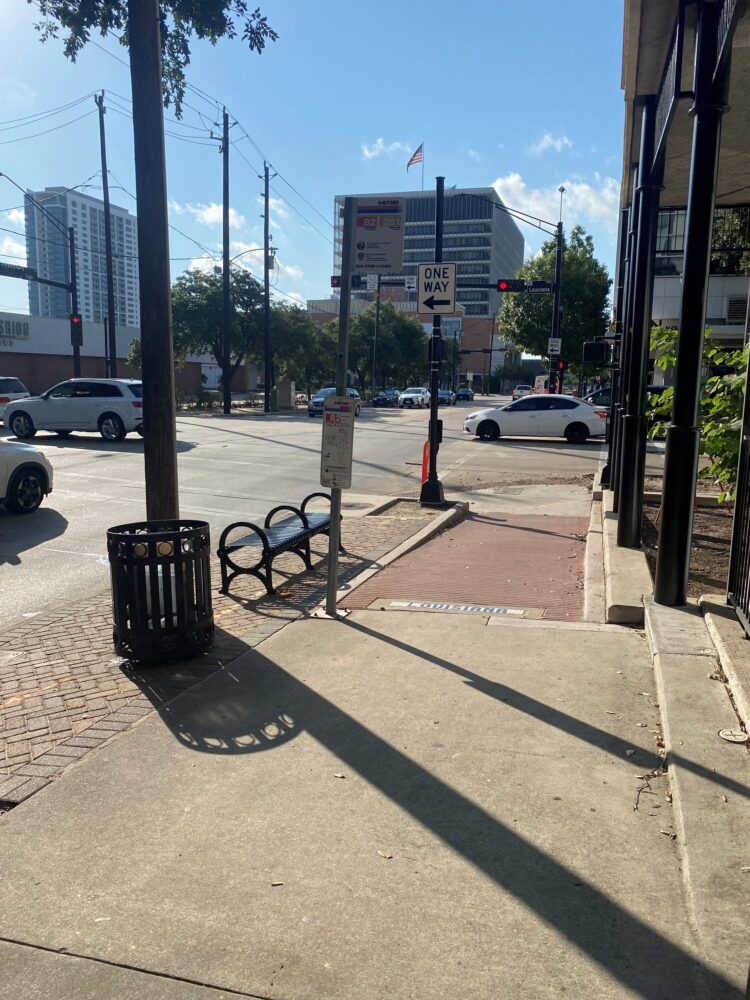 "There are things that Metro, the city and our agencies can do like installing more street trees and better shelters," said Cazares. " But to address the root of this issue, we must improve transit services overall. Better, more frequent, more reliable service means less waiting in the heat, fewer cars on the road and a cooler climate."
As part of a bond passed by voters in 2019, Metro is implementing its MetroNext plan to expand bus and light rail services. As part of that plan, Metro has also made improvements to 2,500 bus stops to make them more accessible to riders of all abilities.
Riders say many of the shelters that do exist seem to be built more for rain than shade, describing them as "hot boxes" and "Easy Bake ovens" in the Houston heat.
"It's too hot to actually wait inside the bus stop because it doesn't breathe at all. It's just this hot plastic radiating heat inside," said Anne Whitlock with Connect Community.
Isabel Villalobos lives in Gulfton, in Southwest Houston, which is one of the city's most public transit-dependent neighborhoods.
She said the stop by her has a shelter, but with no trees to shade it, the glass on all three sides traps in the heat.
"We look for shade nearby," said Villalobos in Spanish. "We don't go inside the bus shelter because it feels steamy there."
Instead, she waits half a block away under a tree and sprints to catch the bus when it arrives. In other cases, she'll wait behind the shelter in the shade it casts on the ground.
With lots of concrete and fewer trees than other areas, Gulfton is one of Houston's hottest neighborhoods. A heat mapping study by the county in 2020 found it was up to 17 degrees warmer than other areas when measured at the same time.