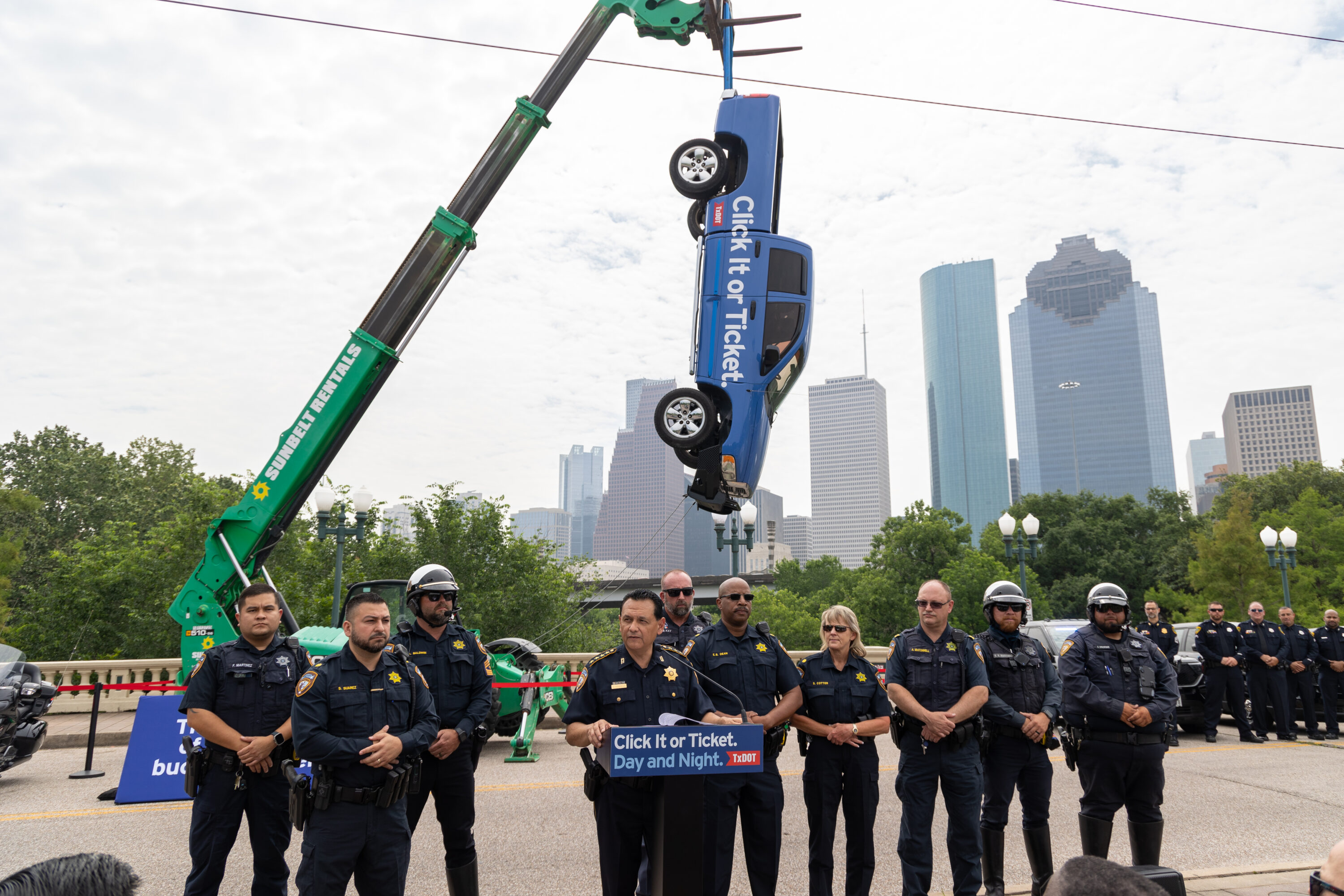 Harris County law enforcement will be cracking down on people who aren't buckled up over the next two weeks as part of this year's Click It or Ticket campaign.
From May 22 through June 4, local and state law enforcement agencies will be rigorously enforcing seatbelt laws and other traffic-related offenses. If caught unbuckled, drivers can face fines and court fees up to $250 or more.
The Texas Department of Transportation says the initiative has led to about 90% of people regularly buckling up throughout the state, an increase from 76% before the initiative began in 2002, according to TxDOT.
During a press conference on Monday, Ugonna Ughanze, the director transportation operations at TxDOT, said that despite the increased percentage of buckled drivers throughout Texas, there were 1,258 people killed last year because they weren't wearing their seat belt — a 2.5 % increase when compared to 2021.
"Many of these deaths could have been prevented if the drivers and passengers killed have been wearing their seatbelt," Ughanze said.
Ughanze added that the initiative is estimated to have saved 7,399 lives and prevented more than 129,000 serious injuries since 2002.
According to Harris County Sheriff Ed Gonzalez, 164 people were killed in crashes in Harris County last year and 51% were not wearing a seatbelt. So far this year, Gonzalez said that at least 73 people have died in fatal crashes and that a majority were unbuckled.
"Wearing a seatbelt only takes a few seconds and it can make a huge difference in a crash," Gonzalez said. "We have a shared responsibility and shared commitment to ensure everyone is safe. Seatbelts are the best defense against impaired, aggressive and distracted drivers."
According to the National Highway Traffic Safety Administration, wearing a seatbelt in a passenger car reduces the risk of death for people in the front seat by 45%. For those in pickup trucks — which are more likely to roll over than passenger vehicles, according to TxDOT — the risk of fatal injury is reduced by up to 60%.