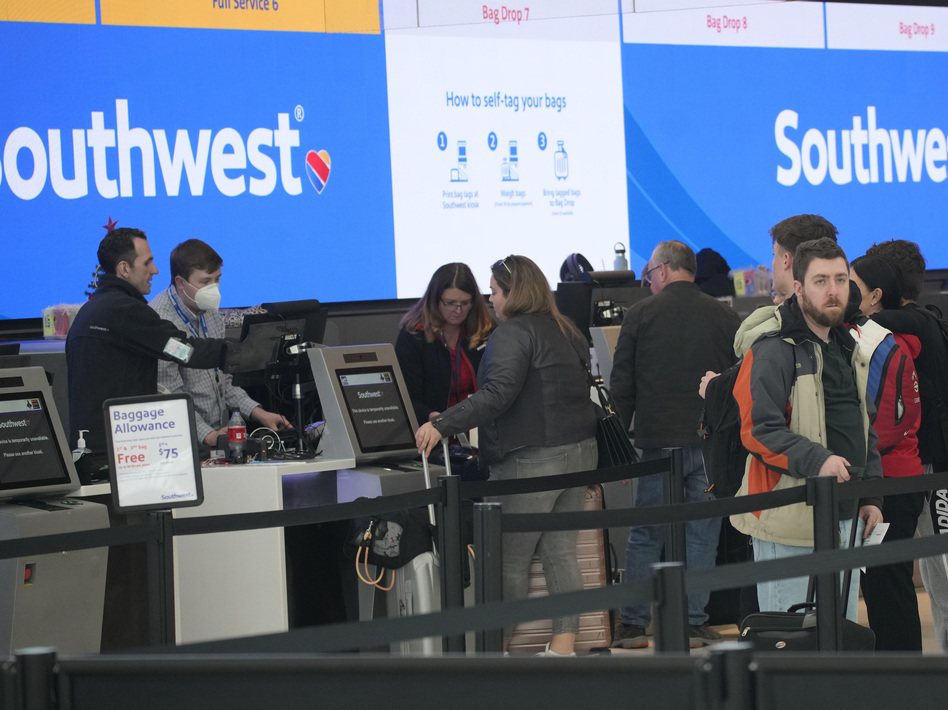 Southwest Airlines planes were stopped from taking off nationwide for what the airline called an intermittent technology issue, causing more than 1,500 flight delays Tuesday just four months after the carrier suffered a meltdown over the Christmas travel rush.
Southwest and the Federal Aviation Administration said by late morning on the East Coast that the pause had been lifted.
At Houston's Hobby Airport, the average flight delay was more than an hour as of 10:45 a.m. Tuesday, according to FlightAware.
Houston Airports said in a statement that there was "no major disruption" at Hobby, but "passengers might encounter delays with Southwest flights today. We encourage passengers to verify the status of their flight before coming to the airport."
At least 27 flights had been delayed from departing the airport. There were no reported cancellations.
"Southwest has resumed operations after temporarily pausing flight activity this morning to work through data connection issues resulting from a firewall failure," the Dallas-based airline said in a prepared statement. "Early this morning, a vendor-supplied firewall went down and connection to some operational data was unexpectedly lost."
By late morning on the East Coast, Southwest accounted for well over half of all delays nationwide, but the airline had canceled fewer than a dozen flights, according to FlightAware.
In December, Southwest canceled nearly 17,000 flights over the Christmas holiday due to bad weather and its crew-scheduling system becoming overwhelmed. Those cancellations cost the airline more than $1 billion and are being investigated by the Transportation Department.