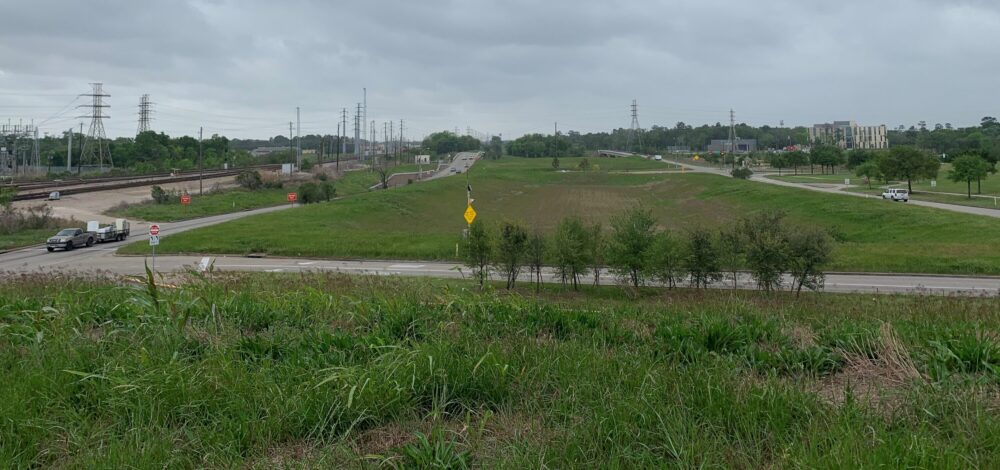 Another highway is in the works in Houston.
The Texas Department of Transportation (TxDOT) unveiled construction bids last week for the first phase of a project to expand and extend Texas Spur 5 near the University of Houston and connect it with a new freeway to be called State Highway 35. The spur currently spans about a mile from Interstate 45 just northeast of the campus to Old Spanish Trail to the south, and TxDOT's plan is to extend it another few miles to the south and connect it to Loop 610 South.
TxDOT plans to use state and federal funding for the work, which is estimated to cost $366 million and will require an additional 14 acres of right-of-way, according to information TxDOT presented in a public hearing in December. The project, which will extend to Dixie Drive to the south of 610, could potentially displace three residential and five commercial properties south of the loop.
"The purpose of this project is to accommodate regional population growth, reduce traffic congestion within the project area, increase north/south mobility within the region by controlling access and reducing signalization, and to increase connections to hurricane evacuation routes through the study area," TxDOT spokesperson Kristina Hadley wrote in an email. "Existing roadways within the SH 35 study area are inadequate to meet current and future traffic volumes."
For the section of the project that stretches to Griggs Road, which is just north of Loop 610 South, Houston-based Williams Brothers Construction submitted the lowest bid at $93.9 million, which is about $3 million less than TxDOT's estimated cost. Construction for that section is slated to take nearly 600 days once the work starts.
Hadley said the agency does not have a firm timeline for when construction could begin, because it has not yet finalized an agreement with a contractor.
State Highway 35 currently has its northernmost point at the intersection of I-45 and Loop 610 South, which is a little to the east of the forthcoming highway. From there State Highway 35 proceeds south through Pearland and Alvin.
According to TxDOT's presentation in December, the new highway will include four lanes in each direction from I-45 to Old Spanish Trail and five lanes in each direction between Old Spanish Trail to Griggs. There will be elevated interchanges at its intersection with Loop 610, with the highway narrowing to two lanes in each direction as it approaches Dixie Drive to the south. Shared paths for cyclists and pedestrians are planned for both sides of the latter stretch.
Six stormwater detention ponds are proposed as part of the project – two near Brays Bayou and Wheeler Avenue, three at the interchange of the new highway and 610, and one near Mykawa Road and the south end of Cedar Crest Street. That latter detention pond could displace three residences, according to TxDOT, which said relocation assistance is available for displaced residents and businesses.
For information about the TxDOT Relocation Assistance Program and right-of-way acquisition, call TxDOT's Houston office at 713-802-5056. Visit the project webpage for additional information, including how to submit feedback to TxDOT.