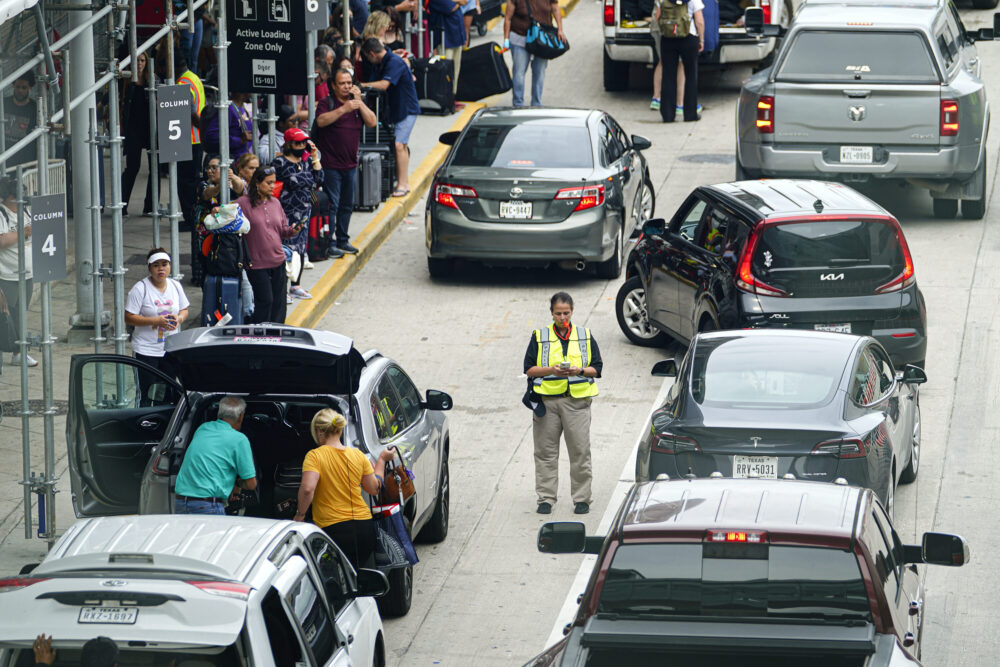 Expect traffic headaches at Houston's Bush Intercontinental Airport for the next month as construction continues to slow down drivers.
The airport is in the middle of building a new international concourse and updating Terminal D. Included with that will be a central processor where passengers will check their bags and a new pier to give more capacity for widebody aircrafts. Officials say they hope for it to be ready by the end of 2024.
This means that there will be lane closures coming to the airport over the next four weeks. The closures will allow electrical work to be done to provide power to the terminal.
"CenterPoint energy needs to install some crucial electrical infrastructure that needs to be done underneath the roadway," said Augusto Bernal, Houston Airport Systems spokesman.
Roads impacted by the closures will include roads along the north terminal road that go towards C, D, and E terminals.
Travelers are encouraged to add extra time to their commute for the next four weeks — especially for travel during peak times like Thursday-Sunday between 5 p.m. and 8 p.m.
"We expect people will have to add an additional 15 to 20 minutes on their path through this roadway. So the more time you can give yourself, the better," Bernal said. "Additional traffic control police officers are going to be out on the roadway, they're going to be there helping passengers. You can reserve parking online that's going to help you get into the garage even if those garages get filled. We're asking people also to wait in the cell phone lot."
Bernal said traffic has declined since spring break travel and construction projects backed up traffic for hours, but he says drivers won't have to worry about those headaches piling up with the anticipated traffic.
"We've been able to reopen certain lanes, reduce some of those critical merge points. So really things are not going to be as bad," Bernal said. "We're asking people to plan ahead and utilize other resources that we have."