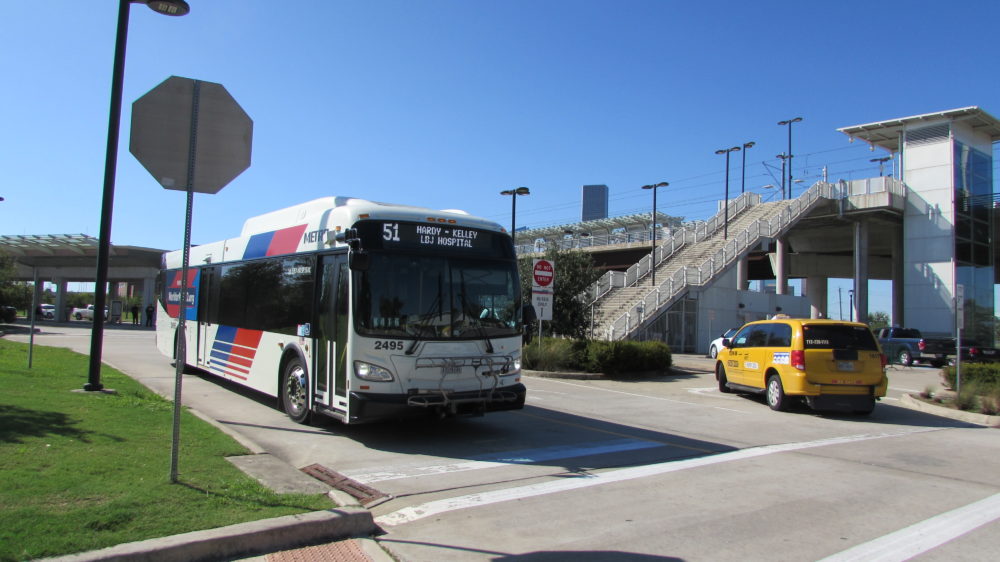 Houston METRO is boosting its security by installing new screen monitors on over 200 buses.
The screens were first introduced years ago as a pilot project and METRO said they received positive feedback from bus drivers saying they felt more secure and there were fewer customer incidents that occurred while having the monitors.
"We tested a small quantity of the monitor system to get some feedback from our bus operator," said Executive Vice President and Chief Operating Officer Chuck Berkshire.
All METRO buses are equipped with cameras already, so the new screens will display a live feed throughout the buses and provide customers with information on METRO alerts.
Berkshire said as customers enter and are seated they will have a view of the screen monitors.
"As passengers board the bus, they see themselves on a monitor reminding them the bus is camera equipped," he said. "As they sit in the passenger area of the bus – there's a larger monitor in that area.
Berkshire said he wants bus drivers and customers to feel safe riding and operating their buses.
"We're just looking for opportunities to create the safest environment we can for our bus operators and customers," he said.
METRO will be installing the screen monitors on any new buses that are purchased in the future.
As of now, they've installed 204 new screen monitors — once the project is completed, 207 buses will be equipped.